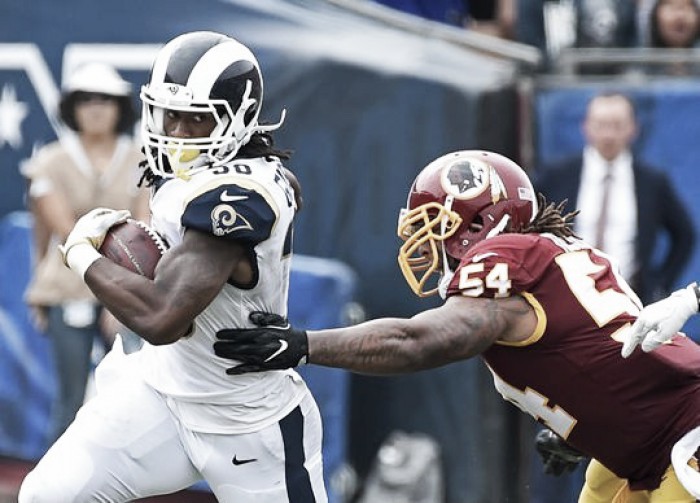 Week 3 in the NFL begins with an NFC West matchup between the San Francisco 49ers and the LA Rams.
Desperate times for the 49ers
While it is only the third week of the new season, Kyle Shanahan and the 49ers need a win. They have started the season 0-2 after losing to the Carolina Panthers and the Seattle Seahawks.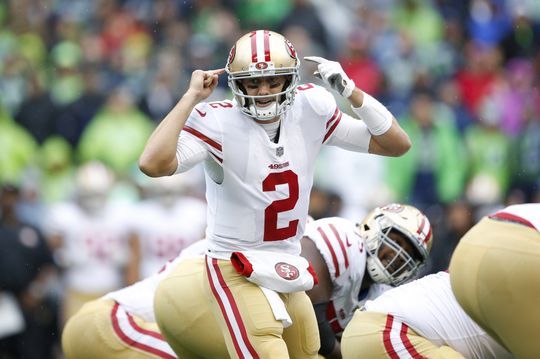 San Francisco's offense is also one of the worsts in football. Through two games thus far, Shanahan's team has put up a measly 12 points. The only team with a worst point total? Andy Dalton's Cincinnati Bengals.
Here is a closer look at the 49ers offense. They are averaging six points per game, 232.5 total yards, 127.5 passing yards, and 105 rushing yards. That is good enough for 31st, 32nd, 31st, and 16th in the league. Essentially, if the Rams can stop San Francisco's running game Thursday night, they have a very good chance of winning the game.
Rams looking for second win
Sean McVay and his Rams are heading on the road for the first time this season. At home, they pounded the Indianapolis Colts, winning 46-9. Last week, however, McVay went up against his former team. And while LA lost a close one, they were in it up until time on the clock ran out.
What's changed this season? Obviously, lots. First year head coach McVay has transformed this offense into a high-powered machine.
Jared Goff is looking like a number one overall pick. Todd Gurley is scoring touchdowns again. Sammy Watkins is slowly gaining confidence in the passing scheme. The Rams defense, especially with Aaron Donald back, will be a force against the best offenses.
In fact, while it's still early, the Rams have scored the second most points in the league -- 66. They are tied with the Kansas City Chiefs and only the Denver Broncos have more.
Everyone is still trying to get to know each other. It is a process, but if this is only the beginning, the end product should be something special.
Last years meetings
The San Francisco 49ers destroyed the Rams in Week 1 of the 2016 season. During that game, the 49ers put up 28 points and did not give up any. San Francisco's only other win was against the Rams well, winning in overtime in Week 16.
How will this game unfold? If the 49ers continue to night find anything through the air, expect LA to run away with another big win.
Game Details
Thursday Night Football will kick off at approximately 8:30 PM EST at Levi's Stadium in Santa Clara, CA.