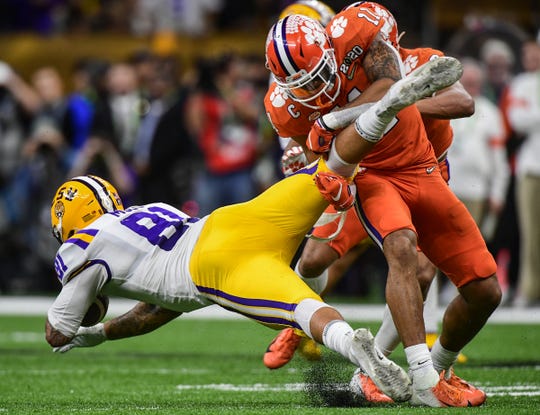 Versatile. Athletic. Positionless.
These are the key words that jump across the board when describing Arizona Cardinals first-round draft pick Isaiah Simmons.
Defensive coordinator Vance Joseph said Simmons will primarily play linebacker in the Arizona's 3-4 defensive scheme, but he will be used as a defensive back as well.
"He's a guy that can solve problems for us, and with his speed and length, he can be an eraser when bad plays happen. The more speed you have, the more guys who can erase bad plays for you on Sundays, it's always important pieces," Joseph said when speaking to the media on Tuesday.
Taking away the tight end in the game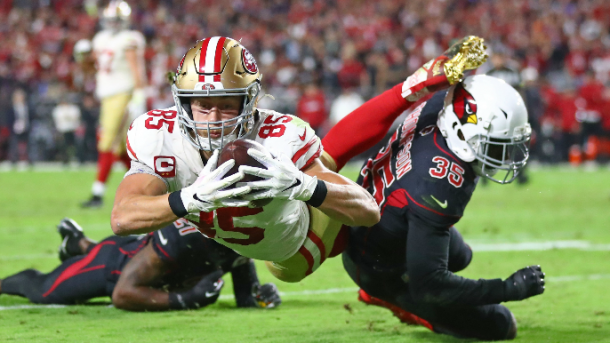 Last season, opposing tight ends dominated against the Cardinals. Arizona was the worst at covering tight ends last season, allowing 1,173 yards, 8.9 yards per target and 16 touchdowns against opposing tight ends in 2019.
With games against the San Francisco 49ers, Detroit Lions, Philadelphia Eagles, and New York Giants this season, each teams utilize the tight end in their passing offense. Simmons will likely be given the task of slowing down George Kittle, Zach Ertz, Evan Engram and TJ Hockenson. Simmons could line up over the tight end, giving the Cardinals all types of defensive possibilities.
"I think I'll be able to contribute a lot just because most of the guys that can't cover tight ends — a lot of them don't have the size to cover a tight end but the guys that do have the size really can't cover them," Simmons said on the Burns and Gambo Show on Monday. "So I think I have a good mixture of both of those and will be able to really contribute and cover the tight ends."
Last season at Clemson, Simmons played 286 snaps at slot corner, 218 snaps at safety, 160 snaps at outside linebacker, and 120 snaps at inside linebacker. Simmons ability to cover tight ends and cover some wide receivers is what scouts were raving about during the draft process, but his ability to stop the run and get to the quarterback cannot be overlooked. Over the past two seasons, Simmons has totalled 120 solo tackles, including 25.5 tackles for a loss, eight sacks and four interceptions.
Extra Swiss army knife on defense
When looking at the roster, Arizona already has a guy that has a skillset that can do just about anything on the football field. The two-time Pro Bowler Budda Baker has emerged as the star of the defensive backs, as he is a solid defender in pass protection while being able to come downhill and get the running back. Baker finished fourth in the NFL with 147 tackles in 2019, defending six passes, and forced one fumble.
Combining Simmons and Baker on the same defense should excite a lot of people. These two love to tackle. They love to get after the football. That is good news for a defense that struggled a lot last year. While these are holding their own in coverage, it afford Chandler Jones, newly acquired outside linebacker Devon Kennard and the rest of the defensive front the chance to get to the quarterback. Not to mention Patrick Peterson could be taking away the opposing teams top option, the Cardinals defense looks vastly improved.
When asked who he models his game after, Simmons had this to say after being picked No. 8 by the Cardinals: "Like the former Cardinal Tyrann Mathieu, his versatility that he has within his game, as well as Derwin James (Los Angeles Chargers safety). We kind of played similar roles, so I definitely would say I modelled many parts of my game after those two."
Arizona is hoping that Simmons can have the same success that Mathieu had, if not more and become a leader in the organization for years to come.