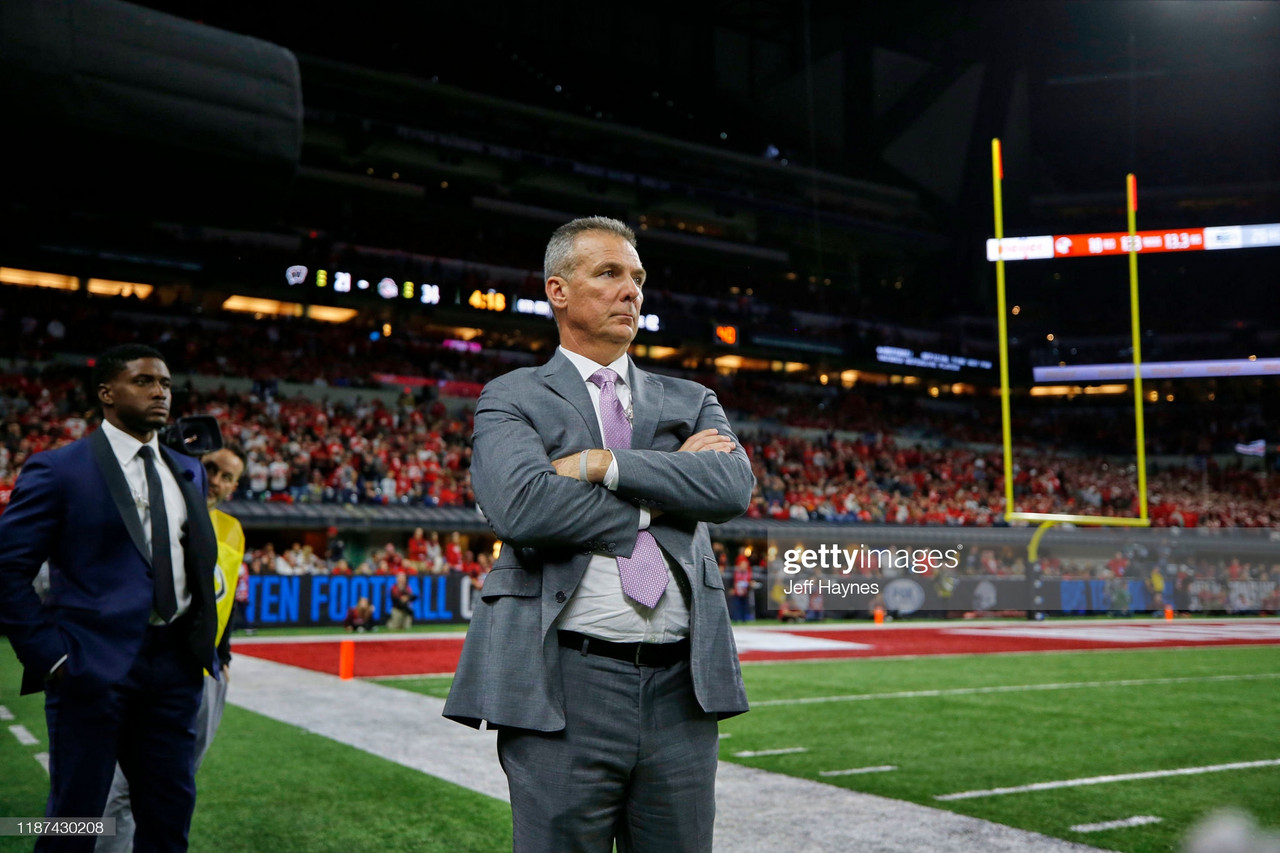 The Jacksonville Jaguars have announced that three-time National Championship-winning coach Urban Meyer will become their next head coach.
The Jaguars fired former head coach Doug Marrone earlier this month after the team had a hugely disappointing 2020 season, with record of 1-15 and finishing bottom of the AFC South.
Meyer, who was last in the game at college level with the Ohio State Buckeyes, brings with him a wealth of experience and is now set to make the move into the NFL for the very first time.
Jaguars move to appoint Meyer as new head coach
The 56-year-old comes out of retirement and brings with him to Jacksonville a record of 187-32 from his time in college football.
"This is a great day for Jacksonville and Jaguars fans everywhere," Jaguars owner Shad Khan said in a statement. "Urban Meyer is who we want and need, a leader, winner and champion who demands excellence and produces results.
"While Urban already enjoys a legacy in the game of football that few will ever match, his passion for the opportunity in front of him here in Jacksonville is powerful and unmistakable. I am proud to name Urban Meyer the new head coach of the Jacksonville Jaguars."
Three-time National Championship winning takes leap into NFL
Meyer won three national championships as a head coach, his latest was in 2014 with Ohio State alongside the two he won with the Florida Gators in 2006 and 2008.
He is one of three coaches to have won the national championship at two different universities, along with Pop Warner and Nick Saban, who has recently just won his seventh title.
The Jaguars' head coaching role was one of the most exciting prospects in the NFL, with salary cap space, the No.1 overall pick in the 2021 NFL Draft, which they are expected to go for Clemson quarterback Trevor Lawrence.