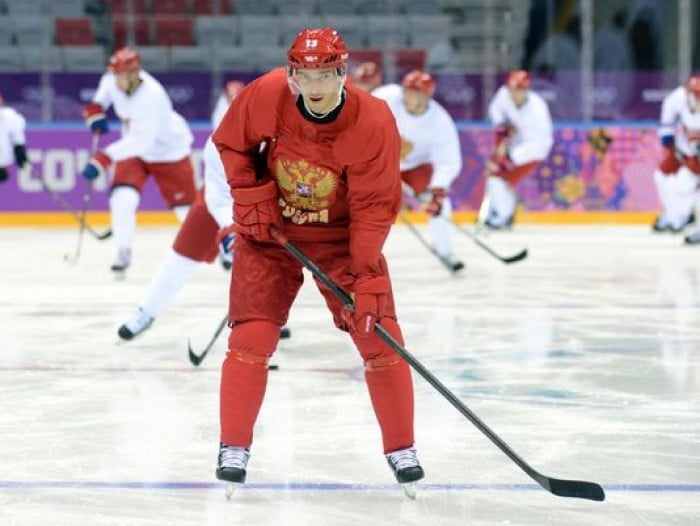 Today is an exciting day in the hockey world, with Finland, Russia, Sweden, Team Europe, Team North America, Team USA, Canada, and the Czech Republic selecting their World Cup teams.
Red Wings Make Presence Known Among The International Scene
The Red Wings have seven players selected so far. Petr Mrazek for the Czechs, Pavel Datsyuk for the Russians, captain Henrik Zetterberg and Niklas Kronwall for the Swedes, Dylan Larkin for the North American team, Tomas Tatar for Team Europe, and recently announced Justin Abdelkader for Team USA.
Petr Mrazek, Detroit's number one goalie, has been among the league's best all season and deserves his selection. He has stolen games, made miraculous saves, and been the confidence builder this team needs in net. Petr has been on the international scene before, playing for the Czechs in the World Junior Championship and the last World Cup in which he posted a shutout in his only game.
Pavel Datsyuk, The Magic Man, has been a polarizing figure in both Detroit and Russia his whole career. Along with his long list of NHL accomplishments, Pavel has done extremely well on the international scene as well. He has a bronze medal on the Olympic stage, and bronze, silver and gold medals in the World Championships. Pavel is in the twilight of his career, and his country gets to see the aging star potentially for one last time on the world stage. Though it was never in doubt, you can't help but cheer for Pavel.
Henrik Zetterberg and Niklas Kronwall have both been on multiple Team Sweden teams over the course of their careers. Kronwall is showing signs of wearing down, but Team Sweden is loyal to its veterans and can afford to play Kronwall with a world class defensive core. Team Sweden features the likes of Erik Karlsson, Victor Hedman, and Oliver Ekman-Larsson. Henrik Zetterberg has had a good season and will give Team Sweden much needed leadership, which they value. Henrik will be a nice anchor for the Swedes, ensuring a well-rounded team for them.
Dylan Larkin is an expected addition for the under-23 North American team. The young star will be playing with fellow rookies Connor McDavid and Jack Eichel among the many other talented players. Larkin proved his place among the stars at the All Star Game, and gives the young team a producing, speedy forward. Team North America will be looking to make some noise competing against teams with much more experience.
For Team Europe, Tomas Tatar is a nice addition despite a noticeable slump this season. He is a proven scorer in the NHL, having totaled 29 goals and 56 points last season. Tomas is a very skilled forward who should have no issue scoring on the international stage. This World Cup should help Tomas be ready to start the 2016-17 season off at a much faster pace than this season, with the international play acting as extra conditioning for the NHL season.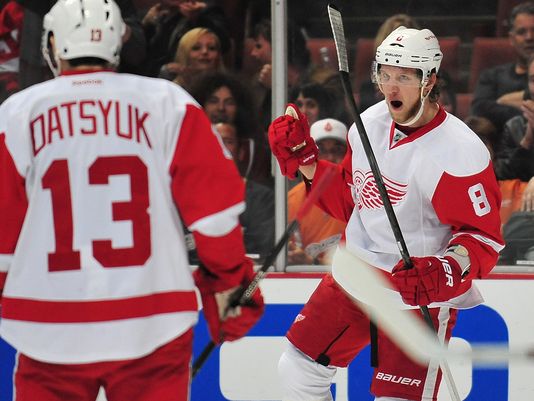 A Well Deserved Addition To Team USA
Perhaps the most interesting addition Team USA is Justin Abdelkader, the Wings gritty power forward. Justin plays on the top line with fellow World Cup additions Pavel Datsyuk and Henrik Zetterberg. Abdelkader 'pulls the piano' for the aging stars. He had a strong season last season and is continuing that pace this season. He is in the top 6 for scoring on the team, and a very important player. He should fit in as a piano puller and on the penalty kill for Team USA. Red Wings fans everywhere are very happy for all seven of the preliminary additions to their respective teams.