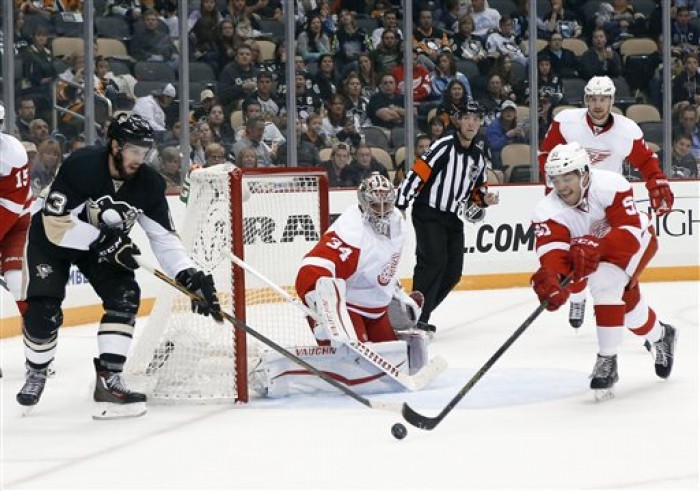 Robbie Russo, drafted in 2011 in the fourth round, 95th overall by the New York Islanders, has turned into a diamond of a prospect for the Red Wings. Robbie signed as a free agent with the Detroit Red Wings. Red Wings assistant GM Ryan Martin saw his potential, and the rest is history. Russo was actually recruited by Jeff Blashill out of high school, but he went to The University of Notre Dame over Western Michigan University.
Russo at the start of the Grand Rapids Griffins season was their seventh defenseman behind Xavier Ouellet, Ryan Sproul, Nick Jensen, Nathan Paetsch, and Brian Lashoff. Robbie has four goals and 26 assists for 30 points in 53 games. He's also an AHL leading +42. Jeff Blashill has been quoted saying something along the lines of plus minus isn't that dependent of a stat, but when it's up that high, you have to take that into account. This is also Russo's rookie season in the AHL. He's an integral part of the Griffins defensive core, and now a top prospect.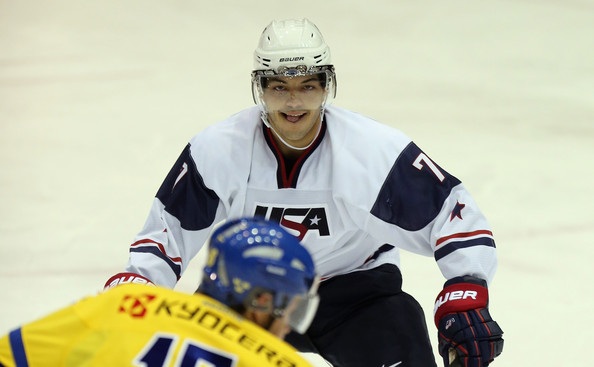 Russo Strikes Developmental Comparison to Danny DeKeyser
Danny DeKeyser was actually undrafted, but signed as a free agent, as Robbie Russo was. Danny DeKeyser has been a steal of a signing for the Wings, and so has Russo. Many fans hold the belief that Russo may hold that same developmental curve DeKeyser has, and could very well turn out better than Ryan Sproul. It is unknown where the front office stands on him, and when they expect him to be NHL ready, but it should make for an interesting prospect and training camp. DeKeyser didn't actually spend much time at all in the AHL, having only played six playoff games there. Russo came in to Grand Rapids and is proving himself as a very solid prospect.
Russo won AHL Player of the week for his performance from February 21st- 27th. That performance of seven points and a plus eight rating in four games has certainly added to his value as a prospect. He continued success with a three assist game in Charlotte on March 4th. The Griffins play today, Friday, and Russo is bound to have an offensive impact on the game. That game is also taking place in Charlotte and should be a second win in a back to back in Charlotte for the Griffins.