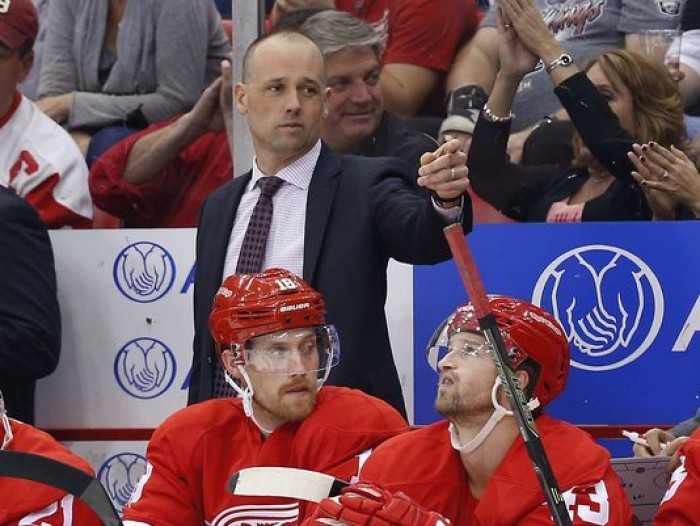 Jeff Blashill made an eye catching comment on the 17th to Detroit Free Press writer George Sipple. He disagreed with the notion that starts are an issue stating, "We started fine. Our first 5 or 6 minutes were good." That was said in reference to the game against the Philadelphia Flyers, in which the Detroit Red Wings got severely outperformed in the first period of play. The Flyers had two goals in the first period with a 23-3 shot advantage. Detroit then went on to lose 4-3 in regulation.
The Glaring Issue
One glaring issue this season for the team has been slow starts and having to play from behind. Slow starts have plagued the Wings this season and shouldn't with the talent level of this team. Many games, the Wings are down one or even two goals before the end of the first or second periods. Consistency in that department, making it out of the first period ahead or tied, would definitely help the Wings in their push for the playoffs.
The Wings also have an issue with putting games away. Many games, the Wings are ahead by a goal or two, but don't push for a two or three goal lead. Lacking a killer instinct, the Wings sometimes allow the opposing teams to push back to tie or win the game.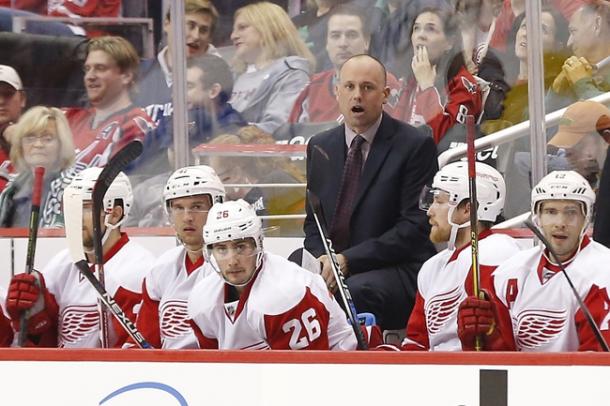 The Power Play
A season after being second in the league on the power play, at 23.81%, under power play coach Jim Hiller (now with the Toronto Maple Leafs), the Wings sport just a 16.8% power play - good for only 25th in the NHL. This is a major issue, and it has not provided many goals that would aid the lower numbers of many Red Wings forwards and the team's record. Secondary scoring has been inconsistent all season, and the power play being down too has certainly cost the Wings a top three spot in the division and possibly the continuation their 24-year playoff run.
The only teams below Detroit in power play percentage rankings are the Ottawa Senators, Tampa Bay Lightning, Calgary Flames, Winnipeg Jets, and Toronto Maple Leafs. The one glaring name there is Tampa Bay. Although their power play is down, their scoring is definitely much higher than the Red Wings. Although the Lightning have the same amount of players over 20 points as the Wings, they have two players over 50 points. Furthermore, the Lightning have five players below them with 30 or more points, compared to only two for Detroit. Tampa also has a positive goal differential.
The rest of the list is outside of playoff contention.