 On February 13, the Chicago Fire announced that homegrown player Harry Shipp had been traded to the Montreal Impact in exchange for general and targeted allocation money, which the Fire will put towards future transfers.
Shipp's Career So Far
Before turning professional, Shipp attended Notre Dame University, where he played four seasons (2010-2013) for the Fighting Irish, making 83 appearances and tallying 23 goals and 24 assists. In his final season, he helped lead Notre Dame to their first NCAA College Cup win and in process, gained a nomination for the MAC Hermann Trophy and won the 2013 Atlantic Coast Conference Men's Soccer Offensive Player of the Year.
Instead of entering the MLS Superdraft, Shipp was able to claim homegrown eligibility, and was signed as such by the Fire in 2014. During his tenure with the Fire, Shipp made over 66 appearances and scored ten goals, an impressive number for a young midfielder. He also became a fan favorite not only because of his great play, but also because of his ties to Chicago.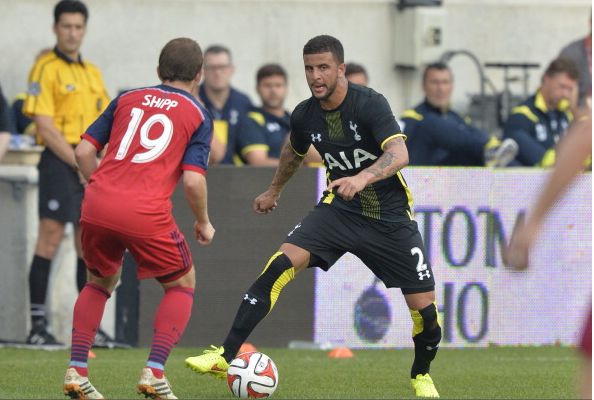 Why Are Fans In A Rage?
After making an official statement regarding Shipp's transfer to Montreal, the Fire's fan base exploded with criticism, especially after Shipp tweeted a deeply emotional letter to fans, the organization, and the city of Chicago.
But the more important point lies in the fact that the Fire did not just trade a fan favorite, they traded a promising young talent that has been a part of or tied to the club his entire life. Shipp was born and grew up in Lake Forest, Illinois, which is a suburb of Chicago. He is an alum of Lake Forest High School and played for the Fire's youth organization prior to his collegiate career. He has also been an avid Chicago sports fan his entire life, which he mentions in his letter.
In regards to the Fire, he says, "I know this is a business and nothing is personal, but this is inherently personal for me. I went to games at Soldier Field, at the temporary stadium out in Naperville, and throughout the Blanco era at Toyota Park. I even went to practices at Lake Forest College whenever I could convince my mom to take me".
With all of this in mind, there will be a lot of pressure on the Fire to bring in new talent with the allocation money from this transfer. There has always been a special quality to homegrown talents in professional soccer, and it is not easy to forgive an organization for getting rid of them. But Shipp will not be the last talented youth in Chicago, and if the team can find their groove this season and make a positive impression, perhaps this transfer will lose some of its bite.