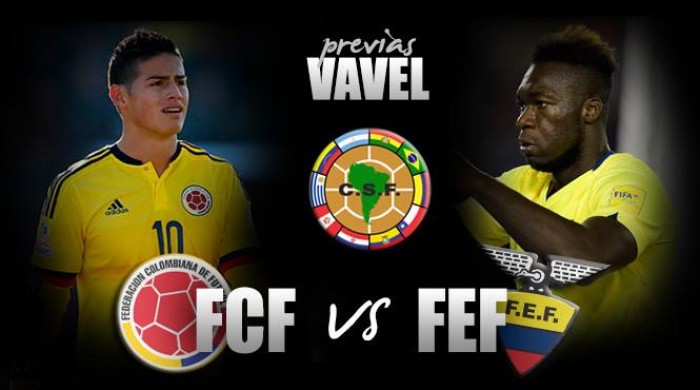 Colombia will be hosting CONMEBOL leading Ecuador, in Barranquilla where field conditions are set to be over 90°F. Ecuador will come to Barranquilla looking to extend unbeaten and Colombia will look to get three points which will put them only three points behind Ecuador.
Despite Ecuador's away success this campaign, Ecuador hasn't been successful in their trips to Colombia. In eight World Cup Qualifiers trips to Colombia, Ecuador has only managed to get one win and two draws. Their only win came in 1965 and the last goal they scored in their visits came 43 years ago, in a 1-1 draw in Bogota.
Officiating the match will be Chilean, Enrique Ossis. Interestingly, Colombia has never lost when having Ossis and Ecuador has never won away. In the last meeting between the two teams, James Rodriguez scored the lone goal to give Colombia a 1-0 victory during the 2014 World Cup Qualifiers and getting Colombia very close to qualifying to Brazil.
A Confident Ecuador
Ecuador has proven that they can perform well away from home, as they have won both their away matches against Argentina and Venezuela. A plus for Gustavo Quinteros' side, is that Watford man Juan Carlos Paredes is back and healthy with the team.
Ecuador have maintained almost a same starting 11 throughout the campaign and that has been no secret to their success. There's question whether Quinteros will go with either Angel Mena or with Juan Cazares to accompany Enner Valencia up top.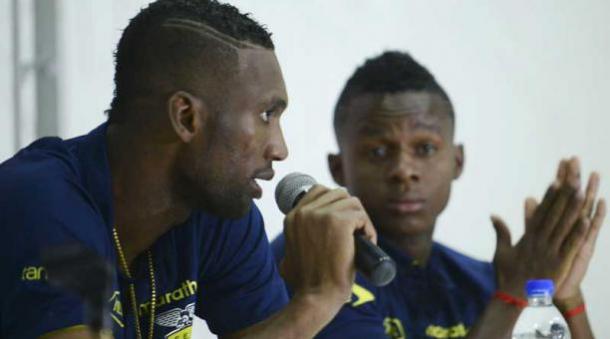 Colombia looking to regain form
Colombia will be looking to get back to winning ways in El Metropolitano after their loss to Argentina last in their last home game. Jose Nestor Pekerman's side has been training at the Metropolitano stadium these past days in preparation for Tuesdays clash. The good news for Colombia is that goalkeeper David Ospina and Juventus man Juan Guillermo Cuadrado are ready and fit after taking heavy hits in the game in La Paz.
The question that has been risen up is whether Pekerman will elect to go with one striker or two. Pekerman gave no hints during his last press conference about a possible starting lineup, but also the common question will be the formation. It will certainly be interesting if Pekerman decides to go with a similar starting 11 as the one from the last game in Bolivia.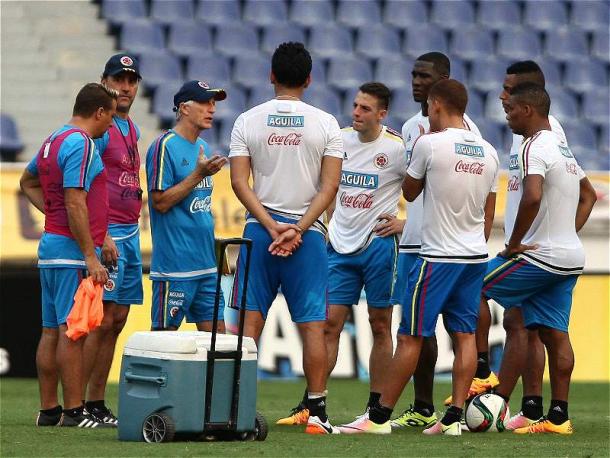 Possible Starting Lineups
Colombia: Ospina, Arias, Zapata, J. Murillo, F. Diaz, Cuadrado, Cuellar, Aguilar, James, Muriel, Bacca
Ecuador: Dominguez, Paredes, Achilier, Erazo, Ayovi, Martinez, Bolanos, Noboa, Montero, Valencia, Mena