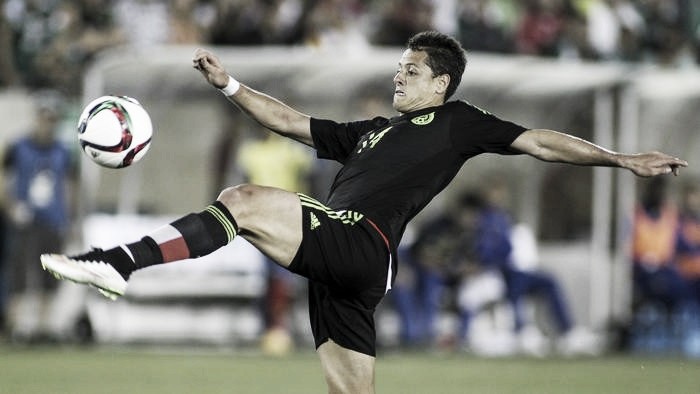 Mexico's Copa America Centenario team will get a major boost as the Los Angeles Times were the first to report that Javier "Chicharito" Hernandez will take part in the summer showcase in the United States. At the same time he will forgo in participating in this summer's Rio Olympic Games in which Mexico hope to repeat their gold medal performance from four years ago.
A move that makes sense
After a lot of speculation as to which tournament Chicharito would play in this summer or if he'd play in both has come to an end. At the end of the day the right choice was made in the long run. The Copa America is usually played every four years the year after the World Cup, just a month before the Gold Cup is played in the CONCACAF.
While in the past Mexico has been able to play both with great success (prior to the 2011 Copa America Mexico had reached the knockout stage every year since they first participated in the tournament in the early 90s, including two finals appearances in that time), recent times have not been so kind though. In 2011 CONCACAF forced Mexico to play with a U-22 team if they wished to continue participating in the tournament. Four years later Mexico took a weaker team to Chile in hopes to win the Gold Cup and try to earn a chance to represent CONCACAF in the Confederations Cup in 2017.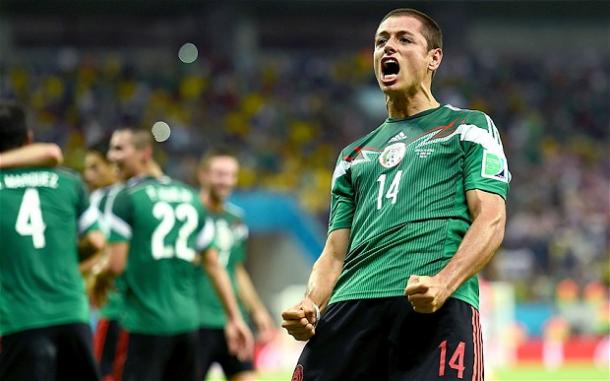 The last two tournament though have seen Mexico collect zero wins, five loses, and one draw. With this special Copa America being played this summer, Mexico has a chance to go toe-to-toe with South America's best with their best. Mexico is a better team with Hernandez on the roster.
If Chicharito wished to have played with the Olympic team that would have meant that he would have missed the first part of the club season. Since Hernandez was going to be one of the three overaged players because the Olympics is a U-23 tournament for men's soccer, he would of needed permission from his club team (currently Bayer Leverkusen) because of this rule it would seem unlikely that Leverkusen would of allowed for him to play.
It's no surprise that Hernandez was sadden by Manchester United not allowing him to play four years ago in London under the same age restriction rule, and he was one of the last players left of Mexico's U-17 roster that went on to win the Youth World Cup in 2005. While those are moments in Mexican soccer history Hernandez just missed out on, instead of trying to relive something with another Olympic team Hernandez now has a chance to help El Tri write a new story in the Copa America Centenario.