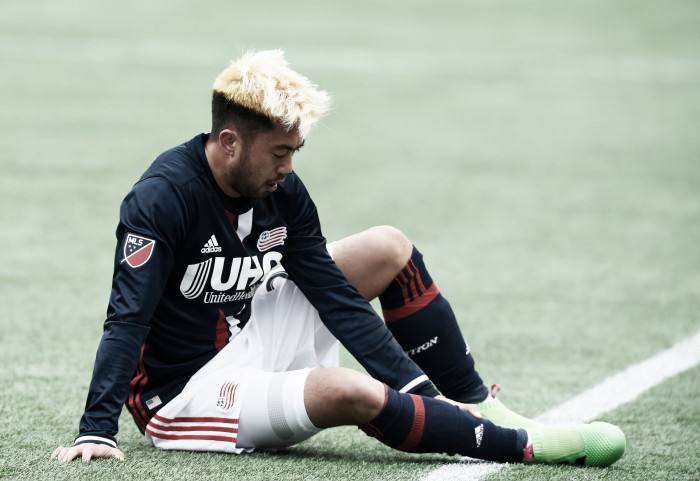 Wednesday evening marks the first of two games for both the Portland Timbers (2-3-2) and New England Revolution (1-2-5) in an exciting week of MLS action. The traditionally dangerous clubs combine for only three wins heading into this mid-week clash.
New England desperate for a win
The Revolution are desperate for their second win of the season, especially coming off a surprising 3-0 blowout against Eastern Conference foe D.C. United at RFK Stadium. With that loss, the Revs saw their four-game undefeated streak come to a halt. While not losing four of their last five games is great, New England is not pleased with the fact of missing out several important wins. Multiple players have found the back of the net for New England, but the one thing that has continued to plague the Revs early-on is a dynamic playmaker. With Lee Nguyen, Diego Fagundez and Juan Agudelo all failing to assert themselves as a leader for a struggling side.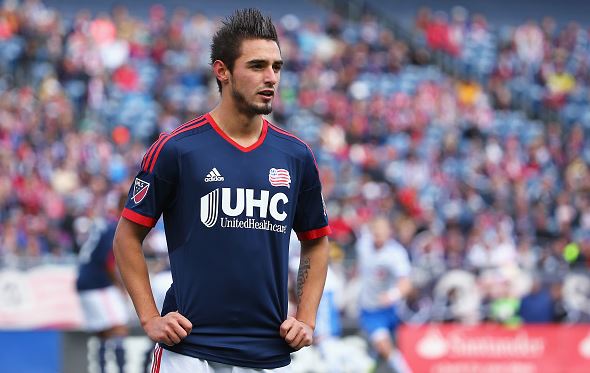 With New England starting off slow yet again, it does beg the question, will Jay Heaps still have a job at the end of the season? He took the Revs to MLS Cup two seasons ago, then failed to advance from the knockout round last season. Mix that with the lack of quality players being signed since he took over and you have the start of a good argument for his release.
The champs look to double up
Portland comes into Wednesday's match well rested after their 3-1 victory against the San Jose Earthquakes back on April 16. The win gave the Timbers their second on the year, after yet another traditionally slow start to the season. Riding the six goals from striker Fanendo Adi, the Timbers offense will need as much help as Adi can provide this week, especially with midfield maestro Diego Valeri out with a red card suspension. Keep an eye on striker Jack McInerney, he's quietly found three goals this season, and must continue his scoring trend to provide Caleb Porter's men some alternate options to Adi and Valeri.
Match history
Last time these two met, Portland shut-out New England 2-0 at Providence Park back on June 6, 2015. Overall, the Timbers have two wins, to the Revs one, and the two sides have drawn three other meetings. A very closely matched game, however, with Portland coming off a week's worth of rest, look for the Timbers offense to capitalize on a banged-up New England defense.
Prediction: Portland Timbers 2, New England Revolution 0