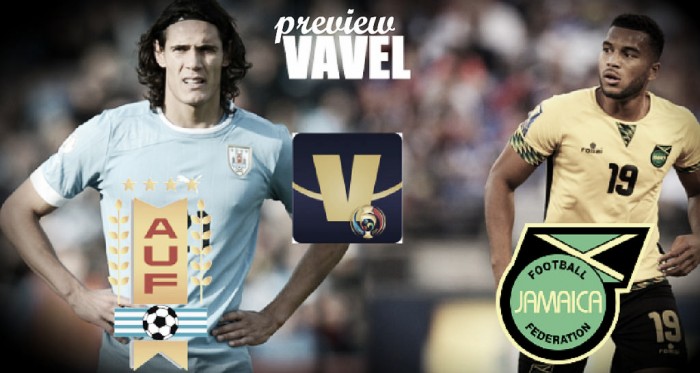 In a game where both teams have nothing to play for, Uruguay takes on Jamaica at Levi's Stadium on Monday. Both teams currently have zero points and will be looking to avoid an embarrassing finish at the bottom of the table. Different expectations were given for both teams heading into the tournament but they will be leaving at the same stage.
Uruguay looking to turn around a disappointing Copa performance
It has been a stunning tournament for Uruguay in a bad way. They got off to a poor start against Mexico as they lost 3-1 to El Tri but showed resiliency as they equalized after going down to 10 men. It was Diego Godin, who many say is one of the top if not the best centre-back in the world, who tied the game 1-1 with his header. But two late goals by Rafa Marquez and Hector Herrera sealed the game for Mexico.
That result put the pressure on Uruguay to get a win or at least a draw against Venezuela. However, that wasn't the case as Solomon Rondon scored in the opening half to give Venezuela the lead. The goal by the West Bromwich Albion striker turned out to be the game-winner as Venezuela upset Uruguay. Combined that result with Mexico's win over Jamaica and Uruguay were officially eliminated from the Copa America Centenario.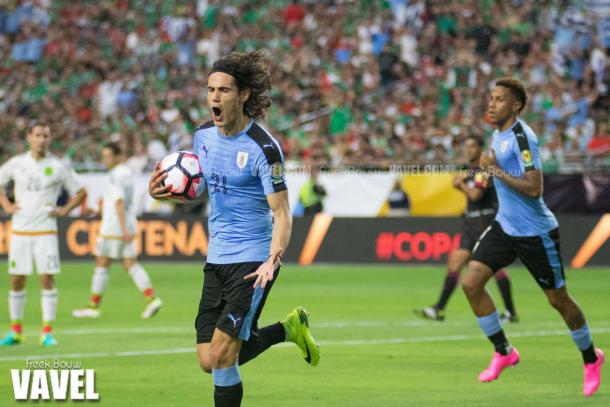 Without star striker Luis Suarez, who didn't play in the first two games, Uruguay looked lost and out of ideas when they had the ball the FC Barcelona striker injured his hamstring in his last game of the season against Sevilla and hasn't seen any competitive action since. It was very surprising to see Suarez not play against Venezuela, especially when they needed an equalizer late in the match. Suarez wasn't happy to learn he wasn't playing against Venezuela and let the coaching staff know on the sidelines. He could feature against Jamaica but with Uruguay playing for nothing, the chances of that happening are very small.
Jamaica underdogs once again
Jamaica is in the same boat as Uruguay as they are looking for their first points in this tournament. Jamaica had a perfect opportunity against Venezuela in their opening match to get some points as both teams were viewed as the bottom two teams of the group. Yet Jamaica found themselves down a goal and a man in the first 45 minutes of the game. Without captain Wes Morgan, who only subbed on at halftime, the Jamaica back four looked out of sorts and quickly gave up a goal.
Things got worse when they had a man sent off and couldn't recover. Although Morgan's presence in the second half calmed the game down for the Reggae Boyz, their lack of a consistent attack made this game tough for them. They came into their second match against Mexico knowing it was a must-win but they couldn't keep up with one of the hottest teams in the tournament. A header by Javier "Chicharito" Hernandez gave Mexico the early lead and that was that for Jamaica.
The key player to watch for Jamaica will be winger/forward Giles Barnes. The Houston Dynamo winger is the best player Jamaica have going forward and will be looking to end his Copa America on a good note. He will have his work cut out as Uruguay's duo of Diego Godin and Jose Gimenez at the back are rock solid. Both play together at Atletico Madrid and that experience playing together helps while they are playing for the national team. They recovered well after giving up three goals against Mexico and will be looking to keep a clean sheet in this match.