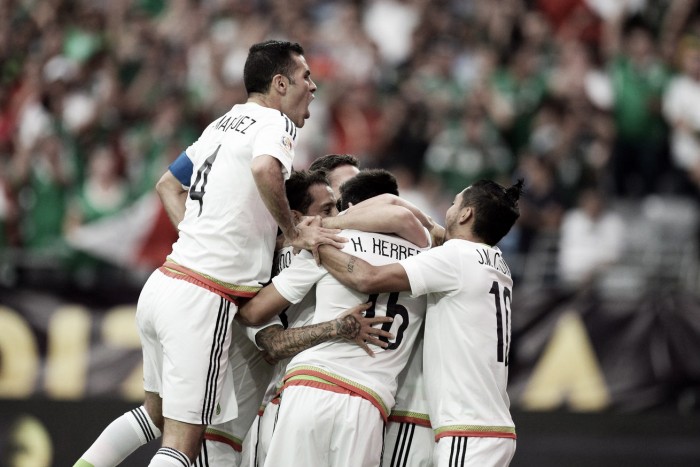 Now that Mexico has wrapped up group play with seven points to top Group C at the Copa America Centenario, we now have a better idea of El Tri under Juan Carlos Osorio.
Before the tournament, Osorio's Mexico had yet to taste defeat, a draw or even allow a goal, but this was also going to Osorio's biggest test to date as past results came mostly during World Cup Qualifying opponents Canada, Honduras, and El Salvador. None of those teams are the strongest the region has to offer. And so now we've had a chance to see what a Mexican team looks under Osorio in a tournament setting with quick turnarounds and where the most important thing that matters at the end of the day are the results.
With that, this is what we've learned from Mexico so far as they now enter into the knockout stage of the tournament.
Osorio stays true to his style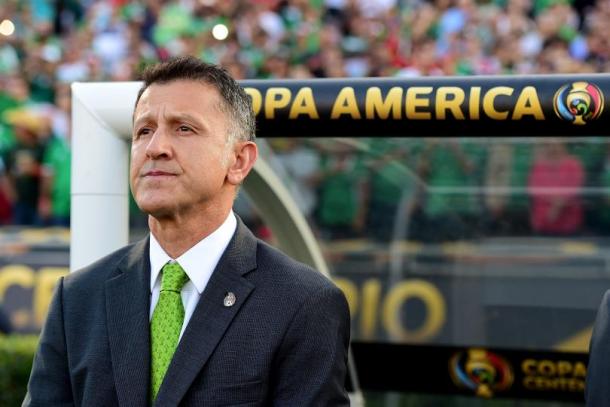 One of the biggest takeaways before the tournament about Osorio was his principle of rotating players and changing formations based on the opponent and the location of the game. While some would have expected Osorio to back off a bit on that thinking, he instead increased the rotation and changes in the squad. While from their opening match against Uruguay to their second match against Jamaica Osorio stayed with the same formation, he made five changes including, at goalkeeper. Between the matches against Jamaica to the one against Venezuela, he made nine changes including starting a different goalkeeper again. The only two players who started all three matches and have played all possible 270 minutes are Hector Moreno and Hector Herrera. Out of the possible 23 players on the roster, only Carlos Pena and Candido Ramirez have yet to see any time on the field.
Rafael Marquez defying father time so far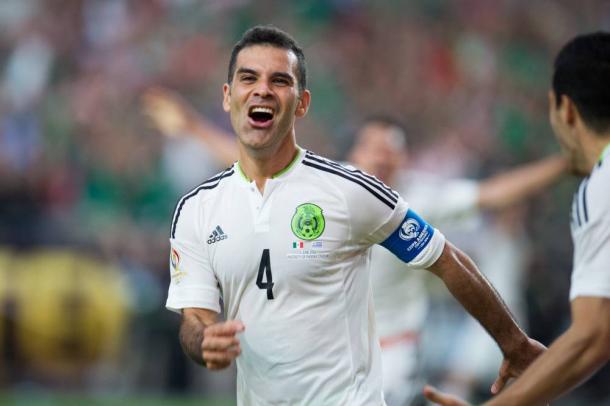 Marquez continues to play for Mexico. He not only plays but has played exceptionally well for El Tri. Few would have predicted the impact Marquez has had so far in this tournament which was highlighted by his 85th-minute winner against Uruguay. While he didn't see any action against Venezuela, he did play all 90 minutes in the games against Uruguay and Jamaica and did it playing in different positions on the field. In the first match, he was in the middle of a three-man defense, while against the Reggae Boyz he played as a defensive midfielder. These were the kind of performances we haven't seen from Marquez since the friendly in September against Argentina and the CONCACAF Cup against the USA. Even in those matches, Marquez failed to go the distance and finish the match. What the Kaiser has done so far is truly remarkable.
Gio and Vela need not apply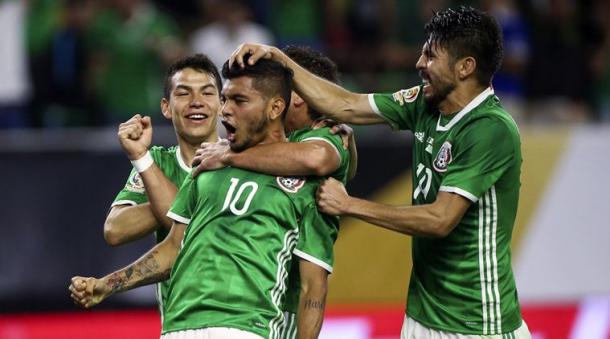 One of the biggest talking points for Mexico before the tournament was that Giovani Dos Santos and Carlos Vela were not on the roster. Vela was left off for a year of bad form while Gio chose not to come. As it turns out Mexico has looked more than fine without them. Chicharito has been dynamic in his runs up top creating space and chances. Raul Jimenez has been impactful during his time on the pitch as his athleticism and energy have been impressive. Lastly, Oribe Peralta has been a workhorse and was seen on Monday night numerous times tracking back to defend deep in his own half to win the ball back.
Out wide Jesus Corona and Hirving Lozano have looked like two starlets waiting to burst out for the world to see as they've been relentless and aggressive on the wings, willing to take on defenders time and time again. This was all topped off by Corona's goal against Venezuela when he took on six Venezuelan defenders before smashing home the goal that would win Mexico the group. Less flashy but as committed, Javier Aquino has also been great for Mexico in his time on the pitch as he works tirelessly on both ends on the field, goes at defenders, and has been able to create a few chances himself.
So far Mexico has shown that no matter the talent it's the commitment of the team that is producing results.
The United States are the hosts, Mexico is the home team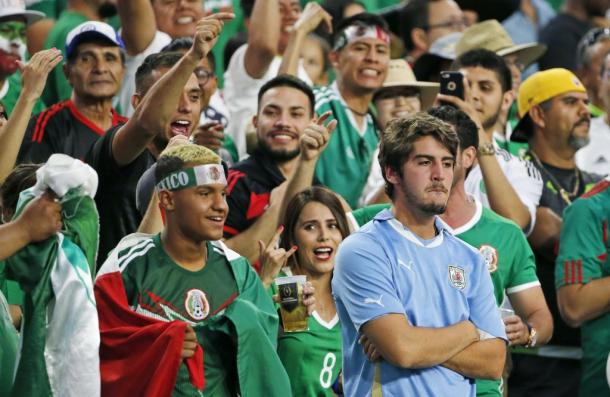 While the tournament is played in the USA, the obvious home team is Mexico. While it was predicted that Mexico might have a home field advantage in American soil, the Mexican fans have put their stamp on this event and have surpassed expectations. Over the group stage, the USA have averaged just shy of 53,000 people a game while Mexico has averaged just over 70,000. As long as Mexico keeps playing in the tournament don't expect any of this to change as El Tri fans have shown that regardless of place or ticket prices they will follow El Tri where they go.
In the next few days, we will probably learn more about Osorio as knockout soccer awaits Mexico. While we must wait to see if Marquez can keep his legs at 37 and if Corona has any more magic left, if the answer to both questions is "yes" there's no reason Mexico can't make a run in the knockout stage for their fans.