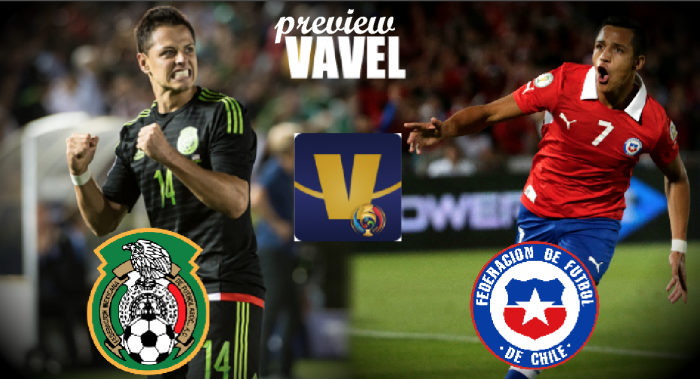 A quarterfinals matchup at Copa America Centenario that has all the potential to be a show-stealer and possibly the best game of the tournament, when Mexico will face Chile Saturday night from Santa Clara, California.
This game has everything you want in a game. Defending champions? Check. Hottest team in the world riding a current world best 22-game winning streak? Check. World class players? Check. Offensive minded teams? Check.
On paper and during different times during the group stage both Mexico and Chile have looked like second and third best teams in the tournament behind favorites Argentina. Neither have yet been able to put together a complete game but have shown in stretches that they're capable of that, while at the same time showing flaws that could allow the other team to take the victory.
How they got here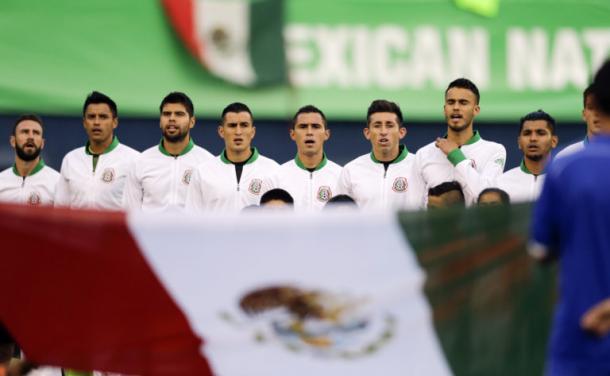 Mexico got here by taking group C on goal differential over Venezuela. Things started in dramatic fashion for them when in the final 15 minutes of their opening game Uruguay saw Andres Guardado red carded, followed by the tying goal from Uruguay's captain Diego Godin. With five minutes left to play, captain Rafael Marquez would smash home a loose ball in the box to the near post and give Mexico the go-ahead goal, eventually winning the match 3-1.
El Tri would follow that up with a 2-0 win over Jamaica. While they were the better of the two teams for long stretches of time, far too many times Jamaica were able to get behind the backline and if it wasn't for some better finishing Mexico could have been in some bigger trouble. They finished their group stage by drawing against Venezuela. After going down early they would push forward for the majority of the game and would finally get the tying goal off a brilliant solo goal from Jesus Corona. While that allowed them to win the group and avoid Argentina, their consolation was Chile, oh joy!
Chile started the tournament on the wrong foot when they were second best to Argentina in the opening match, and needed a late and highly questionable PK call to go their way deep into injury time against Bolivia in their second match to leave the game with all three points. Things started to come together for them in their final group stage though against Panama as they were able to bounce back from a 1-0 deficit and put four goals past the Central American team, including a stunner from Alexis Sanchez.
Question marks for both teams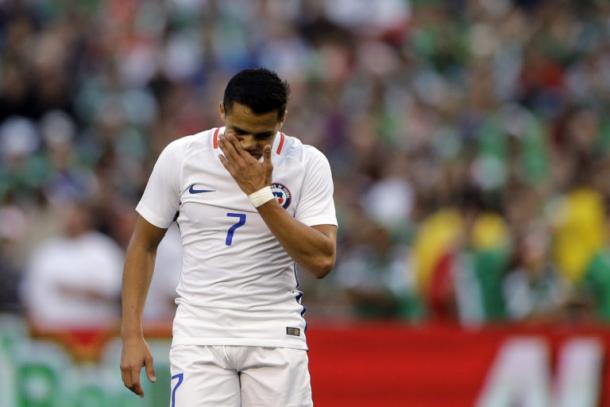 While Mexico is the hottest team in the world right now, going 22 games without the taste of defeat, most of their games haven't been the most challenging. Their most impressive results were a friendly draw against Argentina, a friendly win prior to the Copa America Centenario started against Chile, and their gritty 3-1 win over Uruguay. While they've shown the ability to step up to the challenges, a knockout round game where a winner takes all situation against a team of the quality of Chile.
The other question mark is how Juan Carlos Osorio will play formation wise and who will play for Mexico, including who will start in goal for Mexico as Osorio has played each of his three keepers for the first three matches. This will be Osorio's most challenging and highest profile game as coach and will really show a lot about him.
Even though Chile are defending Copa America champions there's plenty for them to answer. Last year' win wasn't without controversy as they didn't have to travel at all for the tournament as they stayed in their capital city of Santiago. They also had the luxury of having a day more rest in four of their six matches last year, and of course this was all with the situation Arturo Vidal found himself last year. Everything happened to fall their way in a very convenient manner.
Now under new coach Juan Pizzi, they haven't reached that same level of quality that they were playing under Jorge Sampaoli which made them a soccer darling. A win over a hot Mexico and a spot in the semifinals would be Pizzi's most impressive win in his short time as Chile coach.
What to expect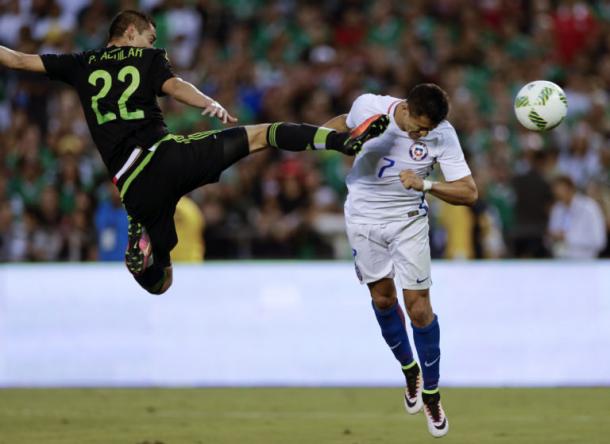 The team who can win the midfield and control where the majority of the game is played will have the best chance of winning because of the quality of attackers both teams have. If Chile have the majority of the ball look for Vidal, Sanchez, and Eduardo Vargas to be licking their chops, with Vidal and Sanchez having the world class talent to produce enough on their own and win a match themselves.
If it's Andres Guardado and Hector Herrera who are able to control the midfield, they allow will allow the likes of Hirving Lozano and Jesus Corona to attack relentlessly down the wings like they have been doing all tournament and look to find Chicharito Hernandez up top, who has been in great form this year.
There will be plenty on the line besides a spot in the semifinals. Both teams should feel they can come away with the win, both know they will be in for a battle come Saturday night.