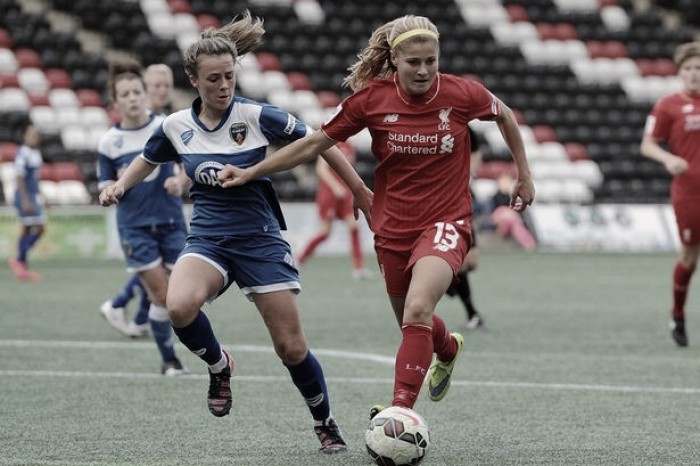 Former Liverpool FC manager and current head coach of the Boston Breakers, Matt Beard expressed his gratitude of the Boston Breakers signing a new contract with midfielder Rosie White. The former Liverpool player herself had made a connection with Beard after playing the past two seasons with the team.
Overview of White's career
Graduating from UCLA in 2014, White had a successful college career as she accomplished 12 assists with a total of 17 goals scored.
In 2015, during the mid-season break, White joined the Women's Super League champions. She had also previously played for two different teams, the Western Springs and Three Kings United in Auckland.
The 23-year old midfielder also represents the New Zealand National Team where she has 73 caps and has 14 goals underneath her belt.
When asked about her new contract with the Breakers, White confirmed:
"I am really excited to be signing with the Boston Breakers. It is an amazing opportunity and a new adventure and challenge for me. I can't wait for it to begin."
Thoughts from Matt Beard
"Rosie of course is a player who I worked with for a few months in my last season at Liverpool. She is technically a gifted soccer player who can play in numerous positions in the front three or in midfield. On top of that, she is a great person and brings international experience with the New Zealand national team."
White's Appearances
White has participated in the Women's World Cup tournaments that have taken place in 2011 in Germany and the most recent 2015 Cup located in Canada, while representing the New Zealand team.
In the Olympic Games that took place in 2012 in London and in 2016 where they competed in Brazil, White took part in the competition although the New Zealand team wasn't in the rankings.
More to come from the Breakers
In this offseason of the NWSL season, the College Draft is still to take place in January of 2017. With spots to fill and decisions to make for the roster of this team along with the other nine teams in the league, coaches and players will greatly be impacted by the need to trade players and the options fill positions.
As the Breakers were ranked as the last team out of the ten this season, it will be exciting to see what new players come along as well as the re-signing of players in order to unite the team as a whole for an even more successful NWSL season.