Hated, loved. Hothead, fearless. Hack, legend. Dirty player, world class player. Depending on who you cheer for between the USA and Mexico, you're more likely to pick one set of words to describe the way you feel about Rafael Marquez.
October 19th marked the 20th year anniversary when Marquez made his debut for his boyhood club, Atlas, the same club he returned to less than a year ago to finish out his last few seasons as a professional. A few months later in February of 1997 Marquez made his debut for the Mexican National team. To put that into perspective, US midfielder, Christian Pulisic (who is the youngest player on either roster), was still over a year away from being born.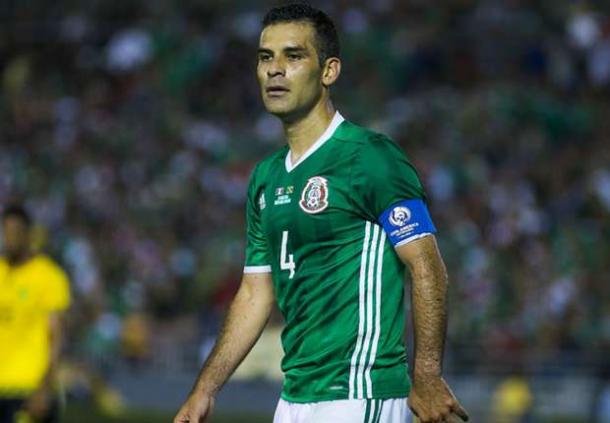 At 37 years old, the 20 years of battles wearing on the player they call El Kaiser De Michoacan; El Kaiser for short. When he isn't clean shaven his beard spots gray hairs that that be matched with the few that appear on his head. You see the top of his head going thin, and the face bearing the nature of his head coach Juan Carlos Osorio, then most of his younger teammates.
Easy to love, as easy to hate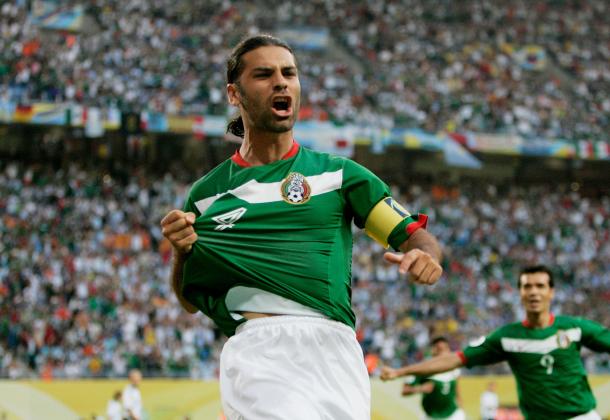 If you're not a fan of Mexico it's easy to find him dislikable. Off the field, he always lacked the boyish charm of an Andres Guardado or have the charismatic nature of Javier Hernandez. He was and still is serious, and looked more likely to star on a GQ cover than tell you to buy any product Mexico was selling. When he does smile, it's more of a smirk and when paired with his serious and thoughtful way of speaking, can come off as slightly conceded.
On the field, his temper has gotten the best of him a few times which resulted in some high-profile red cards. Including two against the United States, which leaves fans in the north seeing him as a hot head, while giving the impressions to some Mexican fans as a selfish move. Add his lack of remorse and you have the perfect person to hate.
If he wasn't great, he wouldn't be fun to hate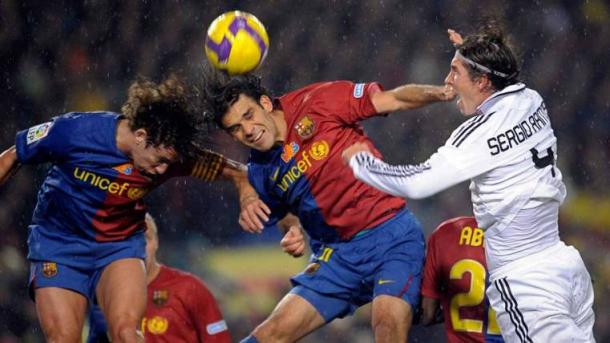 What makes Marquez a polarizing figure though is that he could very well go down as the best player in the history of the region. His winning trophies are unmatched to anyone, including those of Hugo Sanchez. He's won league titles in France, Spain, and Mexico and won two Champion League titles with Barcelona. He was the perfect complement to center back partner Carlos Puyol. Marquez was the calm to Puyol's storm, the brains to Puyol's bronze. At his peak with Barcelona and Mexico, few defenders had the ability to play out of the back as he did. His vision and pinpoint passing allowed him to become a valuable asset as he was not only able to play as a center back but also as a defensive midfielder. To see Marquez at his best is to see someone continually break up attacks by seeing the play develop before his opponent, while then starting the attack with a pass.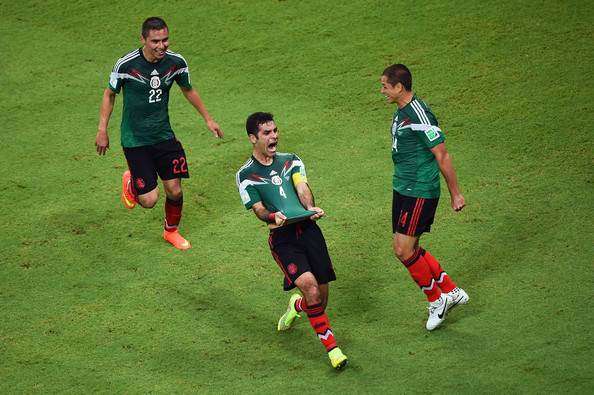 What's given Marquez the staying power though are the intangibles that can't be taught on the pitch. The work ethic, the mental aspect to continue to push himself instead of resting on his laurels. It's the reason he's the only player to captain his team in four World Cups and has delivered in big moments, even in the late stages of his career. From the 2014 World Cup group stage goal against Croatia, making him the first Mexican to score in three straight World Cups, to his game winning goal this past summer against Uruguay in the opening game of the Copa America.
The ability to come up with big moment after big moment in crucial times. To see Marquez now, there's an aura about him. When he speaks it's a combination of reflection and a recognition of the importance he's had to the Mexican game. It's a combination of self realization, while being humbled about it. It's someone who understands he's doing something few have done and he wants everyone to know the appreciation he has for it.
All those reasons are why at 37 there's a great chance you will Marquez lead Mexico into the field as he starts his 5th CONCACAF Hex. In hopes to use all his on field experience and leadership to guild Mexico to their first win in Columbus. In a career full of great achievements and magical moments, the Kaiser will look to try and deliver one more moment of greatness in his final hours for El Tri.