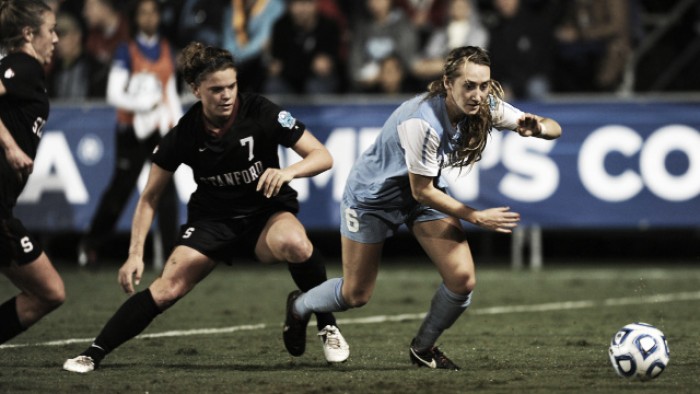 Former UNC Tarheel Summer Green has been acquired by the Chicago Red Stars in a trade with the Seattle Reign. The Reign received the Red Stars' 37th draft pick of the 2017 NWSL College Draft and an international roster spot for 2017.
Green was drafted in the third round of the 2016 NWSL draft at 30th overall by the Reign, but missed the 2016 season due to a knee injury she sustained during last year's NCAA tournament. Green was one of four UNC players drafted during the 2016 draft.
Green finished her collegiate career at UNC with 18 goals and 20 assists and a NCAA title her freshman year. Green also played with the USWNT youth teams at the U-17 and U-20 levels. She broke the U-17 CONCACAF Women's Soccer Championship record for goals scored in the tournament with 12, including three hat tricks and a five-goal game against the Bahamas.
Can Green make an impact?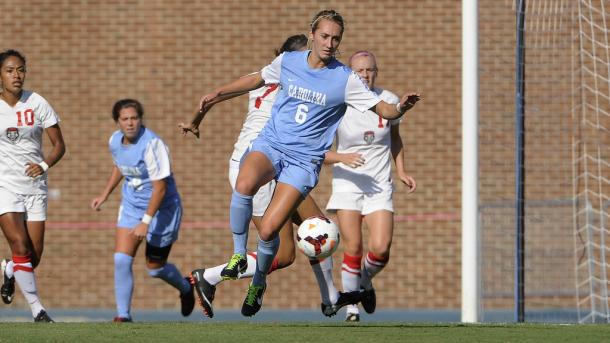 "We had our eye on Summer in the last draft and wanted to bring her to Chicago," Chicago Red Stars head coach Rory Dames said in the official press release. "She is a quality flank player and has a knack for creating opportunities in the final third. We look forward to having her compete in the 2017 season for us."
Green will have to compete with players like Alyssa Mautz, Stephanie McCaffrey, and Danielle Colaprico for her spot on this Red Stars team. Green has shown great skill in the midfield as well with the Tarheels and can create opportunities. Her ability to see what is happening ahead of her and her leadership on the field will make her a great asset to the Red Stars.
The Red Stars had a solid 2016 season with a 9-6-5 record and finished third overall. They lost to the Washington Spirit 2-1 in overtime in the semifinals of the NWSL playoffs.