 The Portland Timbers have officially signed Argentine winger, Sebastián Blanco, from Argentine club San Lorenzo.
Blanco was seen in Portland on Wednesday to finalize paperwork before heading to Tuscon, Arizona where he will join his new teammates and coaches as the team continues their preseason preparations.
History of Blanco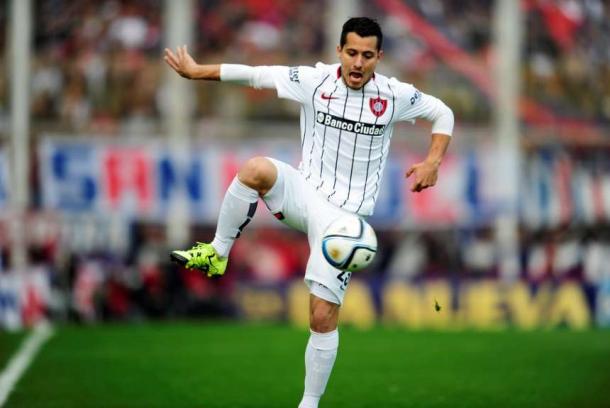 The 28-year-old winger started his career in Lanus from Argentina before making the move to Ukraine in 2011 where he played for FC Metalist Kharkiv. After spending three years with Kharkiv, Blanco would play a year in the EPL with West Bromwich Albion before returning to Argentina with San Lorenzo. After a year and a half he will now make the move to the Pacific Northwest and join the 2015 MLS champions. Blanco also has two Argentina national team caps with one goal.
Blanco will come in as Portland's third designated player after the slot became available after the Timbers were able to off loan fellow Argentine winger, Lucas Melano to Belgrano after a disappointing year and a half stint with the Timbers following his signing in the summer of 2015.
Head coach, Caleb Porter will hope Blanco has a greater impact as he will look to fill the void on the right side of the midfield for the Timbers. An experienced player, Blanco has the ability to not only make an impact on the right side of the midfield, but will give the Timbers more flexibility on the attack as he's also able to play on the left and behind the forwards in the midfield, which Portland hopes will spark a team lacking some dynamic play in the final third at times last season.
The Timbers will hope to make 2017 a bounce back year after failing to to defend their 2015 MLS Cup by not even reaching the 2016 playoffs and having a season that saw them win zero away wins.
Kick off for MLS
The Timbers kick off their 2017 MLS season by hosting new MLS franchise, Minnesota United, at on March 3rd.