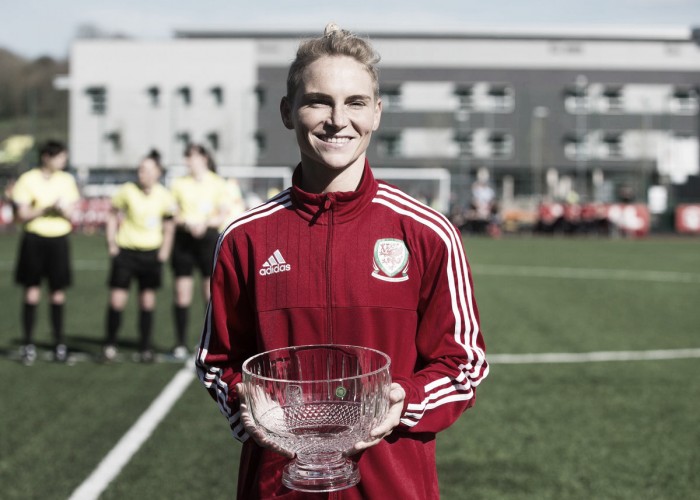 A long and storied reached its pinnacle yesterday as Jess Fishlock became the first player in Wales' history to reach 100 caps. The Seattle Reign midfielder hit the milestone in a friendly against Northern Ireland and added to her historic day by scoring the go-ahead goal in a 3-1 win for Wales.
A long road leads to a historic moment
Jess Fishlock's international career with the senior team started in 2006. Before that, she had captained the U19 side and had impressed those in the coaching staff enough to earn her first start against Switzerland. She then went on to captain the senior team from 2012 until 2015. During her eleven years with the national team, she has scored 30 goals for her country and was named the Welsh Footballer of the Year in 2011, 2012, 2013, and 2014.
Fishlock recently told VAVEL USA that she believed the Welsh national team were close to making their first ever appearance in a major tournament due to the leadership of head coach Jayne Ludlow and the players that are now on the roster for the national team. With Fishlock still in the fold, that could very well happen.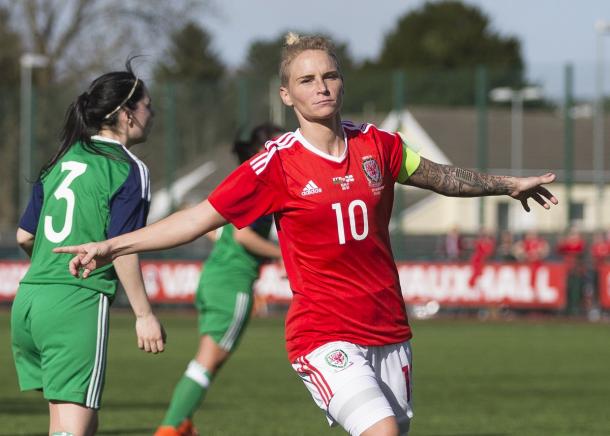 A fantastic volley adds to Fishlock's day
With the game tied at 1-1 early on, Wales were granted a corner kick in the 39th minute. The set piece was initially cleared by NIR but fell into the path of Angarhad James who passed it to an unmarked Fishlock in the box. The midfielder didn't take a touch, instead choosing to volley the ball first time from an angle and watched it sail past the goalkeeper to give Wales a 2-1 lead going into half-time. It was a great volley by Fishlock to seal the game for Wales and one she will most likely not forget any time soon.