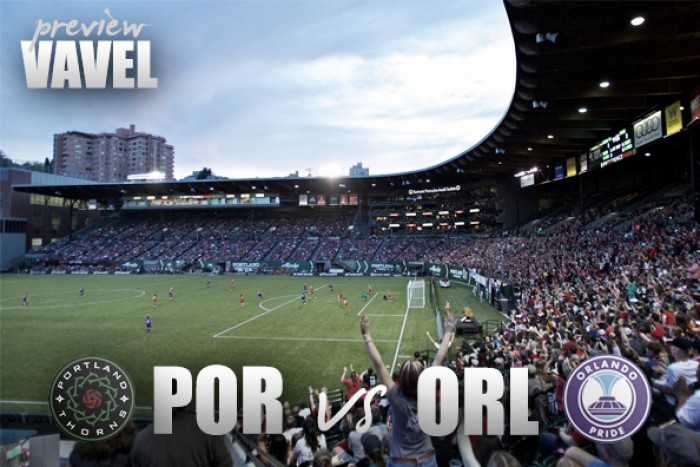 These two teams first met in this exact same situation last year. The Orlando Pride played their first ever NWSL game in Providence Park against the Portland Thorns; they fell to Portland 2-1. Defender Steph Catley scored the Pride's first franchise goal and their only of game. Despite losing on goals from Dagny Brynjarsdottir and Lindsey Horan, Orlando persisted and stayed composed nearly the entire match. The second meeting came with the same result and same Portland scorers, but a goal from Orlando's Jasmyne Spencer. It will be interesting to see how the Pride approaches this Thorns team, especially without Alex Morgan and new signing of Brazilian striker Marta, the five time FIFA World Player of the Year.
Players to watch
Portland Thorns
Mallory Weber is just as aggressive as the other forwards for Portland. She also has the speed to get behind just about any backline. What sets her apart is her placement. Not only can she get around a defense, but she puts herself in an immediate scoring position. In less than three touches, Weber could have a shot firing before any defender reaches her.
Allie Long has been spending quite a bit of time with the USWNT recently. While really struggling with the position change to centerback on the national team, she's been a consistent attacking midfielder for Portland. Being back in that attacking role gives Long a chance to be comfortable in her natural position, therefore making the rest of the team play better. She has a knack for always getting forward and timing through balls almost perfectly.
Mana Shim isn't a name mentioned often, but don't forget about her. Shim is one of the most fearless players on the entire Thorns roster. She's not afraid to take those risky slide tackles or take the shot from distance. Shim rarely loses possession, and if she does, she's getting the ball right back. Her ability to create space, and even get out of tight spaces, is a skill few Portland players possess. A good word to describe Shim is unpredictable because she could dribble around and make a cross or decide to rip a dangerous shot.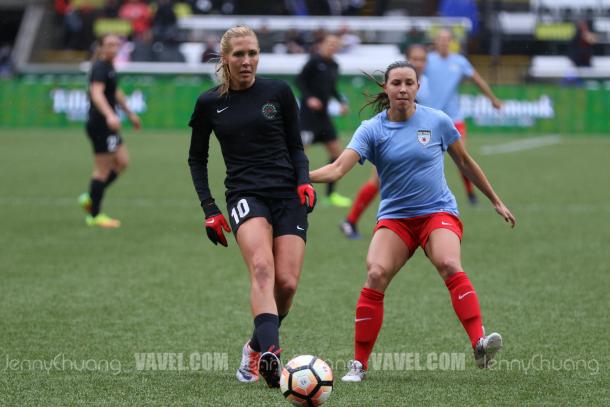 Orlando Pride
The Orlando Pride defense has made a few great defensive additions this season. The backline now has the likes of USWNT veteran Ali Krieger and Australian Matilda Alanna Kennedy. Kennedy was recently acquired from the NC Courage in a trade for Sam Witteman, so now the backline features a total of three Australians: Kennedy, Steph Catley, and Laura Alleway. The chemistry between those three is very strong, but Krieger has a wealth of experience on her own that she should be able to adapt her skills to fit right in. Maybe this is the backline goalkeeper, and new captain, Ashlyn Harris is looking for.
Of all the designated set piece takers in the league, Kristen Edmonds just might be the best one. It doesn't matter where on the pitch the free kick is, Edmonds is due to make a chance out of it. She has the ability to place a ball wherever she wants or wherever a teammate needs it so well it looks almost effortless. If a free kick is awarded anywhere near the 18 yard box, it's safe to assume she'll go for it. If she makes the attempt at the goal, it's also safe to assume it will go in.
Jasmyne Spencer is one of the fastest wingers for Orlando. When she gets that burst of speed, it's hard for anyone to catch up. Players often resort to fouling her because that's almost the only way to get her off the ball. Even then, she's so strong it takes a great effort to commit the foul. In the box, Spencer can quick release an unexpected shot on goal even if it means putting her body on the line.
The Portland Thorns host the Orlando Pride at Providence Park for the second home opener in a row on Saturday, April 15. Kickoff is at 3 pm Eastern Time. The game will be broadcasted on the Lifetime channel.