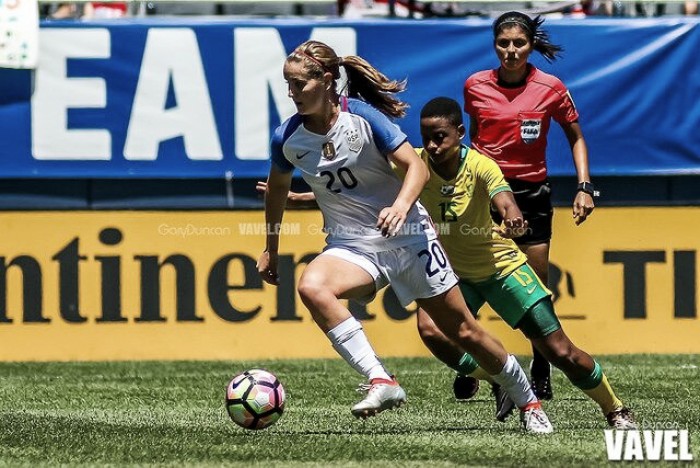 The United States Women's national team has two friendlies scheduled against Russia in early April. It was announced on Wednesday that Portland Thorns midfielder Lindsey Horan has been ruled out of the upcoming training camp and matches with a hip flexor strain. She is the second USWNT member to pull out after Morgan Brian withdrew due to a knee injury.
USWNT head coach Jill Ellis has called in 17-year-old Jaelin Howell to replace Horan. Howell is currently with the US U-23 Women's national team taking part in the 2017 Portland Invitational. She will miss the U23s third game against the Chicago Red Stars on April 1 to join the senior team in Texas on Thursday. She did play 72 minutes against the Houston Dash on March 26 in their 2-1 defeat.
Howell's first senior team call-up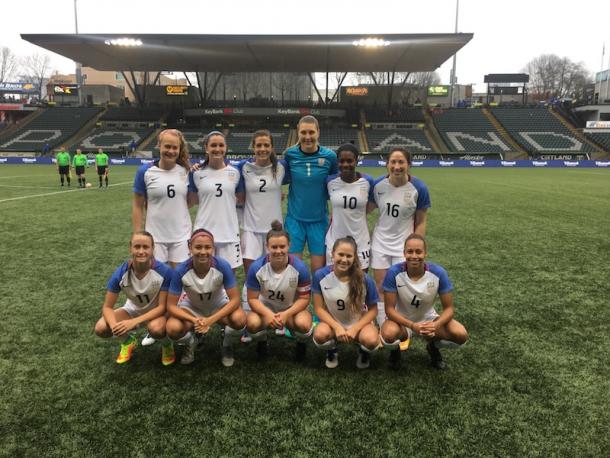 This is Howell's first call-up with the senior team. She has extensive experience with the youth national teams. She stated in center midfield for the US during the 2016 FIFA U17 Women's World Cup in Jordan last fall.
With the U17 squad, Howell played in 16 matches with 14 of them being starts. She logged 1,189 minutes and scored two goals while assisting on two others. She was also with the U20s in La Manga as the US U20's is in a new cycle trying to qualify for the 2018 FIFA U-20 World Cup in France.
Horan is coming off her best year with the USWNT
Horan has been with the senior team since 2013 and has made 33 appearances and has scored three goals. Last year, she made 24 appearances with 14 of those being starts. She scored two goals and assisted on five others -- her best year with the senior team -- while logging 1,195 minutes. She will remain in Portland for her rehabilitation and try to get ready for the NWSL season which begins on April 15.
The Thorns will continue their preseason tournament on Wednesday as they take on the U23s in their second game of the tournament.