 A year and a half into his reign as Mexican head coach Juan Carlos Osorio has an overall record of 16 wins, 3 draws, and 1 defeat. Osorio has tried putting his stamp on the team by bringing in his idea's that brought him success with San Paulo in Brazil and with Atletico Nacional in Colombia. One of those stamps is the idea of rotating players and not repeating the same starting eleven from game to game.
So far... mostly so good
Osorio has stuck to his guns so much that he has yet to repeat a starting eleven in any of his 20 games in charge of Mexico. The one defeat was the embarrassing loss to Chile in last year's Copa America quarterfinals match. Many defectors of Osorio put the 7-0 defeat in part because of Osorio's tinkering and rotating players. Pointing to the possibility that the players didn't know each other's tendencies enough. In contrast, Chile was a well-oiled machine with each player knowing his role and what was expected from him.
While that defeat has been the only one under Osorio, Mexico has not always dazzled under Osorio. While the team has lacked some glitz and glamor under Osorio, Mexico has been gritty in their ability to grind out results including away wins in Honduras, El Salvador, Canada, USA, and Trinidad and Tobago. After four games in the final round of qualifying Mexico has 10 points out of a possible 12 and sit atop of the CONCACAF Hex. Four years ago Mexico finished with 11 points out of their 10 qualifying games, just to put things into perspective.
The dog days of summer
With summer rolling around and Mexico set to play in two tournaments play WCQ matches, Osorio will once again be under the microscope as a slew of games will put his rotation policy to the test once again. Even though Mexico will play in two tournaments, the Gold Cup in July will be strictly made up of Liga MX players. June's World Cup Qualifiers and Confederations Cup team will be played with the same roster and including two friendly matches, will have this roster of players play a total of either 7 games in less than a month, or 9 games in a month and a few days. Giving Osorio the perfect opportunity to show that his rotation policy is right for this team.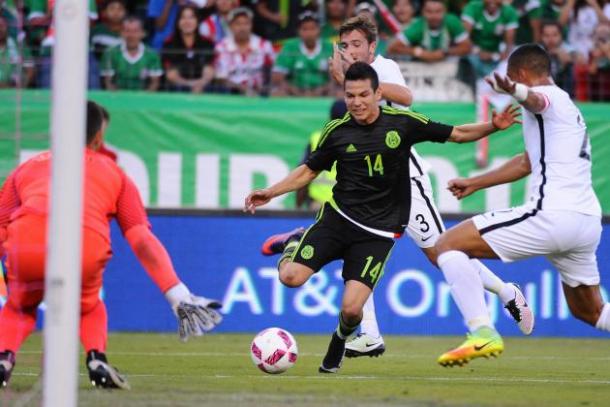 One of the challenges Mexico will have in the months of late May/June is not only a number of games that will be played but the travel as well. At the very least, the team will travel a total of about 14,202 miles, traveling from Los Angeles to East Rutherford, down to Mexico City, across the Atlantic to Kazan Russia, down to Sochi, and back to Kazan. If Mexico were to advance out of their Confederations Cup group, the distance goes from anywhere between 14947 miles to 16337 miles, depending on results.
Anyway you put it, that's a lot to put on a player's body. Add the fact that Mexico's best players are now coming off grueling European seasons, Osorio's liking of rotating players game in and game out can be a way to keep the roster fresh. Besides the friendlies, every game is important to El Tri, their two WCQ matches will be at home and against two of their most hated rivals in Honduras and the USA. Wins in both of their matches will help keep the hyenas off Osorio before heading off to Russia, while also essentially locking up Mexico's World Cup berth (Since CONCACAF have had the Hex in the final round, the third and last automatic berth has had an average of 15.6 points earned over the last five cycles).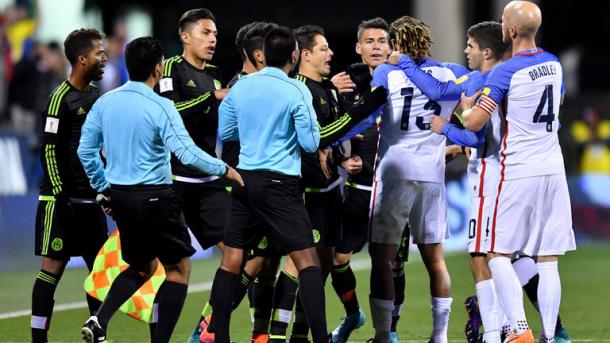 After their match against the US, Mexico will have a week to travel to Russia and prepare for their match against Portugal. Mexico's biggest test since their defeat to Chile last summer and where the FMF higher ups, pundits, and fans alike will match with a close eye to see how much Osorio changes from game to game.
With a tight schedule in the month June that includes a large amount of travel, Osorio has a perfect platform to show how his soccer philosophy has transferred and has grown with Mexico after being with the group of players a year more. If disaster strikes again like against Chile, what he and the team have been working so hard to try and put behind them could come crawling back and Osorio's job could well again be put on the chopping block.