Juan Carlos Osorio has named a preliminary 32 man roster for Mexico for their friendlies against Croatia and Ireland before facing Honduras and the United States in World Cup Qualifying. A large number of players selected allows Osorio to be flexible with his player selection which is something Osorio is a fan of.
J.C. Osorio lays out the plan for El Tri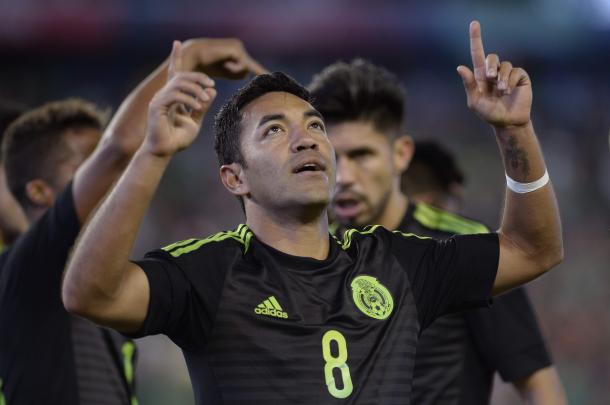 The main reason for a large number of players is because not all the European players will arrive for the two friendlies and Giovani Dos Santos also won't join the team until the World Cup Qualifiers, meaning more bodies will be needed for the friendlies. Juan Carlos Osorio laid out the plan for Mexico and their busy summer with this larger roster playing the two friendlies against Croatia and Ireland. From there Osorio will choose his roster for the World Cup Qualifiers and Confederations Cup while also announcing the 23 man team that will play for Mexico in the Gold Cup the following month.
The roster has little surprises with Osorio calling up all his European-based players with most likely all of them making the Confederations Cup roster unless any of them get injured. Juan Carlos Osorio has mentioned in the past that the Gold Cup will be made up of Liga MX players so it's safe to assume the players who will be cut from the Confederations Cup roster will the first names on the Gold Cup roster.
Full Roster
Goalkeepers:
Guillermo Ochoa (Granada)
Jesus Corona (Cruz Azul)
Alfredo Talavera (Toluca)

Defenders:
Diego Reyes (Espanyol)
Nestor Araujo (Santos Laguna)
Carlos Salcedo (Fiorentina)
Rafa Marquez (Atlas)
Hector Moreno (PSV)
Oswaldo Alanis (Chivas)
Luis Reyes (Atlas)
Raul Lopez (Pachuca)

Midfielders:
Jesus Molina (Monterrey)
Jesus Duenas (Tigres)
Miguel Layun (Porto)
Jorge Hernandez (Pachuca)
Andres Guardado (PSV)
Jonathan dos Santos (Villarreal)
Erick Gutierrez (Pachuca)
Héctor Herrera (Porto)
Orbelin Pineda (Chivas)
Elias Hernandez (Leon)
Forwards:
Marco Fabian (Eintracht Frankfurt)
Giovani dos Santos (LA Galaxy)
Javier Hernandez (Bayer Leverkusen)
Raul Jimenez (Benfica)
Oribe Peralta (Club America)
Jesus Corona (Porto)
Javier Aquino (Tigres)
Jesus Gallardo (Pumas)
Carlos Vela (Real Sociedad)
Hirving Lozano (Pachuca)
Jurgen Damm (Tigres)