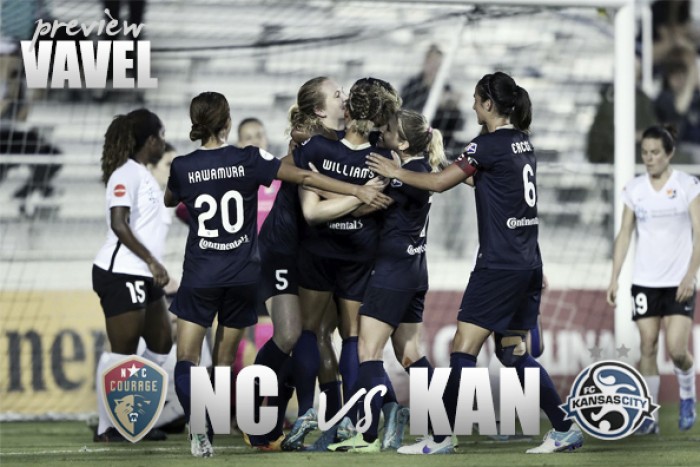 Two powerhouses collide in Week 8 of the 2017 National Women's Soccer League. First place North Carolina Courage play host to sixth place FC Kansas City, and although a few teams stand in Kansas City's way, they are very well on their way to climbing back up the table.
Courage looking to bounce back
After losing 3-2 against the Chicago Red Stars last weekend, the Courage returns home in hopes of keeping their number one position. However, due to the U-23 Nordic Open Tournament, they will be missing rookie Ashley Hatch. In addition, an injury to Japanese defender Yuri Kawamura last weekend leaves her possibly out of play this weekend. Despite missing these players, the Courage will still look to be strong at home.
They must look at keeping Jess McDonald at forward. Although her pace is at times is good in the back, she is most helpful to the Courage at a threat on the front line with forward Lynn Williams. With Kansas City, it's important that they find the back of the net first and maintain the lead throughout the match. Being able to penetrate Kansas City's lines quickly and efficiently will be key for the Courage, and being able to get one past goalkeeper Nicole Barnhart.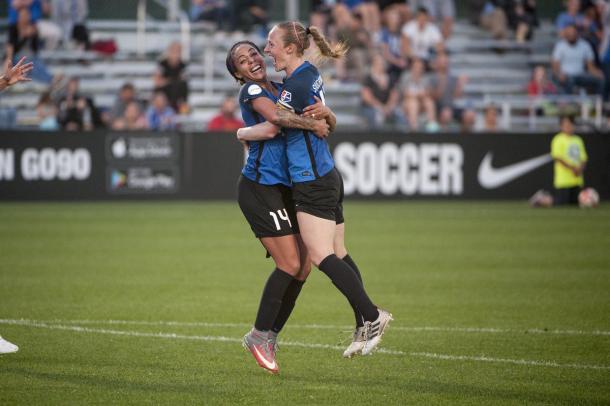 Kansas City looks to keep building
The FC Kansas City of late is becoming to look like the FC Kansas City that won back-to-back championships. They're not there yet, but it's already a massive improvement from how they did last season. They are coming off their second consecutive win against the Washington Spirit. However, this week they will be without Alexa Newfield since she was sent off the field after two yellow cards. Newfield has been an important part of the Kansas City attack this season, and it will be interesting to see how they adapt.
Kansas City has one of the strongest backlines in the league, with Yael Averbuch and Becky Sauerbrunn anchoring it down. Rookie Christina Gibbons is usually in the back as well, but she is going to be in Sweden for the U-23 Nordic Open Tournament like Hatch. Despite missing key parts in the attack and defense, Kansas City is known to be able to adjust despite these circumstances. It will be important to be able to contain attacking threats on the Courage due to their stacked roster, and if they can do that as well as find the back of the net themselves, then they are set for a victory. With the likes of Shea Groom and Sydney Leroux on their front line, the Blues are just as threatening as the Courage's duo up top.
The North Carolina Courage host FC Kansas City at Sahlen's Stadium in WakeMed Soccer Park on Saturday. Kickoff is at 3:30 pm Eastern Time and will be broadcasted on Lifetime.