Three games and seven points for Mexico has been good enough for El Tri to top group C. They now face an interesting match up against the hard hitting Honduran team in the Gold Cup Quarterfinals.
Mexico lacking consistency
Even though Mexico topped group C with two wins and a draw, which compared to the 2015 Gold Cup which saw Mexico finish second in their group with one win and two draws, this El Tri has lacked the ability to dominate games for long periods of time.
Against El Salvador, after Mexico quickly got off to an early lead, it only took a few minutes for them to lose the lead and allow the plucky El Salvador to draw the game even.
Against Jamaica, a deep and compact Reggie Boyz made life difficult for Mexico and allowed El Tri only two shots on goal, a low in the Juan Carlos Osorio era. The team lacked any creative ideas to break down a Jamaican team that had no problem not having the ball. The game ended in a very dull and disappointing 0-0 draw.
Lastly, against the small island nation of Curacao, the player of the match was goalkeeper Jesus Corona who had to pull off a string of saves in the second half that allowed Mexico to keep their 1-0 lead until a late goal gave them a 2-0 win.
El Tri players making the most of their opportunities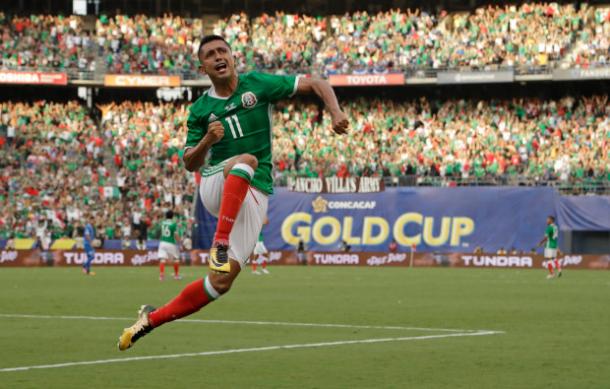 While Mexico has lacked the overall quality, some Mexican players are making a name for themselves. Elias Hernandez has been Mexico's best player with his creativity and ruthless attacking down the Mexico right side and Jesus Corona has shown why he continues to be in the mix with the main Mexican national team. Of the youngsters, Orbelin Pineda has been a great spark in an attacking midfielder role and Erick Gutierrez continues to be more and more comfortable as the midfielder which connects the defense with the attack. These are two players who look destined to be part of Mexico's national team for years to come.
It's also noticeable that Gutierrez captained Mexico in their last group game even though veteran Corona, who has captained Mexico throughout the years from time to time, was also in the starting lineup. At 22, Gutierrez is already the captain for Concacaf Champions League winners Pachuca in Liga MX, and captained youth World Cup Mexico squads in the past, Gutierrez has shown a natural leadership skill that few in the Mexican game have.
Group Stage awaits El Tri and other big teams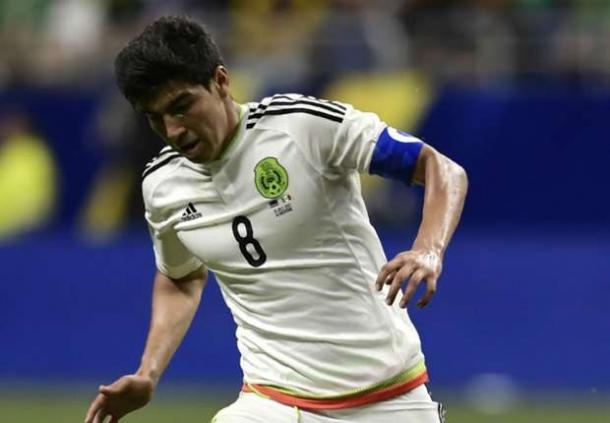 Even though Mexico has not played well so far this tournament, the other big teams in the tournament have been equally disappointing in terms of quality. The USA only just avoided a mouth watering quarterfinals matchup against Costa Rica by a goal in the goal difference department against Panama. Costa Rica for their part, have the squad closes to their first team in the group stage has also lacked the ability to put their stamp on this tournament.
Because of their strong showing so far in World Cup Qualifying and how close this team is to Los Ticos first team, they might be the most disappointing of the big teams in the tournament. Mexico, USA, and Costa Rica are still the best teams in the tournament and avoided each other in the quarterfinals, but they're all at risk to being bounced out early if none of them improve from their group stage performances.
Mexico in their quarterfinals matchup faces a team they know all too well in Honduras. Under Osorio, Mexico has already faced Honduras three times with two wins and a draw for El Tri. Still, each game is a physical and at times ruthless encounters with tackles flying from every which way as Honduras like to slow the game down and now allow Mexico to try and install their possession based offense. Expect the same on Thursday when these two nations meet as Mexico continue to battle their way through a lackluster Gold Cup so far.