The Houston Dash announced today they have signed midfielder Kelly Conheeney as a discovery player. The terms of the deal were not disclosed due to league and team policy.
Conheeney is no stranger to the National Women's Soccer League. She was originally with Sky Blue FC, starting with them in 2016. She scored the game-winning goal in Sky Blue's opening game of the 2016 season. The midfielder returned for the 2017 Sky Blue FC roster, but was waived in April by the east coast club. She scored one goal in a total of 13 appearances for Sky Blue between 2016 and 2017.
The Virginia Tech player scored 26 goals and earned 21 assists over the span of 68 matches of her collegiate career. After a suffering from a concussion in 2012, the midfielder was sidelined for three years before being able to begin her professional career with Sky Blue FC.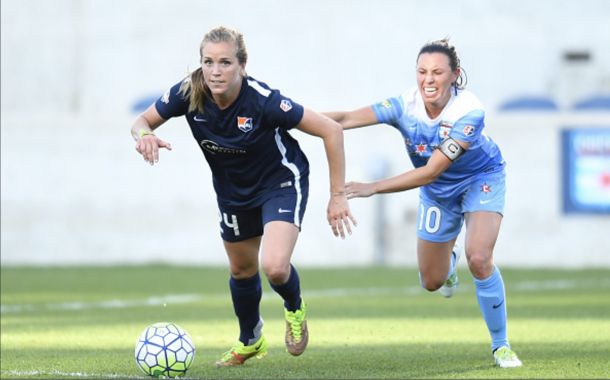 The Dash are an injured squad, with the likes of Carli Lloyd, Morgan Brian, and Kealia Ohai all out. Lloyd suffered an ankle sprain last weekend, Brian is struggling with a groin injury, and Ohai tore her ACL earlier this season.
The 26-year-old midfielder joins the Houston Dash in their two road games this weekend against the Boston Breakers tonight and then travel across the country to face Portland Thorns on Saturday evening. Games will be streamed on go90 and the NWSL website.
The Houston Dash currently sit in the middle of the table with 20 points. They are only four points away from the last playoff spot and look to continue their campaign to the 2017 NWSL postseason.