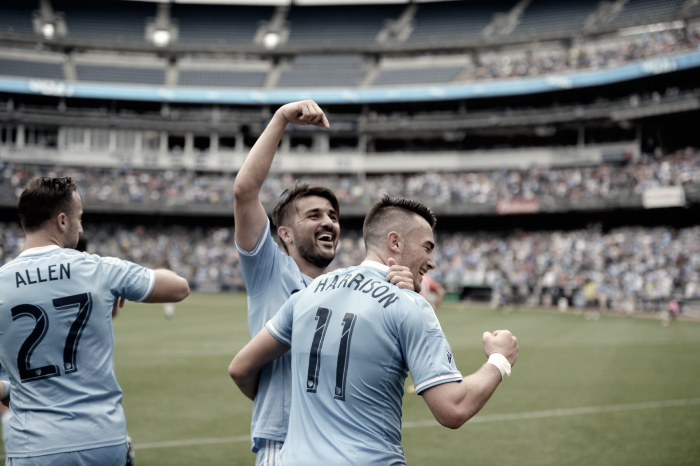 Jack Harrison of New York City FC will be participating in international duty for the first time in his career as he has earned a call-up to England'S U21 squad ahead of U21 Euro qualifiers. The young Englishman has always wanted to play for the nation that he grew up in and he has earned the opportunity.
The video below shows just a taste of what Jack can do.
This season
After becoming friends with Andrea Pirlo, David Villa and England legend Frank Lampard in his rookie campaign last year, Jack has followed up a very impressive rookie season with an even better sophomore season being coached by Patrick Vieira.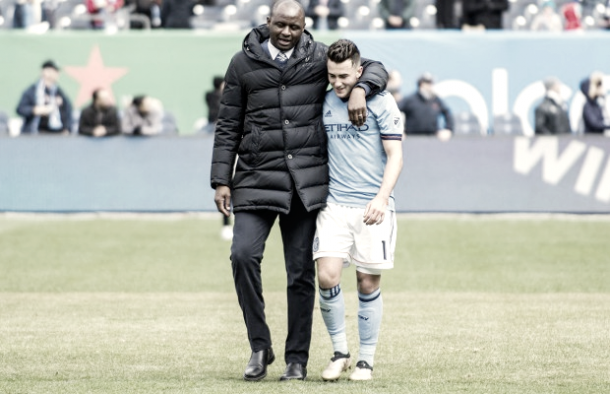 After grabbing four goals and seven assists in just 17 starts in his rookie season (he missed a large chunk of the season through injury) he followed that up with a decade of goals in 2017 and added six assists. The absence of David Villa in the latter stages of the season also allowed for Patrick Vieira to give Jack, who is usually found out on the flanks, a chance to prove himself in the middle of a front three.
Jack's game has developed quite a bit since his arrival to NYCFC and he'll hope the progression doesn't stop anytime soon.
His path
Jack Harrison's path to becoming an England international was not easy, in fact, it was a road not usually taken by young Englishman. At 14-years-old, Jack and his mother, Debbie Harrison, decided it was best for Jack to leave Manchester United's academy and move to America. A bold move that turned out to be an incredible decision from the duo. Upon his arrival to America, he was in enrolled in Berkshire School, a private boarding school in the state of Massachusetts.
Debbie gave him an option, if he did not like in America, he could return to England and the two would find another path. Fortunately for them, Jack loved the path he was on and stuck with it all the into college where he attended Wake Forest University.
Jack was so impressive in his freshman season at the school that he declared for the 2016 MLS SuperDraft. Jack was selected by the Chicago Fire as the first overall pick, but Patrick Vieira and NYCFC would not let him go to Chicago. Minutes after Chicago's pick, Jack Harrison was traded to NYCFC where he would learn from England legend Frank Lampard. With Frank and Jack both missing the early stages of the season with injuries, they became good friends.
A year later, earlier in the 2017 MLS season, Frank Lampard told MLSsoccer.com "I speak to Jack all the time, I think there are a lot of big things to come from Jack. I like him, he's a great lad, great ability."
Frank saw the England call upcoming as he later told MLSsoccer.com "I think he will do it of his own accord. I don't think he needs me to tell anyone, I think everyone [at the FA] knows that he's there... so it will happen naturally."
These are big compliments from somebody as successful as Frank Lampard. However, Frank is not the only legend of the game to compliment Jack. 2016 MLS MVP David Villa, who calls Jack "Golden Boy," told GOAL.com "When Jack Harrison has the ball at his feet, you get the sensation something is going to happen."
Jack has received praise from world class players, but with the call-up to England's U21 side, his career is just getting started. Maybe the road less traveled is the best road after all.