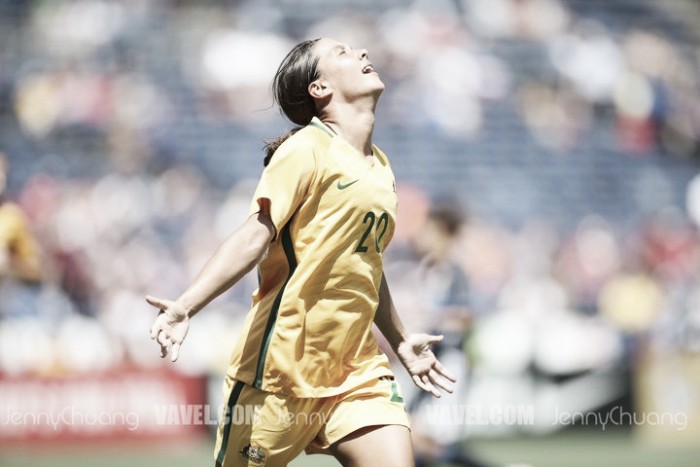 Women's Health in Australia has named forward Sam Kerr as the Women's Health Sportswoman of the Year for 2017.
The Sky Blue FC and Australian veteran has accomplished quite a bit at only 24-years-old. Her 2017 campaign has been one of the records books indeed, making statements on both the international and club levels. Australia's the ABC has described her as "Australia's best footballer." Earlier this year, Kerr was awarded the Julie Dolan medal and earned herself the title of best player of Australia's Westfield W-League with her club Perth Glory. She is also the first ever male or female Australian soccer player to be nominated for the FIFA Cup.
In NWSL play, the Australian international scored 17 goals in 22 appearances for her club despite not scoring her first goal of the season until May 13, five matches into the season. Her highlights include three multiple-goal matches to help Sky Blue make miraculous come backs. Kerr scored a brace, a hat-trick, and an incredible four-goal game to help her team take three points from the Seattle Reign. She is the first player in the NWSL to score two hat tricks in a single season. Kerr became the all-time leading goal-scorer in the NWSL with 43 career goals from her time in the league.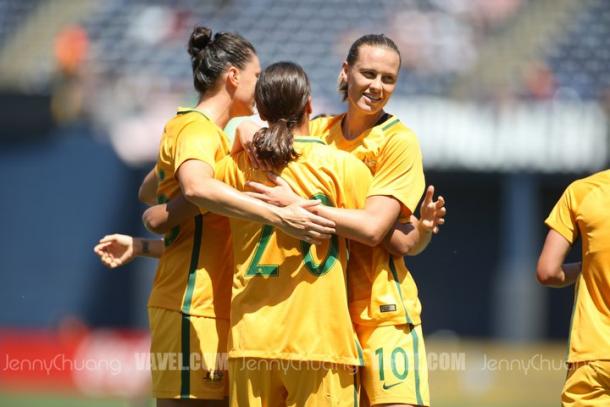 Kerr led Australia to their first-ever defeat over the United States back in March during the Tournament of Nations, and then went on to help the Matildas to take the title for the tournament. It was the team's first major tournament win in seven years, and Kerr scored five goals in three games to do so.
With the NWSL season over, Kerr has returned to Australia to compete in another W-League season with Perth Glory, hoepfully leading them to another Grand Final the upcoming 2017-2017 season. The W-League's 11th season kicks off on October 27.