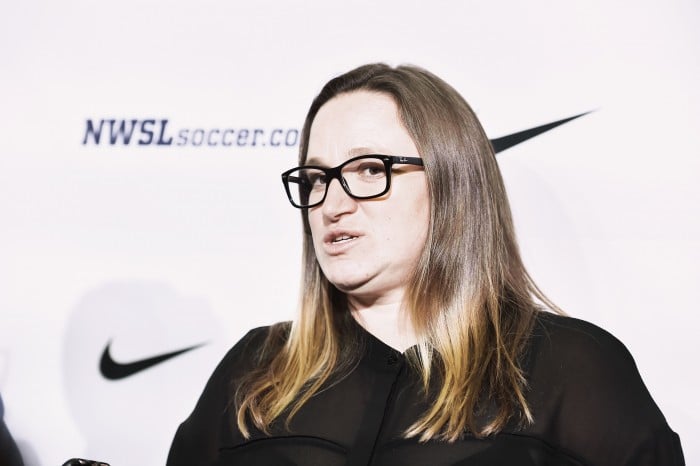 The National Women's Soccer League was already shaping up to be intriguing in 2018 but today's news just ramped up the intrigue even more. Laura Harvey has been named as the head coach for the inaugral Real Salt Lake team which is set to start it's history in the NWSL next year.
There had been rumours about this appointment even though Harvey had seemingly left Seattle Reign FC for a position with U.S. Soccer and Vladko Andonovski had taken her place in Seattle, but it's now official, Laura Harvey will be at the helm for another NWSL team.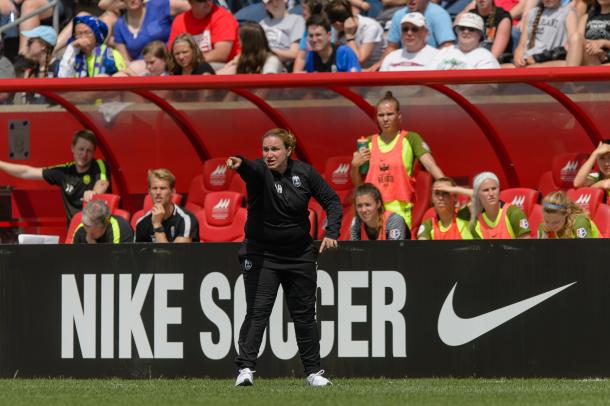 Harvey was the top candidate for RSL
Based on the statements by Craig Waibel, the GM of RSL, on their website Laura Harvey was their first choice from the minute they decided to enter a team into the NWSL. Waibel felt that Harvey's "record of excellence" made her the "top candidate" for the team. Waibel went on to say that Harvey matched the club's culture and that her style of play would align with what the administration want their team to be like next year.
Owner Dell Loy Hansen also offered his thoughts on Harvey's appointment. Hansen reiterated RSL's goal to "build the very best women's sports organization in America" and that based on advice from various people, Harvey was the best available. Hansen said that the infrastructure around the club and the development they aim to create matches up with what Harvey envisions and that this would help RSL as they aim to "empower and advance the women's game "all to "build a better Utah."
Laura Harvey also offered a few thoughts on her appointment as well. After visiting with the ownership of RSL and seeing how they looked to advance the club, Harvey felt that it was "impossible not to get excited about what RSL looks to do for women's soccer." Harvey went to say that she felt everything was in place at RSL for her to "continue to develop as a coach" and also "make a huge stamp on women's soccer not just in Utah but nationwide."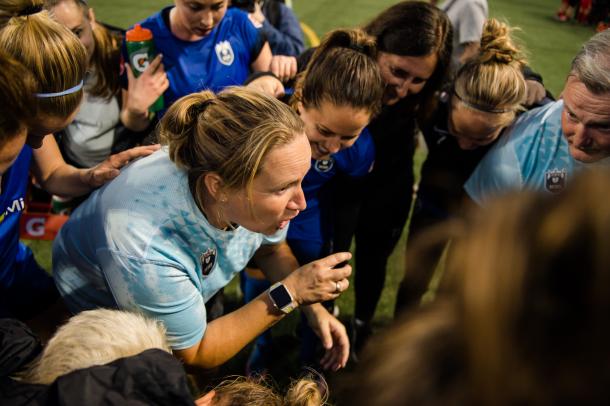 Harvey has been one of the NWSL's best coaches
Harvey's qualities are now well-known by those who have followed the NWSL since it's inception. After a disastrous first season with Seattle, which saw the Reign finish in seventh overall, Harvey then made drastic changes in 2014 which then saw the team go onto two consecutive NWSL Championship finals after winning the NWSL Shield in 2014 and 2015. Andonovski bested her in both finals but what Harvey had done to the Reign had not gone unnoticed and it seems as though the new Utah-based side will want her to do the same as she did in the Pacific North-West.
Although 2016 and 2017 saw Seattle finish outside of the playoffs, the Reign are still one of the best teams in the league due to Harvey's coaching and her ability to inquire international players that make a difference such as Kim Little and Jess Fishlock. Harvey also managed to engrain a culture at Seattle that saw them lead the league in goals scored in 2014 and 2015 and also be one of the meanest defenses in the NWSL as well. Her tactics have been exposed over the last two seasons but there is no doubt that even with a win percentage of 46%, Harvey's second best league record of 51-33-26 make her a great appointment by the Real Salt Lake administration.