 Mexico now knows their World Cup faith and they will start the tournament off with the greatest challenge, defending World Cup champions Germany in their opening match. Rounding out the group is Asian giants South Korea and the big brutes of Sweden. This is not the Group of Death, but Mexico must bring their best every match if they hope to make it out of group play for their 7th straight World Cup.
Die Meister await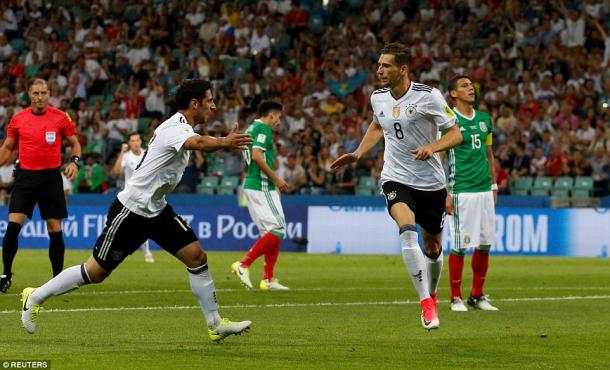 Mexico will be challenged straight kick off as Germany will await them in the opening match of Group F. The team everyone was hoping to avoid, Germany has everything it takes to repeat as World Champions and it will be a big ask for Mexico to get a result. Last summer Mexico faced a "B" team Germany in the semifinals of the Confederations Cup and were outclassed 4-1. There were times in the match where Mexico was able to dictate the pace and create some half chances, but far too often lazy passes and mistakes led to the Germans pouncing on Mexico.
Not all hope should be lost for Mexico in hopes of getting a result, El Tri played very well in their last two matches against high-level teams which included a 3-3 draw against Belgium and a 1-0 win against Poland. Only friendlies, Mexico still showed a vast improvement and the type of grit that can give fans hope of them repeating such performances against Germany. Germany themselves are prone to build into the tournament instead of clicking on full cylinder out of the gates. In the 2014 World Cup Germany drew Ghana in the group stage, same happened in Euros 2016 against Poland, and against Chile in 2017 Confederations Cup.
Must win vs South Korea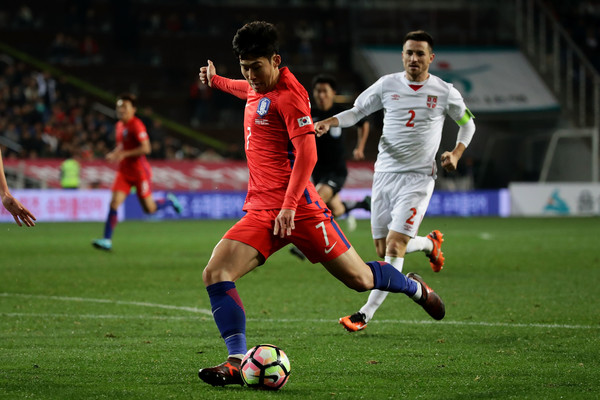 Regardless of the result against Germany, Mexico will need a win against a tricky South Korea team. Mexico was able to avoid tougher teams in Pot 4 such as Nigeria, Serbia, and Japan, but South Korea will possess a challenge and ask for Mexico to play up to their protentional. This is a matchup where Mexico should expect to get a win, even if South Korea offer a challenge with their discipline and organization. Plain and simple, this won't be an easy match, but under Juan Carlos Osorio, Mexico has done an excellent job of beating teams they should beat.
The giant Giant Killers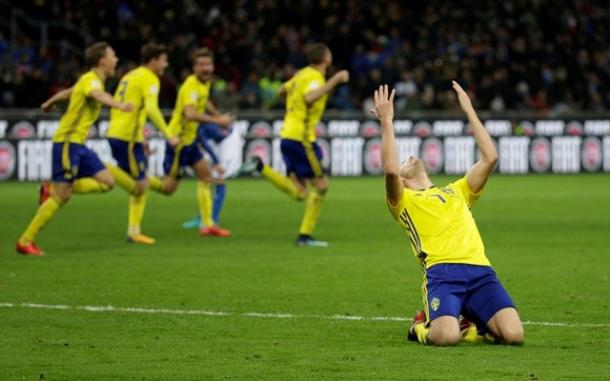 Rounding out group play for Mexico will be a battle against Sweden. The third strongest team in Pot 3, the contrast in styles is one of the more fascinating aspects of this clash. There's also the strong possibility that this match could determine which team joins Germany in reaching the knockout round (see Mexico vs Croatia in 2014 World Cup as something similar).
On their way to Russia they finished ahead of 2014 World Cup semifinalist Holland, and in the playoffs, knocked off Italy, holding the Italians scoreless over the two legs. Lacking the explosive talent that Mexico might possess, Sweden makes up for it with a clear team idea of what they want to do and have no problem absorbing pressure for large periods of time. Their size will also frustrate Mexico, especially on set pieces as their size will be Mexico's biggest worry.
This group is no tougher than Mexico's group in 2014 where Mexico faced host Brazil, Cameroon, and the talented Croatia. Just like in 2014, it will take a united team effort to get out of the tough group. This Mexico team have shown in recent months that they can take on and challenge some of the best teams in the world, which will be needed come this summer.