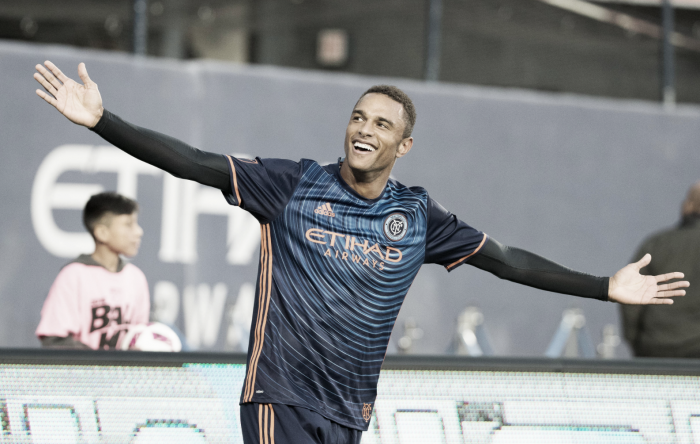 New York City FC has agreed to a deal with Sporting Kansas City that would send Khiry Shelton to SKC, and Saad Abdul-Salaam to The Big Apple. Both players have taken similar career paths following the 2015 MLS SuperDraft where Khiry Shelton was selected second overall and Abdul-Salaam just ten picks later.
Khiry Shelton
The 24-year-old forward made 17 appearances in his rookie season with NYCFC in 2015 where he bagged one goal and one assist. However, in 2016, he had his best MLS season to date. The former USA U-23 player bagged four goals and assisted his teammates an impressive nine times over the course of the season in 13 starts.
Khiry's 2017 was not quite as successful as his 2016 campaign as the signing of Rodney Wallace paired with the draft pick of Jonathan Lewis only meant more competition for Khiry. Shelton made 15 appearances, seven less than the season prior, and just three starts. Those 15 appearances added up to just one goal and zero assists. Shelton has all the tools to become a top MLS player, but maybe NYCFC wasn't the right location for him. Shelton's move to Sporting KC might be exactly what he needed.
Saad Abdul-Salaam
Similar to Khiry Shelton, Abdul-Salaam had a pretty good rookie season starting in ten of his 22 appearances. The fullback managed to grab his first MLS assist as well. Even more similarly to Khiry, Saad Abdul-Salaam had his best season to date in 2016. The 26-year-old started 26 times and made 30 total appearances. Saad was named 2016 Sporting Kansas City Defender of the Year.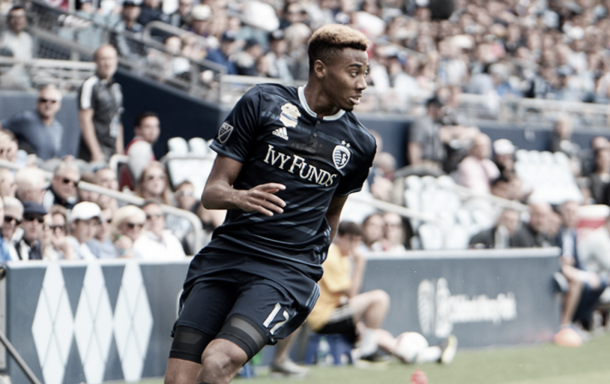 This may not surprise you, but just like Khiry, Abdul-Salaam's 2017 did not live up to his 2016 numbers. The defender made ten starts, which is 16 less than the season prior, and played in just twelve games. Despite less on-field minutes, Abdul-Salaam still managed to grab his first MLS goal from fullback. However, a change of scenery may be just what Saad needs after falling in the depth charts.
2018
With Sporting KC losing multiple forwards recently (Latif Blessing selected by Los Angeles Football Club in the Expansion Draft) Khiry Shelton may have found a place that can give him more minutes. As mentioned earlier, the heavily contested wing position is what forced Khiry into less playing time, not a lack of ability.
As for Saad Abdul-Salaam, NYCFC just announced the signing of 26-year-old fullback Anton Tinnerholm. Anton recently won the 2017 Allsvenskan Defender of the Year award in Sweden. Saad will have to try to prove himself in preseason, and when Tinnerholm is on international duty with Sweden if he wants to put out 2016esque numbers again.