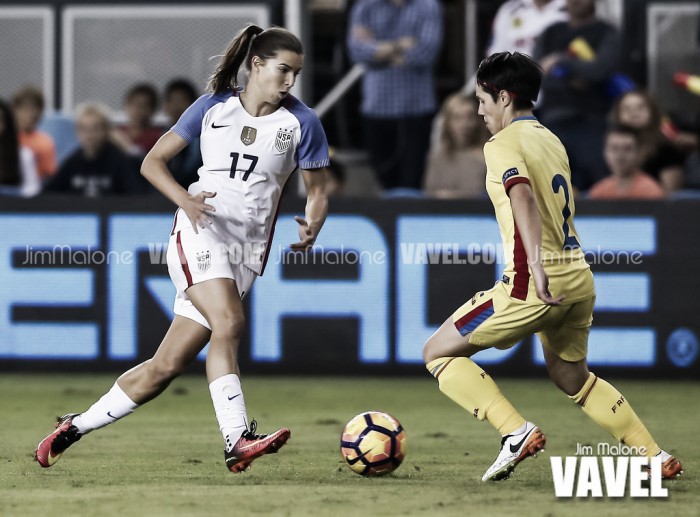 USWNT midfielder Tobin Heath underwent minor ankle surgery the morning of January 4th in Los Angeles. The procedure leaves her out of participating in January camp in any fashion. Heath has been sidelined with injury for the better part of the past year. She suffered a strenuous back problem for the majority of 2017. Missing the vast majority of the NWSL season, she only played in the last regular season game, the semi-final and the Championship for the Portland Thorns. Compared to the previous season's 1159 minutes, the Thorns saw her for 216 in 2017. The USWNT did not see her again after the three SheBelieves Cup games. An initial ankle injury happened during the NWSL final on October 14th between the Thorns and Carolina Courage. After an interesting tackle sequence with Carolina's Lynn Williams, Heath appeared to be in pain and caused a four minute delay, but she continued to play until the final whistle. The USWNT had four games after the NWSL final, which Heath was not apart of due to this ankle issue.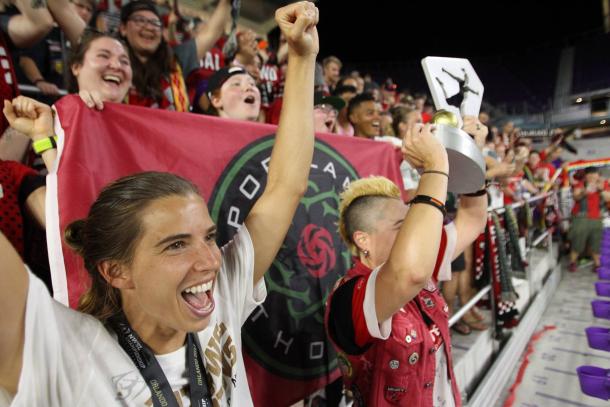 "It's been bothering me for a while now and we tried to rehab, but I wasn't progressing so it was time to address it surgically." - Tobin Heath (US Soccer)
Heath is believed to be an integral part of any team, so it's important she fully recovers especially with World Cup qualifiers at the end of the year. With the 8-12 week recovery time, she could miss the SheBelieves Cup this year and the NWSL preseason.
US Soccer says the surgery was a simple clean-up to remove bone growth from her right ankle. It is unclear how the WNT will move forward with replacing Heath's presence with Rose Lavelle and Samantha Mewis also recovering from injuries. Lavelle will be doing some training and rehab during this camp.