 The Houston Dash have added another member to their coaching staff. Veteran coach Lisa Cole has been named assistant coach to Vera Pauw. Cole will immediately start serving as Pauw's right hand as they prepare for the 2018 NWSL College Draft - just two weeks away.
Cole isn't new to the NWSL; she was previously head coach of the Boston Breakers during their WPSL Elite days back in 2012. She led the team to a regular-season title that season and returned again in 2013 when the Breakers made their NWSL debut. However, she parted ways with the club with four regular season games remaining.
"I am delighted to have found an experienced female coach with an extensive network in America," Pauw said in the Houston Dash's press release. "I know that many coaches bring their own assistants, but so far I have always chosen to work with a local assistant. An assistant should fill the gaps that a coach brings with her or him; only then can an assistant truly add value to the team. Lisa is an expert in college soccer and knows the NWSL really well. She will bring a lot to our team beginning with the draft."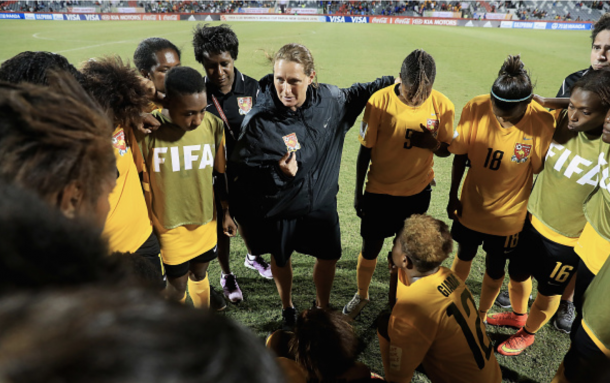 The veteran comes back to the NWSL after spending two years of coaching the Papua New Guinea U-20 Women's National Team. She brings more than 20 years of experience to Houston, having coached elite youth, college and professional clubs in her past.
"I am thrilled to join Vera in Houston. It's an opportunity I couldn't pass up," Cole expressed. "To be able to work with a coach at her level is very exciting. I am also looking forward to being back in the league and on the field with professionals every day in an organization that is committed to growing the game."
The Houston Dash prepare for their 2018 campaign first by taking part in the 2018 NWSL College Draft. The Dash have six picks in total, including the no. 3 overall pick in the first round.