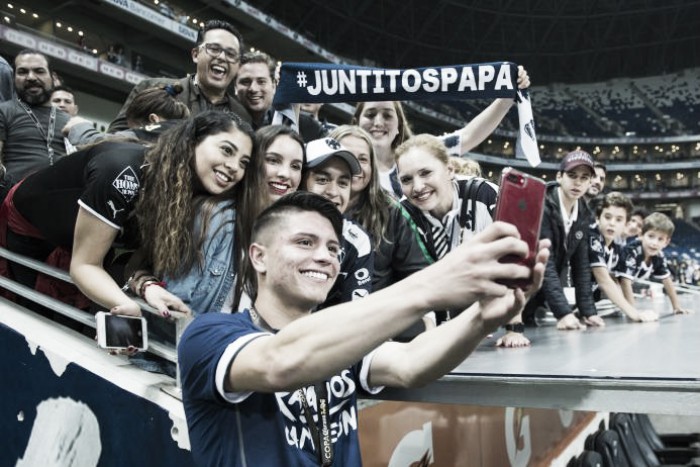 The same day that the U.S. soccer announced their January camp roster, reports coming from Univision and confirmed by ESPN have indicated that California born Mexican-American Jonathan Gonzalez will make the switch from the USA to Mexico.
Gonzalez will most likely make his debut later this month when Mexico face Bosnia and Herzegovina in San Antonio. Before the switch, it seemed that Gonzalez was fully committed to the United States after representing the Stars and Stripes at the U-16, U-18, and U-20 level. Gonzalez had an amazing Liga MX Apertura season, in which he established himself as a regular starter the talent full Monterrey, and helping them to a Liga MX finals appearance and a Copa MX title.
After the US failed to qualify for the World Cup, a November friendly against Portugal didn't see the Gonzalez make the senior squad, in a team full of uncapped and young prospects. According to Gonzalez, US soccer higher-ups failed to communicate with him altogether about the friendly, which opened to door for Mexico to begin their pursuit.
A few weeks of heavy recruiting, which included Mexican Federation higher-ups traveling to California to speak with Gonzalez, and a phone call with head coach Juan Carlos Osorio turned out to be enough to sway Gonzalez to make the one time which from the US to Mexico. With a potential World Cup roster in play and a Mexico team that lacks a defensive midfielder, a perfect storm has seemed to lead to Mexico grabbing a young talented player from under the nose of their biggest rivals.
U.S. Soccer blunder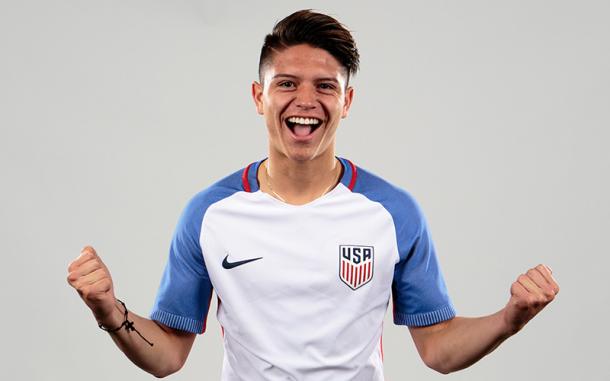 All blame should be pointed to the United States in their inability to keep Gonzalez from having a change of heart. No one player will change the fortunes of either team as both can point to strong youth prospects in the years to come. Gonzalez was open in mentioning that the US never contacted him at all in regard to the Portugal friendly as if the US assumed that they had Gonzalez locked up regardless of the situation.
With a federation in flux, what this situation highlights for the US Soccer is another example in which their lack of care or arrogance to the Mexican-American soccer player has been brought to light once again. Once again, the Mexican Federation, for all their faults, were right there waiting for when US Soccer did drop the ball with Gonzalez. In a never-ending turf war for dual citizen players, Mexico won this round.