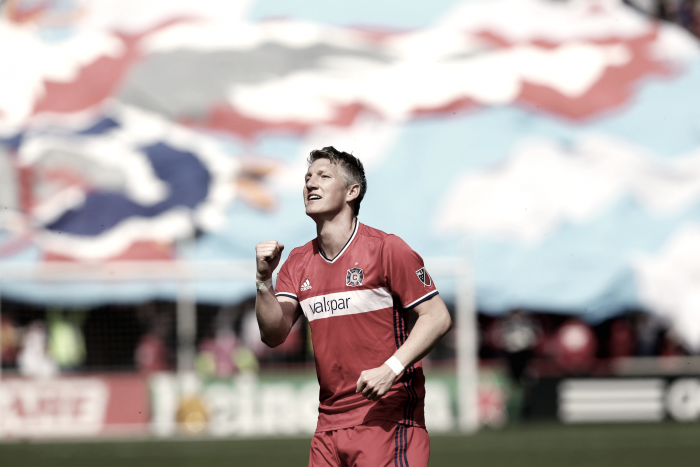 On Wednesday night, the Chicago Fire announced that Bastian Schweinsteiger would be staying with the club for at least one more season.
The German midfielder played a large role in the Fire's success last season after years of poor play. Most of the world knows about Bastian's success prior to coming to MLS and his achievements speak for themselves.
2017
After only making the playoffs once in the seven years prior to his arrival and missing out for four consecutive years Schweinsteiger was tasked with helping return Chicago to the playoffs.
However, Schweinsteiger has more help than previous Chicago sides. Prior to the season, the Fire acquired Dax McCarty from the New York Red Bulls. To go along with Schweinsteiger's new midfield partner the Chicago Fire added eventual Golden Boot winner Nemanja Nikolic. David Accam stayed with the club and added 22 direct goal contributions.
Bastian Schweinsteiger joined the club following the start of the season but still managed to grab three goals and six assists from midfield despite missing time through injury.
Bastian scored on his debut in an eventual 2-2 draw with the Montreal Impact. It didn't take long for him to grab his first assist as well as he assisted and scored two games later in a 3-0 win at Toyota Park.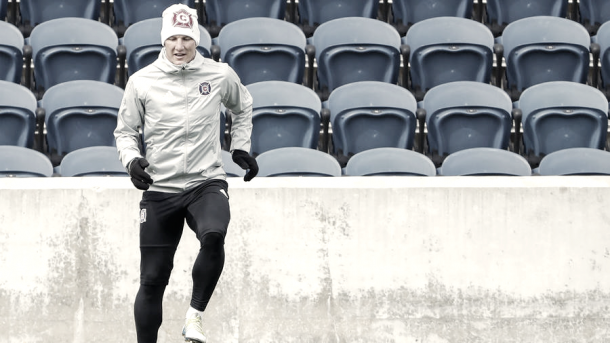 Ultimately, Schweinsteiger helped his team to the playoffs alongside his new teammates but went out disappointingly where they lost to the Red Bulls 4-0 at home. Basti only managed 25 minutes as he was recovering from an injury. The 33-year-old claims the lack of silverware is part of the reason he was motivated to return.
Quotes
Schweinsteiger said: "I am very happy to re-sign with the Chicago Fire, and to continue what we started in 2017."
The midfielder went on to say "Last year was a special moment for my career, but it felt incomplete without a trophy. But I am sure we can create another memorable season with the support of our great fans.
Bastian finished off a letter to the fans by saying "I love this city. I love this sport. And I love winning. And so, it is with great happiness that I announce my return to the Chicago Fire in 2018. I look forward to another year with my teammates, the staff and, of course, our great fans."
Quotes via Chicago-Fire.com