 In the aftermath of California born Mexican-American Jonathan Gonzalez switching from representing the U.S. to Mexico, the first reaction of the situation has been how U.S. soccer could lose out on a player who had represented the U.S. all throughout the youth levels. In just over one weeks' time, those inside U.S. soccer and those inside Mexican soccer have shown how it's possible that a player like Jonathan Gonzalez, who at 18 made Liga MX's best XI for the 2018 Apertura, could go from the US to Mexico.
By now everyone knows the story, the US failed to qualify to the World Cup in October and in a meaningless November friendly in which many young Americans who didn't take part in the embarrassment of failing to qualify for the World Cup were called in. Even though he had cracked the stacked Monterrey team, and sent Mexican international Jesus Molina to the bench, Gonzalez was not part of the team in November. Gonzalez later said that not only was he not called up, but he was never contacted at all about the plans of the US National team and his part in it. After a few meetings with the Mexican Federation, Gonzalez decided to change from the US to Mexico and El Tri landed a protentional future gem of a player.
US Soccer, foot meet mouth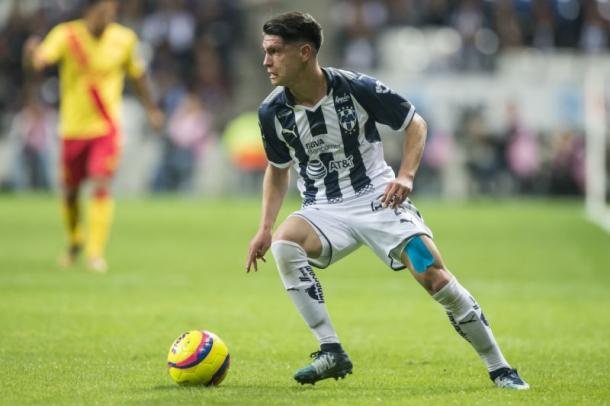 By all accounts, this situation has turned out to be an utter failure on the part of the US federation. There has been plenty of players who have had the option to play for both and who've switched from one country to the other. None may be as high profile as Gonzalez though, one for the pure talent and upside that he has shown in his short time, and for how terribly the U.S. handled the situation.
Where it seems that the US Soccer Federation has completely missed the mark, and this is where the situation goes beyond Gonzalez, is how the Mexican-American soccer player can feel when it comes to making a choice between choosing to play for a country (this obviously can apply to any Latin-American soccer player, but because of the overwhelming amount of Mexican immigrants in the USA and the proximity of the two rivals, for the sake of this article we will stick to the USNT and the FMF).
Tab Ramos, coach of the U.S. Men's U-20 national team, when asked about Gonzalez choice of playing for Mexico said, "If we have players in this country who feel Mexican and want to play for Mexico, I think they should play for Mexico. If we have players here who feel American, who want to fight for the U.S. and represent America they should play for us. It's as simple as that."
It's never that simple Tab
It's as simple as that… unfortunately for Ramos, it's not as simple as that. His comments come off as out of touch and hallow. That type of thinking completely falls off the mark and sound culturally ignorant. Gonzalez, like most Mexican-Americans who grew up in the U.S., know that it is not that simple. In the household, there's a culture of the parent's homeland, the food, language, and music among other things. Outside of the house, children are embedded into the American culture which is different than those someone will find at home. Two languages and two different sets of cultural norms that make it anything but simple. Most Mexican-Americans find it difficult to find the balance between, after all, parents sacrificed everything in the hope of giving their kids a better life. What makes children of immigrants great is the ability to pass those special aspects of their parent's birthland on to those in what is considered a melting pot of a country in the USA.
That's where Tab gets it all wrong and where it isn't so simple. While Ramos doesn't represent the whole U.S. Federation, he is a representation of them and of their youth set-up. Why would the next young talented 18 year old Mexican American feel comfortable talking to Ramos about his uncertainty since Ramos has made it clear he cannot relate (There's also the whole other topic of U.S. Federations youth set up of pay to play, which by nature systematically pushes out a large number of immigrant families. That is another wale of a topic though).
The Mexican Federation for their part seems to understand this better. Mexican higherups like Dennis te Kloese, who is the director of national teams for Mexico, along with other higher-ups like sporting director Gerardo Torrado and current head coach Juan Carlos Osorio are all fluent in English. Mexico plays at least five friendlies a year in the U.S. which helps them stay connected to those families who've moved across the border. The Mexican Federation has been able to make the Mexican-American feel like they're accepted, something the USNT and U.S. Soccer has failed to do.
At the end it was actually the 18-year-old Gonzalez, not the 51-year-old Ramos who showed the class. In a letter explaining his decision Gonzalez very eloquently expressed the feelings of many Mexican-Americans who not just in soccer, but in life struggle with the balance of being a Mexican American. Gonzalez said, "The decision I've made has been profoundly difficult. I carry both nationalities in my heart very proudly. However, it is time to make decisions and continue accomplishing my dreams, one of which is to represent Mexico."
Simple. As. That.