 On Thursday morning, Orlando City SC announced that they have traded Rafael Ramos to the Chicago Fire along with $100,000 in Targeted Allocation Money ($50,000 in each of the next two years) in exchange for the homegrown rights of former UNC midfielder Cam Lindley.
Acquiring the homegrown rights of a player is a unique exchange in MLS. Speaking of homegrowns, Cam Lindley is the second UNC player to sign a homegrown contract this week as Zach Wright beat the midfielder to it by announcing his contract with Sporting Kansas City.
More on Lindley
Cam Lindley is from Carmel, Indiana and comes from a soccer-loving family. Both of his parents were players at the collegiate level while his sister has already committed to the University of Florida.
Before heading off to experience collegiate play, Cam helped the Chicago Fire U-18 Academy team lift a national title. Heading into college, Lindley was listed as a five-star recruit by Top Drawer Soccer. Top Drawer Soccer continued to give him high praise as his seven assists in his freshman season helped him earn National Freshman of the Year. His performances also earned him ACC Freshman of the Year.
Lindley's sophomore season was even more impressive as he bagged seven goals and thirteen assists earning him even more accolades. ACC Midfielder of the Year, First Team All-ACC as well as MAC Hermann Trophy Semifinalist are all things that will be in Lindley's résumé forever.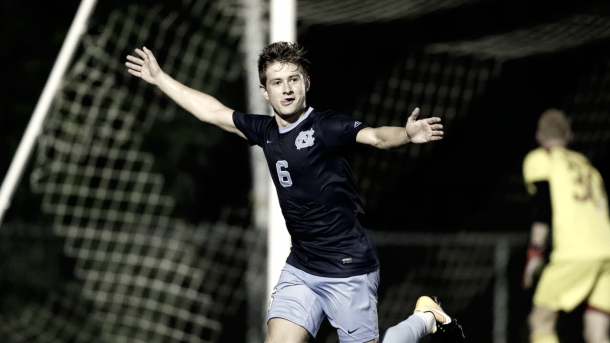 While at UNC, Lindley played in the Professional Development League for Chicago FC United and the Wilmington Hammerheads. Now just 20-years-old, the midfielder will have to adapt to MLS.
Quotes
Orlando City's General Manager Niki Budalic began by saying "We are excited to add Cam to our squad." Budalic went on to say "He is a technical midfielder that has stood out in his two seasons at UNC. His passion ability and tactical awareness will allow him to fit in very well in our squad. We look forward to Cam joining us in Orlando."
Despite the exciting times ahead, Orlando fans will be upset to see Rafael Ramos leave the club. The Portuguese defender has been with the club since the clubs first MLS season.
After thanking him for all he had done for the club, Niki Budalic said "He's been an integral piece since the very beginning and was always a top-class professional and teammate. We wish him every success in the future."
Quotes via OrlandoCitySC.com