 The National Women's Soccer League announced today that the Boston Breakers will cease operations immediately. This past weekend, the word leaked out that the Breakers were possibly folding, but now it is confirmed.
The NWSL will go through the 2018 season now with nine teams instead of the expected 10. They will continue on with a 24-game schedule, and each club will play their opponents three times throughout the season.
Breakers fans and supporters who ordered 2018 season tickets will be contacted and re-funded.
"The Boston Breakers are one of the longest running and most historic clubs in women's soccer, so we certainly understand that fans of the NWSL and the sport will be disappointed to learn of the club's decision to cease operations," NWSL Managing Director, Amanda Duffy, stated in the press release. "In the best interest for the long-term viability of the NWSL, we will operate with nine clubs in 2018 to ensure a stronger league where all parties involved are aligned and committed to the core mission of continued growth and development as we move into our sixth season."
In lieu of these events, the NWSL will now hold a Dispersal Draft of the Boston Breakers' roster will take place on January 30 at 4 PM Eastern Time. All Breakers players - including players that were chosen in the 2018 NWSL College Draft - will be placed into a Dispersal Draft pool. The weighted draw for the Dispersal Draft Order will be determined the morning of Monday, Jan. 29.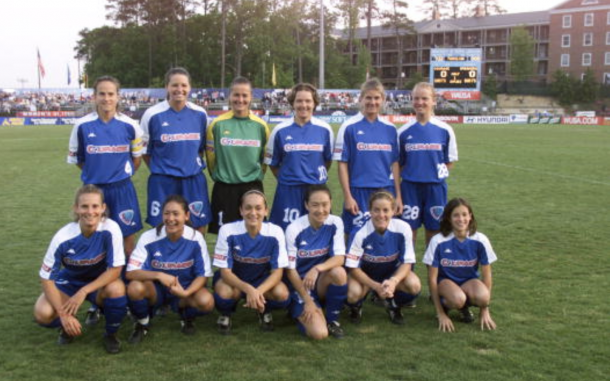 The NWSL roster size will stay between a minimum of 18 players and a maximum of 20 players this season, but contracted players - including allocations - from draft picks will not count against a club's official 18-20 player roster for this season, and they may add a total of four players from this Dispersal Draft. They will not count against the club's salary cap for the season, and housing and suto expenses will not count either. Team swill be responsible for all additional salary and other expenses for cnotracted players and draftees from the Dispersal Draft.
If players that were on Boston's Discovery list and retired players whose rights are selected and go on to sign a standard player agreement, they will count towards the club's official 18-20 player roster for the 2018 season. These players will also count towards the club's salary cap for the 2018 season as well.
Any team taht needs an international roster spot for a contracted player and 2018 draftee selected will receive an additional international spot, which will stay with the player if traded during the current season.
Any player who is not selected in the Dispersal Draft will immediately become discovery eligible.