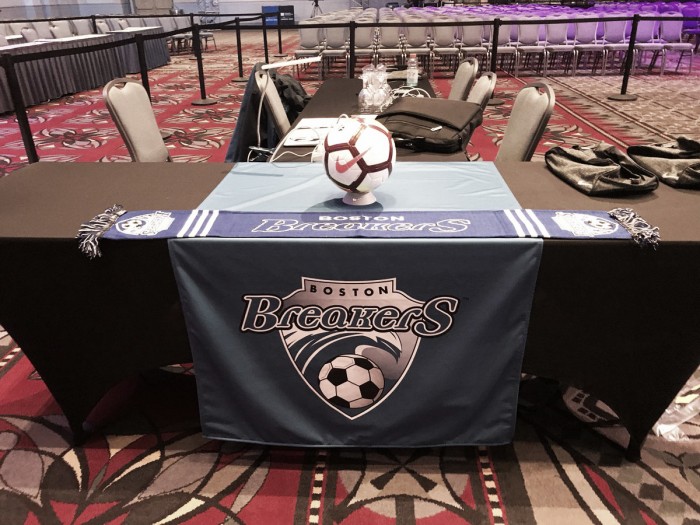 On Monday afternoon, the National Women's Soccer League announced the order of the Dispersal Draft, taking place on Tuesday, January 30. With the Boston Breakers folding earlier this week, the other nine teams in the league will be able to add the remaining Breakers players to their roster for the 2018 season. Along with the order of the draft, the NWSL also announced the players available for the draft.
Dispersal Draft Order
The draft will be a "snake" draft, meaning the order of picks for each team will reverse after each round. The first round will begin with Sky Blue FC and go down the order listed above, then the second round will start with the North Carolina Courage and go backwards, and so on. This draft will take place on Tuesday, January 30 at 4 PM Eastern Time.
Teams will be allowed to trade draft picks until 1 PM Eastern Time tomorrow. After this time, the NWSL will release the final draft order before the draft begins.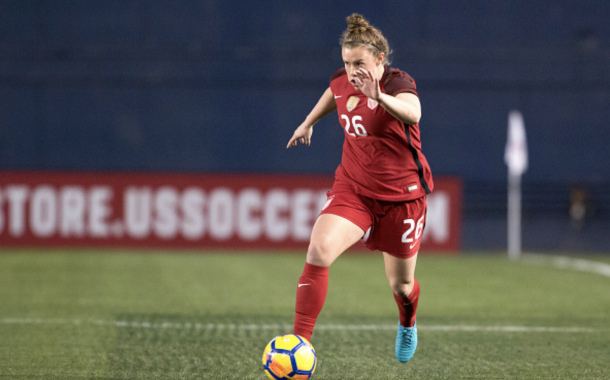 Draft Rules
The Dispersal Drat will go on until all teams have passed or there are no more players or assets available for selection.
Each team will have two minutes to make its selection.
No time-outs will be permitted.
Teams may not make trades during the draft.
Teams are permitted to "pass" when it is their turn to make a selection. Once a team has passed on a selection, the team forfeits the remainder of its selections in the dispersal draft
Players Available for 2018 Dispersal Draft
Contracted Players
Addo, Elizabeth
Andrews, Morgan
Chapman, Allysha (FED – CAN)
Dowd, Hayley
Dowie, Natasha (INTL – ENG)
Elby, Brooke
Frisbie, Amanda
King, Julie
Lavelle, Rose (FED – USA)
Leon, Adriana (INTL – CAN)
Okvist, Lotta (INTL – SWE)
Onomonu, Ifeoma
Oyster, Megan
Prudhomme, Sammy Jo
Purce, Margaret
Salem, Angela
Smith, Abby
Stengel, Katie
Weimer, Tiffany
Westphal, Christen
White, Rosie (INTL – NZL)
2018 College Draft Picks
Boyles, Joanna
McCaskill, Savannah
Miller, Ashton
Wenger, Elizabeth
Retired Players
DaCosta, Amanda
Elston, Lindsay
Engen, Whitney
Pathman, Mollie
Schillgard, Louise (INTL – SWE)
Simon, Kyah (INTL – AUS)
Discovery Players
None