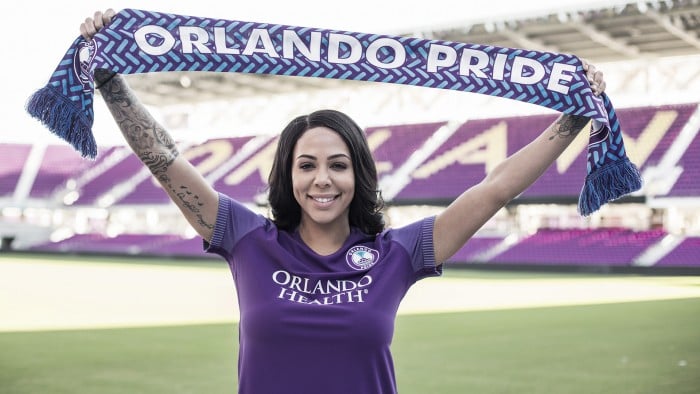 After months of speculation, the rumours of Sydney Leroux going to the Orlando Pride were confirmed Friday morning. In return for the trade, the Utah Royals have received a first-round draft pick from the Pride.
Leroux has played in the NWSL since the beginning. Previously she has played with the former team, the Boston Breakers, who have now folded. She has also played with the Seattle Reign in 2014, the Western New York Flash in 2015 and recently with FC Kansas City since 2016, since the end of the 2017 season the team has folded.
The forward was acquired to FCKC from WNY, but pregnancy and the birth of her son saw her miss the season. 2017 was an outstanding year for her, tallying six goals and two assists in 23 games. Since the cease operations of FCKC, the Royals gained her rights. Leroux could be the player that links up with USWNT forward Alex Morgan and Brazillian star Marta.
"It felt like a really long time coming. I knew as soon as Dom got traded that we wanted to play in the same city together, Orlando's the perfect place to do it. It's the perfect place to raise a family. We're just super excited that we're all here together." Leroux said in a video released this morning on the Pride's twitter.
The Canadian born forward has played for the head coach, Tom Sermanni in the past, when he was the head coach of the USWNT in 2013-2014.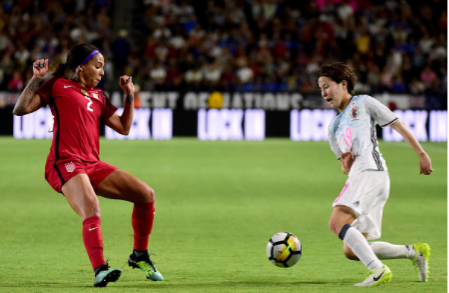 "I'm delighted to bring a player of Sydney's caliber and pedigree to the Pride,Sydney has a great work ethic, strong footballing skills and a wonderful personality that I know will fit in well with the team culture here in Orlando. We're excited to add her to our already potent offensive force." Sermanni spoke of the trade.
"We're very happy we were able to bring Sydney to Orlando,She's a dynamic striker that will bring pace and goal-scoring ability to our group. Her physicality and personality will complement our roster and club and look forward to having her with us." General Manager of the Pride, Niki Budalic, said about Leroux joining the team.