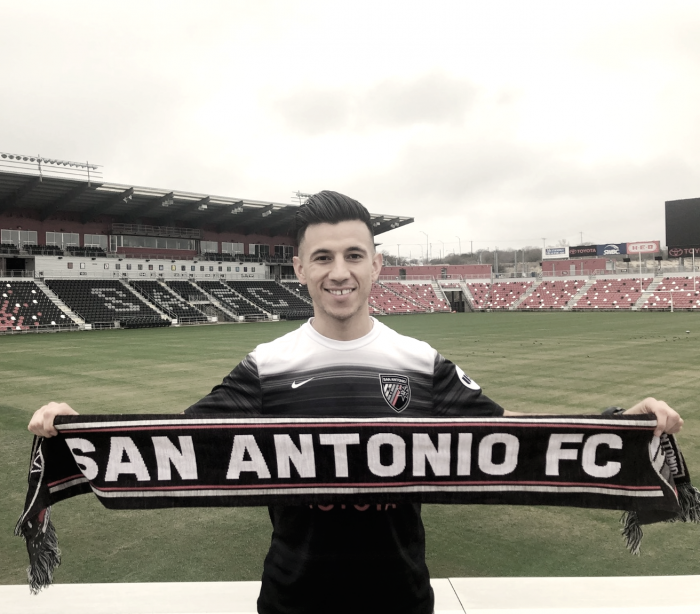 This winter, Mikey Lopez joined USL side, San Antonio FC after 5 years in MLS. After half a decade including stints with Sporting Kansas City and New York City FC, the Texan has returned to his home state and has high hopes for his debut season for San Antonio.
Mikey was drafted by SKC in 2013 and spent three years at the club before moving to NYCFC where he learned under Patrick Vieira, David Villa, Frank Lampard, and Andrea Pirlo, which he talks about in the interview.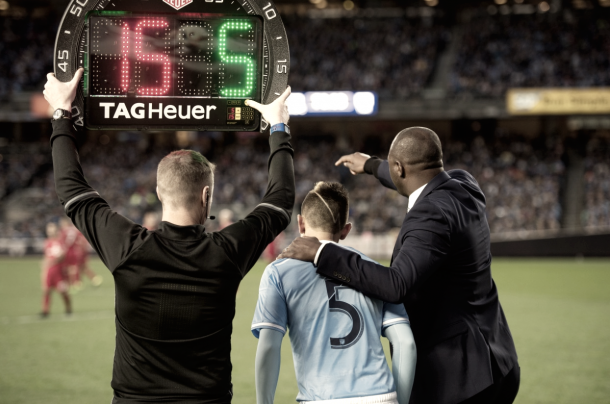 In the interview, Mikey discusses how happy he is to return to Texas, what it was like playing with legends of the beautiful game, his high hopes for both himself and his new club in 2018, and finishes things off with a message to his new supporters at San Antonio FC.
Interview
VAVEL USA: We'll start with the obvious question. Anybody who knows Mikey Lopez knows that he is a proud Texan. What does it mean to you to be playing in your home state?
Mikey Lopez: It means a lot to me. I'm really happy to be back here in Texas. I haven't played in Texas in forever it feels like, so it means a lot. It means a lot that I'm able to come back here and play for a city that I know well and it's close to family so it's a good feeling being back here in Texas.
VAVEL: The past two seasons you played for NYCFC, what was it like playing in the midfield with Frank Lampard and Andrea Pirlo and David Villa ahead of you?
Lopez: It was amazing. They're amazing people, amazing friends, and amazing teammates. It was a great experience being able to play with them because I was able to learn so much from all three of them in different ways, they taught me a lot. It was a great experience for me being able to play with three legends like them.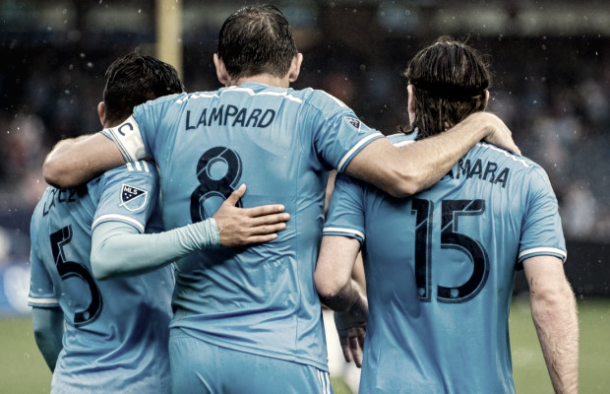 VAVEL: As you mentioned, moving to Texas meant a lot to you. Once you heard San Antonio was interested, did you know you wanted to join the club right away?
Lopez: Yeah, it was really good, I was really interested in coming here. I came and met with the president and the coach and they showed me the stadium and it was a really cool place and it felt right at the time. It felt like a good move for me to come here and play here in my career. I was really excited and it was really cool that they were interested in me and wanted me to come play here in San Antonio.
Vavel: What are your personal goals for your first USL season as well as your expectations and goals for the club?
Lopez: Personally, I want to be the USL MVP, and I want to be in the Best XI. I want to win trophies, all the trophies we can win, I want to win them all. I want to play every game, and not just play, but play well in every game. My biggest personal goal is to win MVP and get in the Best XI. Those are just my personal goals, as a team, I want to win every trophy that we can win. I know that they were close last year and I hope I can come here and be that missing piece that will lead them to a championship this upcoming year.
Vavel: Finally, do you have anything to say to your new supporters at San Antonio FC?
Lopez: I'm thankful for them. I'm going to go out and play my heart out every single day and every single game and every single minute of each game. I hope that they support the team no matter what. We're going to go through some ups and downs but I know that we're going to give it our all and fight every game. I'm going to leave my heart there on the field. I'm going to be a warrior for the club and for the city every single day.
2018 and Beyond
Mikey seems happy in joining a club in his home state. With high hopes for both himself and his club, fans will be hoping to see Mikey donning the black, white and red for years to come.