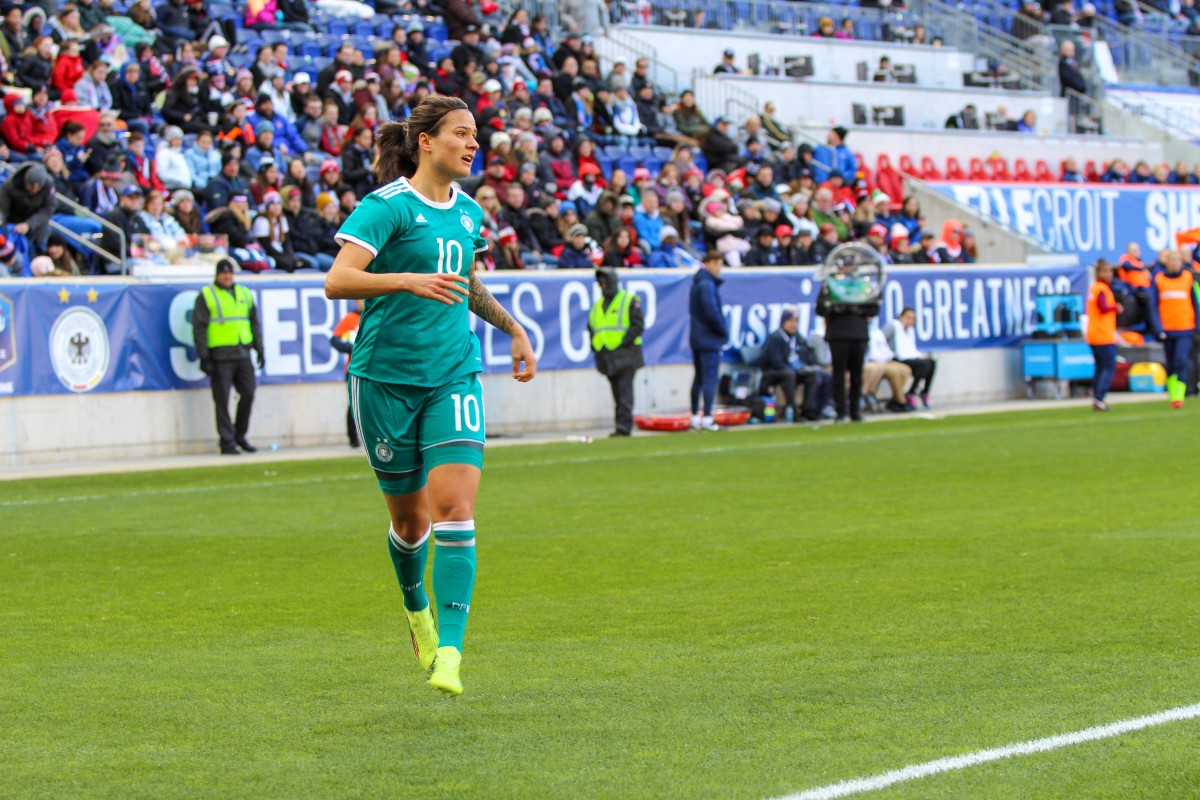 The 2018 SheBelieves Cup will wrap up play in Orlando, Florida this Wednesday. Germany and France will play first, both teams competing for third place. Both teams are coming from draws, Germany with the 1-1 draw against the hosts, the USA, and France with a 2-2 draw against England. Both teams lost their first matches of the tournament as well.
France slowly rising
After being absolutely throttled by England in the opening match of the SheBelieves Cup, France was able to bounce back and keep the USA on their toes for 90 minutes. They made a complete lineup change and it resulted in a seemingly brand new France squad, coming back to life and showing the USWNT that they couldn't be ruled out just yet.
Going into their match against Germany, France will have to clean up their defensive mistakes that cost the USA's goal against them on Sunday. They had many highlights from their last match, and it will be interesting to see if head coach Corrine Diacre will make any significant changes to her lineup. If they can keep up a consistent performance, the French may be the ones stealing the third place title. With the right mentality and a cleaner performance, France will be determined to come out with a win against Germany.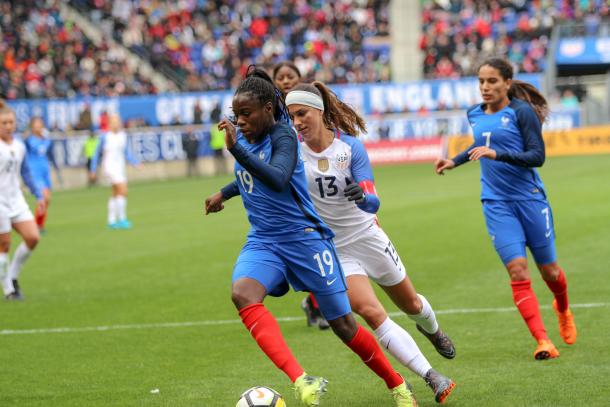 Germany still struggling
Germany still can't seem to figure out their woes even though they were able to find the back of the net in their last match. For each goal they scored against England, their opponents had an answer. They were able to show some dominance throughout the match, but it was not enough to be consistent or truly lock down a victory for Germany. However, Germany did have better possession and spells of attack last match rather than their performance against the United States.
There is still a chance for Germany to finish in third place despite their current struggles. If they can find a steady rhythm throughout the match and put away chances, then they could see their first win of the tournament. Germany will enter this match with something to prove and a bit of a chip on their shoulder, seeing as they feel they were wronged for a non-call on England's second goal of their last match. There's a lot of work to do for the Germans, but there's still a chance to come out victorious and not finish dead last in this year's SheBelieves Cup.
Germany and France kickoff in Orlando City Stadium in Orlando, Florida. Kickoff is scheduled for 4 PM Eastern Time and is schedule to air on ESPN 3. The USA and England will follow after with a 7 PM Eastern Time match start, and that match will be aired on EPSNews.