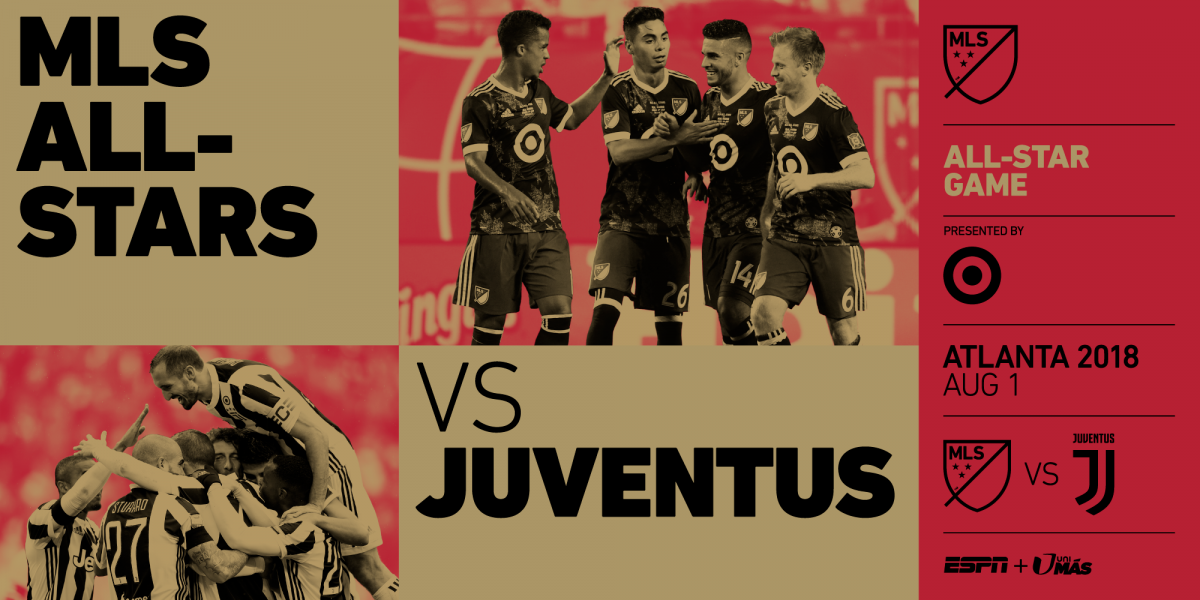 On Thursday, Major League Soccer announced that they'd be taking on Juventus, Serie A champions, in the 2018 MLS All-Star Game. The 2015 and 2017 UEFA Champions League finalists will be taking on MLS' best on August 1st at Mercedes-Benz Stadium, home of Atlanta United.
This is just the second time an Italian side will take on the MLS All-Stars as AS Roma did so in 2013. The Italian club left 3-1 winners but the MLS All-Stars will be hoping for a better result this time around.
Quotes
People around MLS and Juventus alike are excited about this game as Juventus' President, Andrea Agnelli, had this to say about the game: "It's an opportunity to get closer to the passionate American soccer fans. For many years, Juventus has considered the United States and Canada as a crucial market for growing our presence as shown by the opening of our new academies and our digital strategy that has greatly expanded the possibility to connect with fans on this continent. The first team and the game, however, will be the main show that Juventus offers and we are proud to be in Atlanta."
MLS Commissioner, Don Garber, shared the excitement with Agnelli as he welcomes the club with open arms saying: "We welcome Juventus – one of the world's iconic clubs – as our opponent for the 2018 MLS All-Star Game presented by Target." High praise from the league commissioner as he went on to say "Our midseason showcase annually attracts the most prominent clubs in global soccer, and this year our All-Stars will face one of the sport's most historically successful teams. And we can't think of a better city to host the game than in Atlanta, which due to the incredible success and popularity of Atlanta United, has rapidly captured the attention of the entire soccer world."
MLS players including Columbus Crew's Federico Higuain shared the excitement as they'll be welcoming a top European club with top players, one of which happens to be Federico's brother, Gonzalo Higuain. Federico had this to say about the clash "I think it's going to be a very good game for us, as an MLS player. I think it's good for the league (to) play against one of the stronger teams around the world so I think it's good for everybody."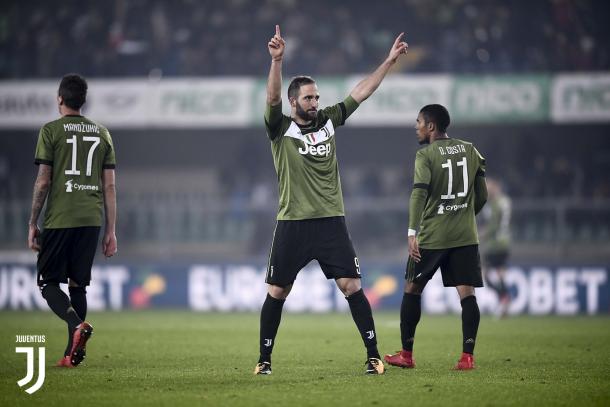 Chicago Fire's Bastian Schweinsteiger who is no stranger to playing big European clubs said: "It's great, Juventus is a big club in Europe, the last years they've really done well in the (UEFA) Champions League, they have a very good organization over there. It's very good for the league, for the All-Star team to play against this kind of teams."
Bastian has been on both sides of the All-Star game, captaining the All-Stars last year vs. Real Madrid and visiting Portland for the 2014 MLS ASG when he was still apart of Bayern Munich. The German praised the idea of an All-Star Game by saying "I think it's a very good idea. I really like to see also the other, like it was last year, the other top players of the league together, hanging out together, playing with them and represent the league in this kind of big matches. I think it's a very good idea and I hope it's going to be in Europe as well."
Schweinsteiger topped things off praising Atlanta with "I think it's going to be a huge atmosphere over there, Atlanta is doing really well over there. The crowd is doing so well and the club as well, it's great to have this kind of games in that environment."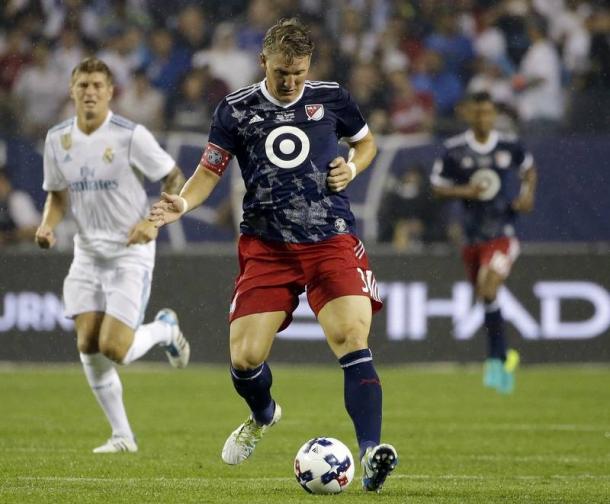 New York City FC forward and 2016 MLS MVP, David Villa has participated in all three All-Star Games since joining the league and hopes to participate in this one as well. The Spanish striker said "It's always exciting to play in this kind of game. I was lucky in the last three years to have the opportunity to play. I hope this I can play again" He went on to say "Against a really really good team like Juventus, I think in Atlanta because they have a lot of fans this year in MLS and last year, (it is) so exciting. I hope to join the team for (and) be able to play against Juventus in MLS All-Star this summer."
Broadcast
As previously mentioned, the match will take place at Mercedes-Benz Stadium in Atlanta on August 1st. The game is set for 7:30 PM ET on ESPN, UniMás in the United States and on TSN and TVAS in Canada. On top of that, the game will be broadcasted in over 170 countries around the world.
Quotes via MLSsoccer.com