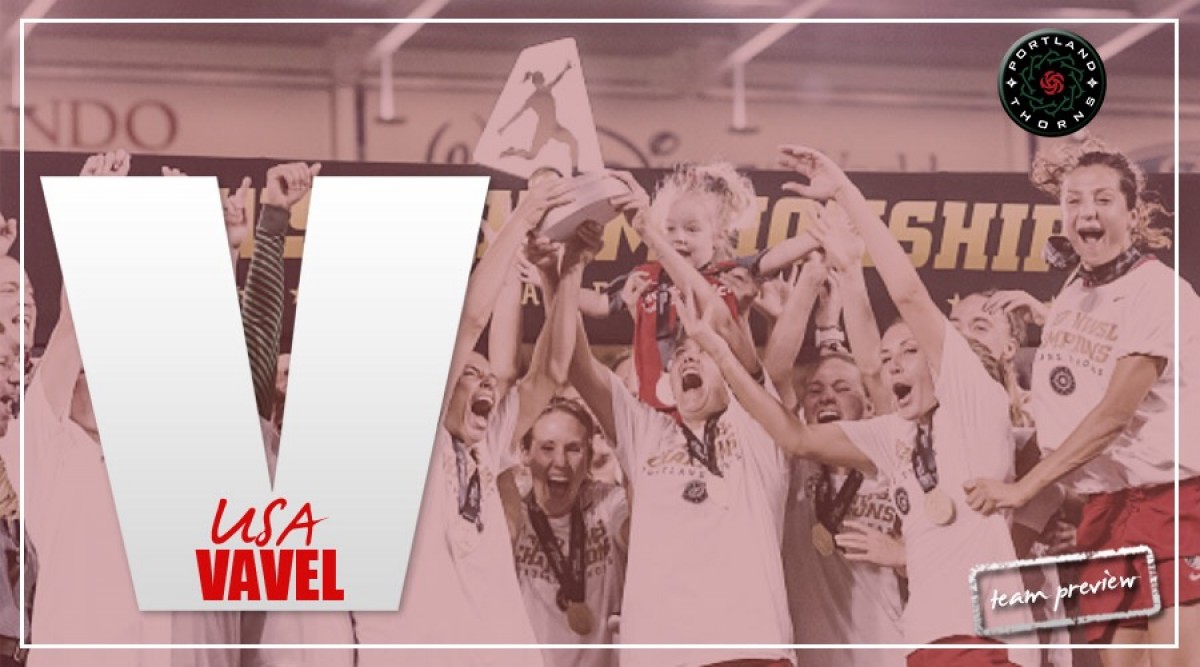 The Portland Thorns are coming off a championship season. They are looking to continue that momentum and head to the playoffs for the third consecutive season and add a third star to their jerseys. The Thorns will get their first big test of the season in their first game. Portland will head to Cary, North Carolina in a championship rematch in the 2018 NWSL season opener and Lifetime Game of the Week. For now, VAVEL will take a look at how we think this season is going to go for the reigning champions.
Smooth road to the playoffs
Portland landed themselves a spot in second place last season, just one spot below where they were the previous season. They had a record of 14-5-5, which gave them a total of 47 points, which was just two points behind the NWSL Shield winners, North Carolina. Overall, Portland had no problem getting to where they wanted to be. Although they suffered with missing players from injuries, others were able to step in and do what was needed. At the beginning of the season, Portland went on a three week streak of draws. Just two weeks after they were able to get off of that streak, they went on to have two straight losses. Although the beginning of the season gave them some struggles, the Thorns were able to overcome them and have two streaks of winning 4 or more games in a row and score 37 goals.
The Thorns continued to show their strength in defense throughout the season. Goalkeeper Adrianna Franch and her defense only allowed 20 goals, which was the lowest of any team in the NWSL. This was included with Franch having 11 total shutouts that eventually leading her to winning NWSL Goalkeeper of the Year.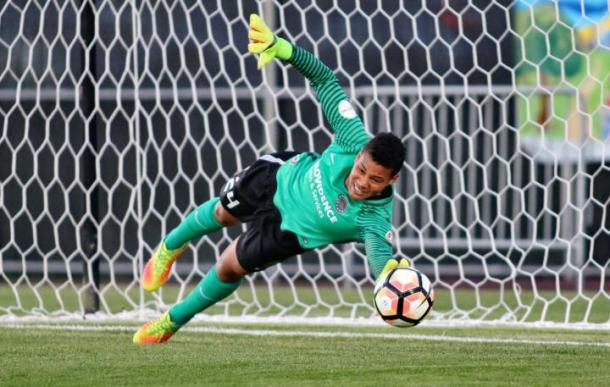 First they say goodbye, then hello
Portland lost a lot of players during the off-season. It wasn't because they were traded away, it was from playing in Europe, pregnancies, retirement and one or two trades.
Allie Long and Savannah Jordan were the two out of the seven players lost that were traded. Savannah Jordan played her rookie season in Portland and didn't make much of an impact seeing as she only played in a couple of games. Jordan was traded to the Houston Dash in return for Brazilian midfielder, Andressinha. Considering how many players the Thorns lost in the midfield, adding Andressinha to their roster is huge. Long was traded to Seattle Reign after five years of playing in the Rose City and speaking about the midfield, Portland got a good one for Long. In return for Long, Seattle gave the rights to Australian midfielder, Caitlin Foord. Although Foord suffered an injury while playing in the W-League, she will be a great addition to Portland when she returns.
Other players fans will notice gone this season include, Amandine Henry (playing for Olympique Lyon), Nadia Nadim (playing for Manchester City), Dagný Brynjarsdóttir (took season off to have a baby), Ashleigh Sykes (retired) and Kendall Johnson (retired). If you look at this list you'll notice three midfielders and two forwards. Portland couldn't exactly afford to lose any more offenders, especially as teams like Orlando Pride are getting better and better at scoring. It was up to head coach Mark Parsons to do something and something is was he did. Ifeoma Onumonu, Angela Salem, Caitlin Foord, Andressinha and Ana-Maria Crnogorcevic were added to the offense side of things where as Ellie Carpenter, Elizabeth Ball and Midge Purce were added to the defense.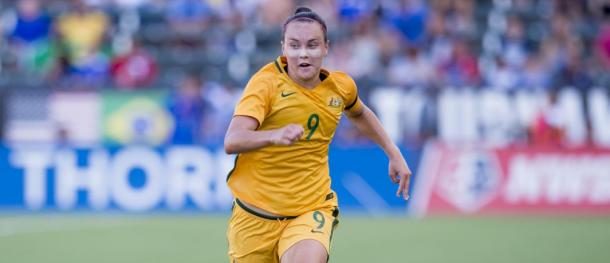 Struggling in preseason
Portland only played three preseason matches and those were in their own Thorns Spring Invitational. Playing against two fellow NWSL teams and the U-23 US Women's National team, the Thorns were unable to take a win away from the tournament. They started the tournament off with a 2-2 draw with the U-23 USWNT. To follow that match up the Thorns then took on Houston to end in a 0-0 draw. Finishing up the tournament, Portland was defeated by the Chicago Red Stars in a 1-0 loss. The biggest takeaway from this tournament is the lack of connection in the attacking side of things. It was those final crosses and final touches that the Thorns missed.
How will 2018 go?
For the most part, it looks like Portland will have a pretty good season. Although more and more teams have been gaining so many talented players, Portland is one of those teams that has a variety of talent on and off the field. What Portland needs to focus on the most is getting those final touches and being able to score the ball. Their first match up is against North Carolina who have a stellar defense as well. You can't win a game if you can't score a goal. Portland needs to score and believe it or not they have that talent there. It will depend on whether the amount of new players in the offense will be able to find that connection and get some goals in the net. It is also essential for their defense to remain strong. Lately, teams have been signing lots of attacking power and Portland needs to be ready for that.
There is a very good chance that Portland can make it back in the playoffs again and maybe even the finals. The question is how hard are they going to have to battle to get there. For the past two years at least, Portland has been a team to be reckoned with but as the league grows and the teams get better, you have to be prepared to battle every week.
Record Prediction: 14-6-4
Overall Placement: 2nd