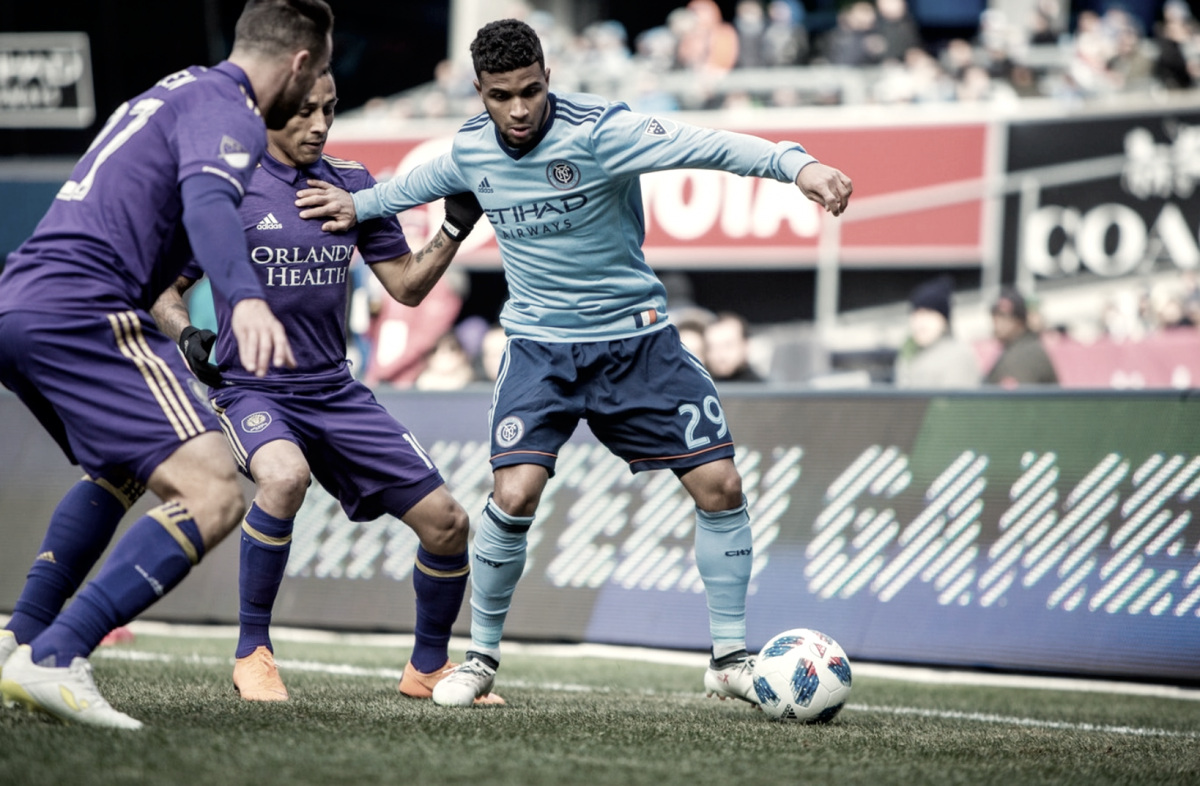 New York City FC winger, Ismael Tajouri has taken advantage of the absence of David Villa. Coming in during a busy offseason, fans weren't sure where or how Tajouri would find minutes, but after his last two performances, he is giving Patrick Vieira something to think about.
NYCFC haven't found many things too difficult this season winning their first three matches and conceding just one goal in all those matches combined. However, the New England Revolution's high press certainly gave the visitors some trouble.
The Eastern Conference giants struggled early in the match adjusting to the field conditions as well as the press from the Revs and eventually conceded the game's opening goal at the 11-minute mark.
NYCFC Manager, Patrick Vieira, commented on the Revs press saying: "I think at times, especially the first 25 minutes, they were pressing us really high and with a pace that they have up front that was closing us down and making it really difficult and we tried to force it."
NYCFC eventually ended up being able to control the ball for most of the remainder of the half but couldn't create any chances as they struggled to get in the final third. However, just six minutes into the second half, Ismael Tajouri scored his first of two goals on Saturday when he put home a pass rolling across the box from Saad Abdul-Salaam.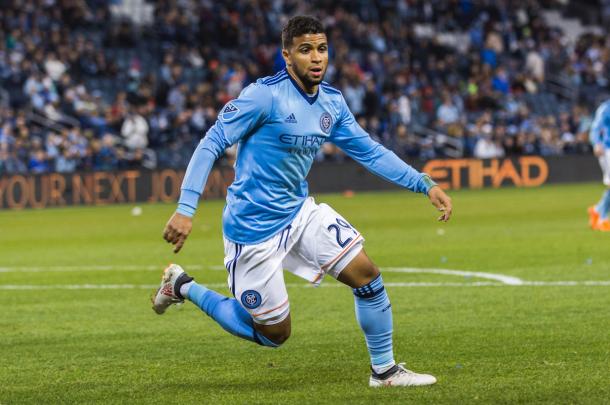 The Revs eventually regained the lead before Tajouri bulleted home his second goal of the game once again equalizing for his side. The goalscorer commented on it saying: "You can see we have a big mentality. It is not easy to come back and win in New England. We knew that before, but we were able to come back twice. It is very big-time for us to do that. It shows how good we are, and now can focus on the next game."
Despite the humble answer from Tajouri not giving himself too much credit for his brace, eyes from the other side of the field have taken notice of Ismael's impressive performances. Goalkeeper, Sean Johnson, had high praise for NYCFC's new goalscorer saying: "Unbelievable talent, unbelievable talent. I think we're just scratching the surface of what he has, his potential as a player. He works really hard every single day, all of the guys notice that and it shows when he goes out on the field and he's producing at the moment, which is huge for us. We need different guys to step up, it's a long season and he's been a really important part of why we are where we are right now."
New York City FC dropped their first points of the season but with David Villa, Alex Ring, Ronald Matarrita, and Rodney Wallace absent this week, Anton Tinnerholm the week prior, fans and players alike will be happy with taking 10 of the available 12 points to open the season.
Up next, NYCFC will head west to take on the San Jose Earthquakes where they'll hope to continue their unbeaten streak to start the season before having the following weekend off to give the club a quick break.