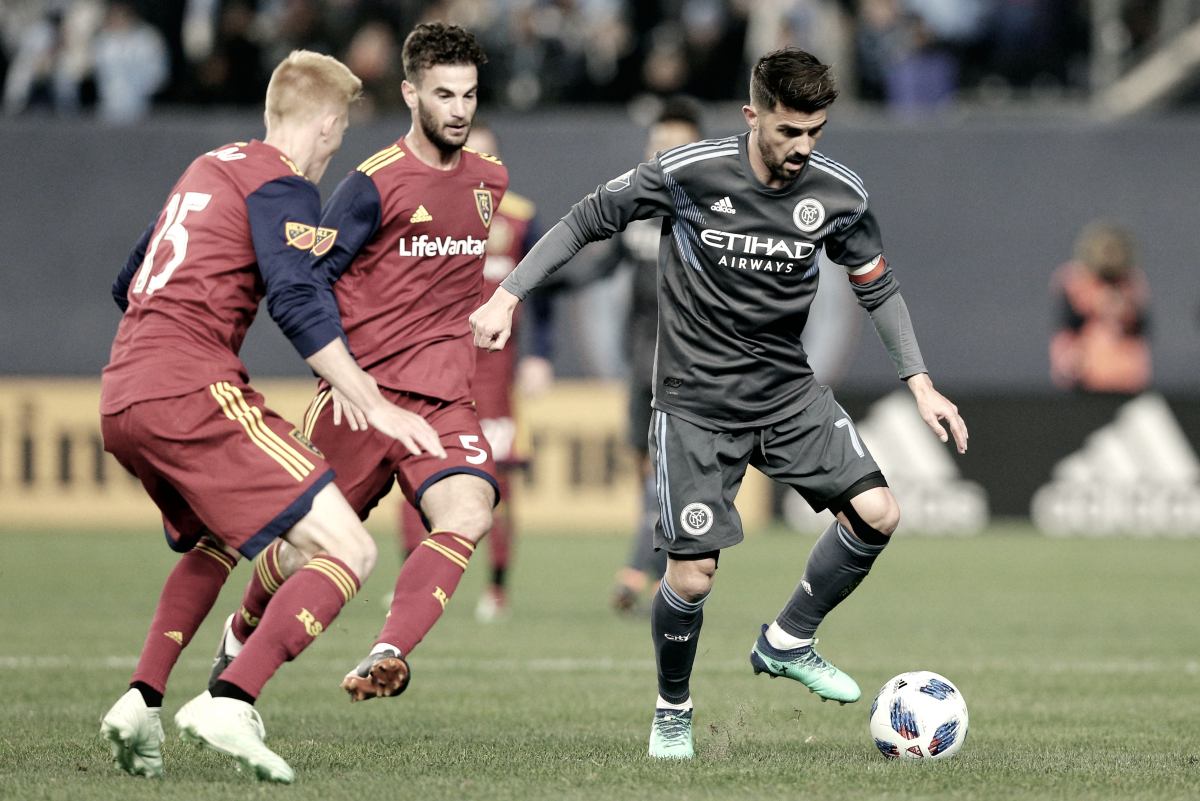 Real Salt Lake suffered a 4-0 loss to New York City FC on Saturday night which helped NYCFC continue their unbeaten run to begin the season. Despite the big loss, Mike Petke had no problem acknowledging how great his opposition was. He praised Patrick Vieira's work, and what the NYCFC players were doing on the field.
Petke opened with "We played against a superior team. At their home. A team that Patrick [Vieira] built up phenomenally in three years. Had a great conversation with Patrick in preseason and before this game tonight and my hands off to him." The RSL manager went on to say "He's got a player in every position that's technically gifted. 89th minute, I don't know if it was Moralez, I think it was Moralez. 89th minute winning 4-0 and him sprinting 60 yards back, put the work in."
Toronto FC recently earned a place in the Concacaf Champions League final following their wins over Mexican giants, Tigres and Club America, but Petke doesn't think they're the best in the league. "I thought Toronto was a really good team. NYCFC right now, I think, is the best team in the league. For sure."
Alongside RSL's manager with the NYCFC praise was Real Salt Lake captain, Kyle Beckerman. When asked about NYCFC being the best team in MLS, he said: "Yeah today it sure looked like it." The 35-year-old went on to say "We got to do better, we need to try and counter some of their stance but we weren't able to do so today."
While NYCFC are enjoying their start to the season, Real Salt Lake has not had the same luck. The captain spoke on their opening games: "We are a little ahead of where we were last year, we struggle a bit in the beginning so there's still some hope and it being an Eastern Conference team it's not so hard standing wise."
Justen Glad also shared similar thoughts with Beckerman saying: "I think we need to go into each game with the same style of play and assert ourselves like we did last year. It kind of felt like if we were home or away last year you knew we were going to be the aggressor. Just getting back to that and really finding our rhythm again and hopefully we can put together a couple of consistent performances so its not so hot and cold."