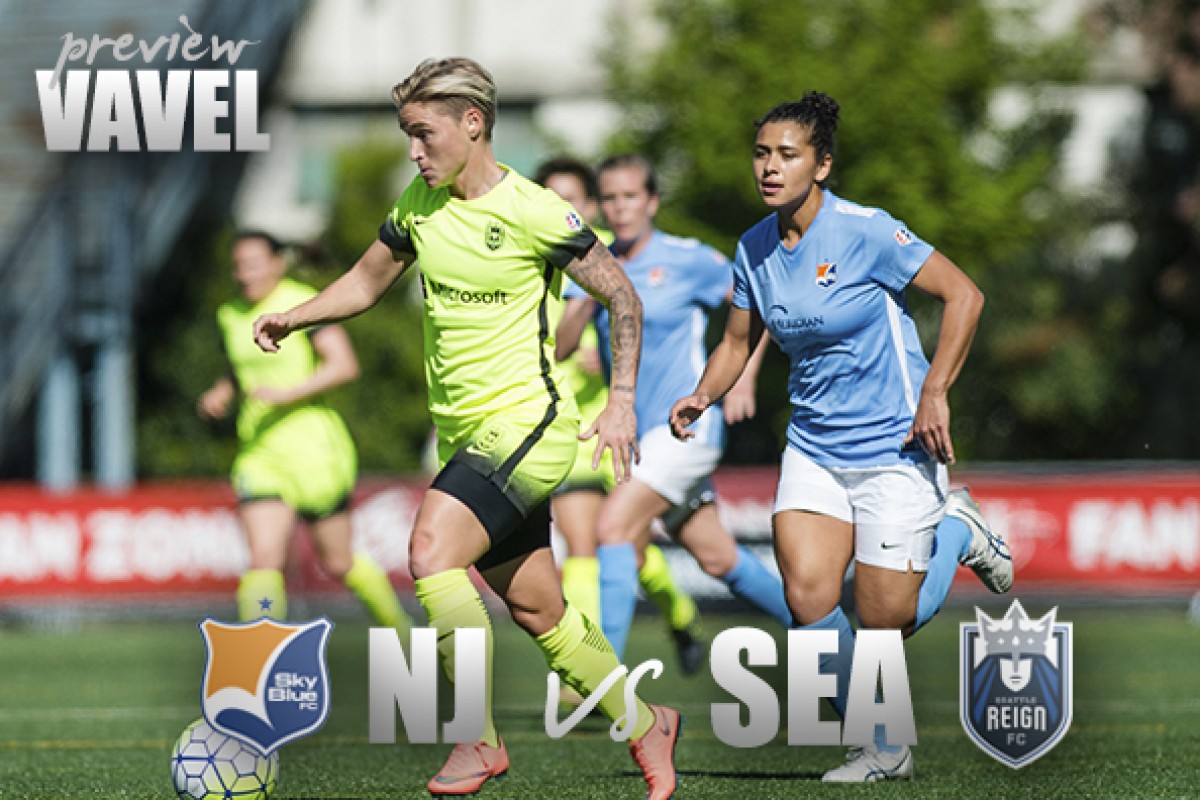 Finally, the NWSL is back for Week 3 after an international break. Sky Blue FC is hosting Seattle Reign FC for their first home game of the year. Both teams have each only played one match this season, Seattle with one win and Sky Blue with one loss. The Reign will travel back to New Jersey after a thrilling 5-4 late comeback win for Sky Blue. The Reign will also face some familiar faces with Katie Johnson and Rebekah Stott having been traded to Sky Blue. Kickoff is set for 5:00 PM ET on Sunday, April 15th at Yurcak Field in Piscataway, New Jersey.
Less than ideal start for Sky Blue
Sky Blue almost came out with a point on the road in North Carolina in their first game of the season. Sky Blue held their ground for 90 minutes, but in stoppage time Jessica McDonald of the North Carolina Courage pulled Kailen Sheridan out of her goal and McDonald calmed and composed found the back of the net. Sky Blue had the better passing accuracy, number of passes, and possession. Unfortunately, they really suffered in their offensive third, the New Jersey side did not produce a single shot on goal. It was frustrating for Sky Blue fans to watch their many offensive weapons like Carli Lloyd, Janine Beckie, Adriana Leon, and Shea Groom could not create any real chances. Last season Sky Blue only really had Sam Kerr to score goals, so when she was traded Sky BLue brought in multiple attackers to fill her shoes. In North Carolina, every single one of their attackers fell flat.
Sky Blue and their fans are hoping that they attackers can score at home this weekend and not start the season goalless. Hopefully, if they can score at home that will get the ball rolling for the team as they look to avoid dropping their first game at home and lose their second of two games.
Rapinoe bringing the Reign
Megan Rapinoe was in one of her best forms ever in 2017, but it does not look like she is slowing down in 2018. In 2017 Rapinoe suffered a knee injury and missed five weeks, but still managed to score 12 goals. Rapinoe opened the scoring in the sixth minute for the Reign in Week One. She then went on to assist Jodie Taylor in her 35th-minute goal. During the international break, Rapinoe and the USWNT faced Mexico. During the two-game Rapinoe tallied 5 assists and one goal. If Rapinoe can stay healthy her chemistry with Seattle's Jess Fishlock, Nahomi Kawasumi, Taylor, and Allie Long could produce the best offense in the NWSL. Sky Blue's young defense will have their hands full with Seattle's team full of goal scorers.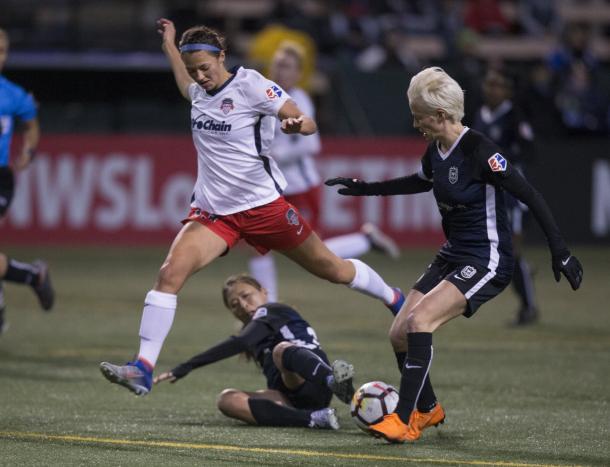 Sky Blue and Seattle split the results from their three matches in 2017, each winning and losing one and drawing the other. In the latter two games of the season, both were nine goal matches, so it is possible Sunday could see a lot of goals if Sky Blue can find chemistry between attackers.