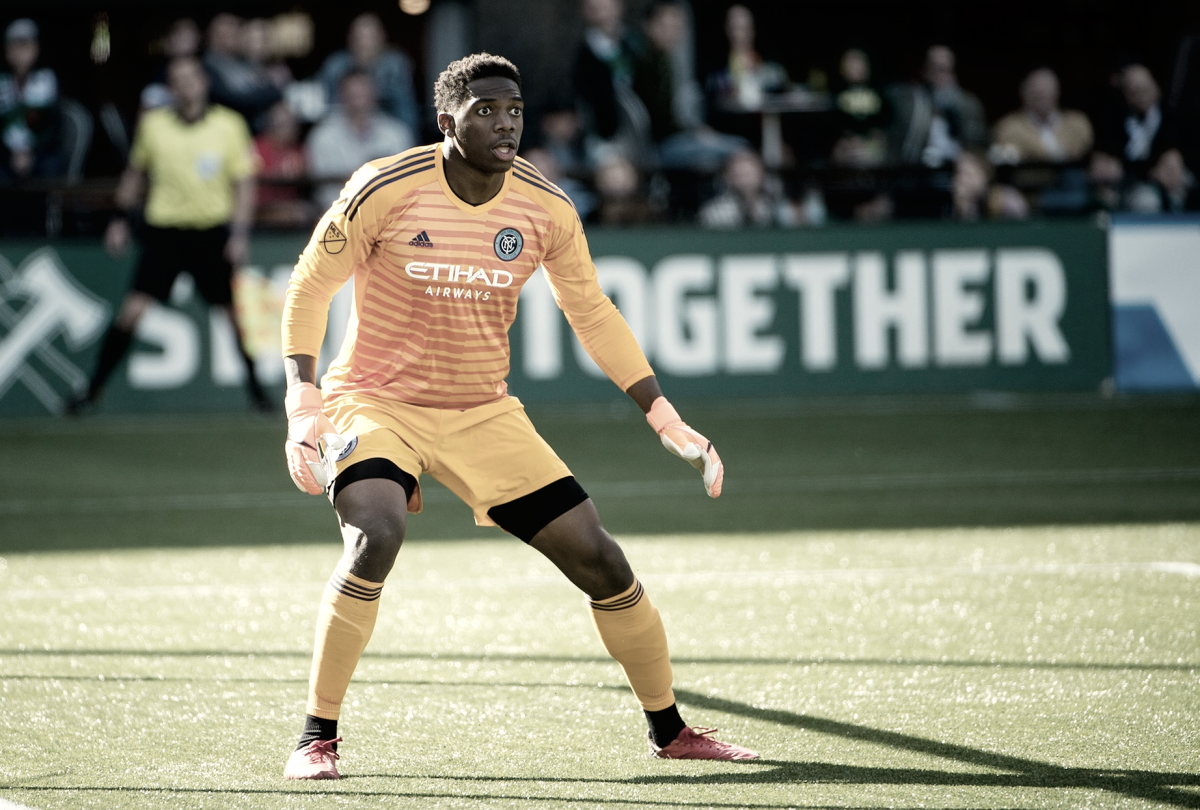 New York City FC's unbeaten start to 2018 came crashing to an end when Sebastian Blanco and his Portland Timbers teammates put three past NYCFC's defense at Providence Park. Sunday was the first time the boys in blue were held scoreless since September of 2017 at Yankee Stadium. Who nullified the NYCFC attack on that occasion? The Portland Timbers.
As usual, Sean Johnson and Patrick Vieira were quick to credit their opponents. The manager opened things up with "I think the first reason is the quality of the teams that we've played against. You have to give credit to the opposition team, how well they've been playing. I think today, we played against a team that prepared for the game well, who were well organized."
The man rumored to be in consideration for Arsenal's vacant managerial position continued with "We had the possession, but it was difficult for us to find space and they made it difficult for us. They scored goals in the period that it was difficult for us. All the credit to Portland."
Fans of the Timbers are no stranger to compliments and Vieira followed suit crediting the supporters with "We were here last and the atmosphere was really good. Today I think, when you have the home fans making that noise, it always gives that extra to the home team. The support that they had was really good today. I understand why they are really good at home."
NYCFC played their usual style, very possessive and not often giving away the ball. However, teams that can perform good counter-attacking play are going to fair relatively well against this side, and Giovanni Savarese set his team up for that.
Vieira spoke responded to questions regarding that with "I think it was really difficult for us. They were defending quite well. They executed their game plan well. We were really vulnerable in the counter-attack." The manager found flaws in the game but still has faith in his group. He made that evident by saying "I think our defensive transition wasn't good enough. It was a day where we didn't find the way to perform. I still believe that we have a good team and we've been doing some really good stuff since the start of the season, but of course, we think the game today shows that we still have a lot of work to be done."
Like his boss, NYCFC's shot-stopper, Sean Johnson, was all for complimenting Sunday's hosts. He talked about their clinical nature to open his thoughts on the game. "Credit to Portland. They put away their chances today. I thought they didn't have many shots on target, but the ones they did, they converted." He went on to claim "We were punished in moments where we made little mistakes and it's the first time we've really been punished as a team."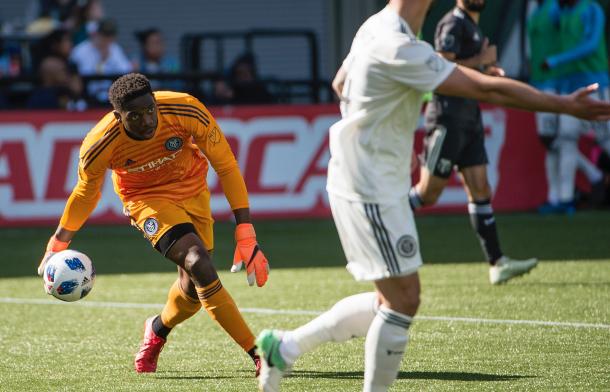 Despite losing 3-0, the keeper showed his strong mentality by finding positives in the result. "There were a lot of positives in the match and we have to take a hard look at the match and analyze what went wrong and what went right. I don't think it's really a big step backwards for us. It's more so a wakeup call."
When asked if the team learned anything following the match, Johnson said: "Our mentality as a group. We knew the first half wasn't good enough. To go down two goals on the road in a place like this, it's not easy to come out of that hole." NYCFC's goalkeeper finished on a positive note saying "It wasn't a match that defines us as a team and we'll look to improve and move forward for next weekend."