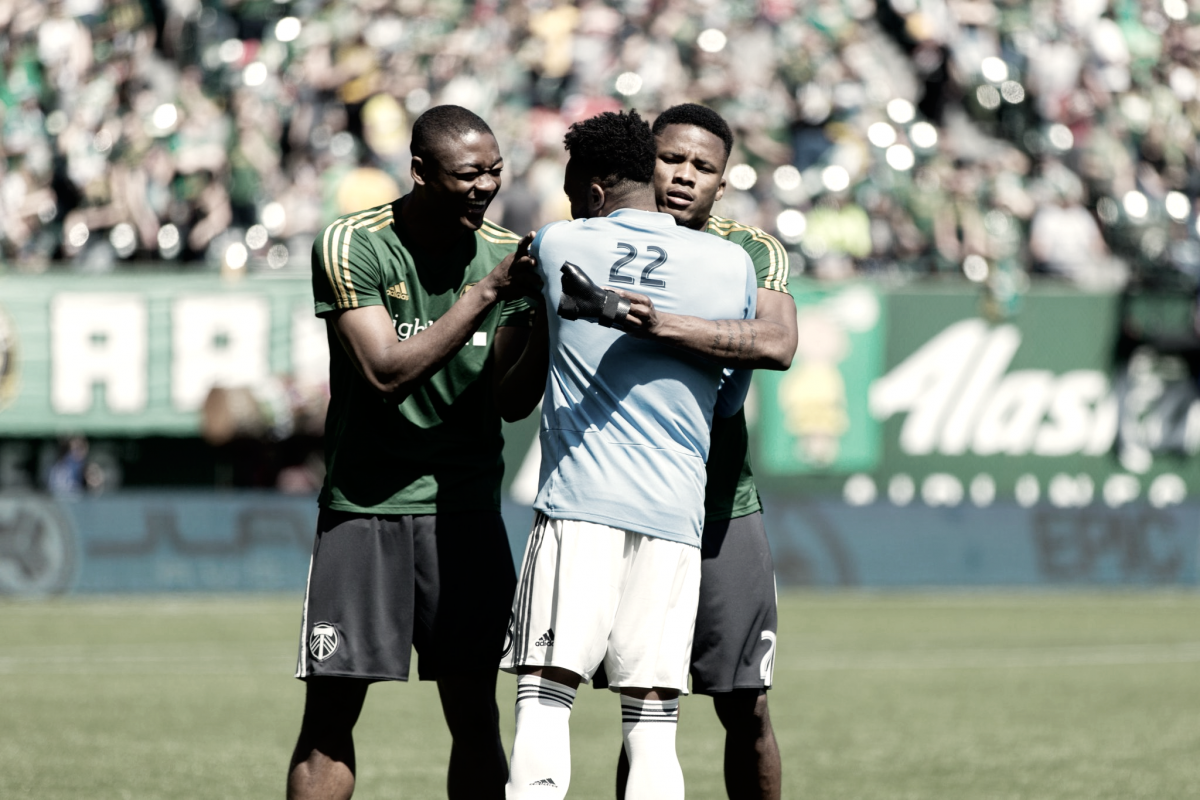 Rodney Wallace won an MLS Cup in the Rose City, playing a big role in the Portland Timbers Cup run in 2015. On Sunday, he returned to Providence Park for the first since leaving the club as his New York City FC side paid a visit hoping to extend their unbeaten start to 2018.
Unfortunately for Wallace, his former club topped NYCFC by a scoreline of 3-0. It was the first time since September of last year that the visitors had been held scoreless, with the Timbers also being the opponents in September. Despite the loss, Rodney Wallace had good things to say about the home crowd who treated him well.
The fans gave their former player a positive reception when his name was announced in the starting lineup and it made Wallace happy. The Costa Rican international said "It's awesome. It's massive to get support from such a huge group of supporters. It's incredible to know they have so much love for me. Like I said, I hold them dearly to my heart just because I was here for such a long time."
When asked about returning to Providence Park as a visiting player, he said "It's good to be back here. I have a lot of love for this city obviously. We did a lot of good things together. Won a championship. So I'll always have this place close to my heart. It was good to be here, but unfortunate with the result."
Rodney Wallace was apart of an impressive attacking NYCFC side that Liam Ridgewell helped shut down. The Englishman said "They're a very good team. I think everyone has seen that this season and we knew that going into the game that they're a good team. They like to move the ball a lot. They like to move positions a lot."
After four straight games out of the XI, Ridgewell returned to the lineup on Sunday and impressed. He spoke about the game in general saying "It felt brilliant. I was very pleased to be back out there, and even more pleased to get the clean sheet and the win."
Last week, Alvas Powell had an impressive performance against Minnesota United earning him the Player of the Week award. When asked if that gave him added confidence, he said "I always have the same confidence, and not overconfident, but I'm more comfortable. My teammates have been helping me a lot. It's good to be back at home to get that extra confidence from the fans. The plans play a big part in it, so that's a wonderful thing."
The boss behind the entire operation gave his overall thoughts on the match. Giovanni Savarese said "[NYCFC is] a fantastic team and we knew it was going to be a very big challenge. They have been doing very well. I was very happy with the discipline, the maturity, of our team – in how they approached the match and especially how they worked through the entire match to get a complete result. Very proud of the guys today."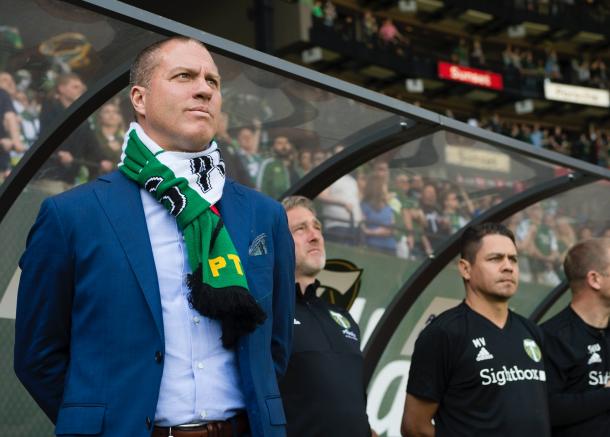 Portland's new manager continued to praise both his side and Patrick Vieira's New York City FC with "I think it was a good match for the guys. They all defended well. They all attacked. They all knew their role and they all covered for each other. They played very united and I think everyone understood that we had to be very concentrated if we wanted to have a good match against a very good New York City team."
The new manager did not get off to the best of starts at his new club, but back-to-back wins will have Timber fans excited. When asked about his team transitioning into his style of play, the manager claimed "I think when I said that that the transition would be a bit slower it's from the first and second match, but I see game by game an improvement. We are growing and advancing game by game because we won 3-0, but we have to continue to grow, continue to work. We have to improve, but today we saw that progress."