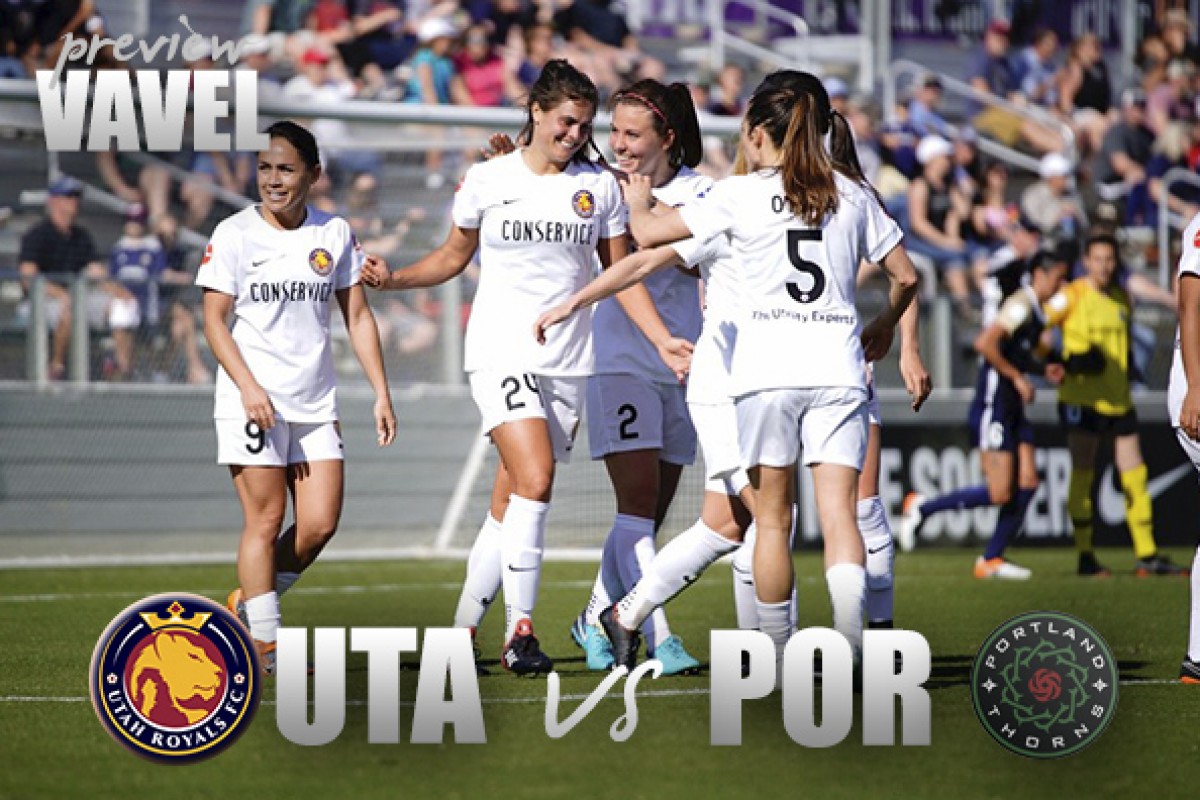 The Utah Royals FC will welcome the second team of the season to Rio Tinto Stadium where as the Portland Thorns are visiting the newest team in the NWSL. On April 28th, at 9:00pm EST the two teams will play each other for the first time. The Thorns will look to continue their three game unbeaten streak where as the Royals are looking for their first win in franchise history.
Shaped up against common opponents
Seeing as this is the first game between the two teams there isn't any history to talk about. The only thing the teams have to go off of is previous play against other teams in the league. The two teams have played three of the same teams so far in the season. Portland played Chicago Red Stars in week 2, defeating them 3-2. Utah played them in week 3, where they lost 1-0. Both teams have played the Orlando Pride, Portland defeated them 2-1 where as Utah tied 1-1. Finally, both teams also played the North Carolina Courage. Portland lost to the reigning NWSL Shield winners 1-0 and the Royals tied them 2-2 just last week.
Although it isn't the exact team, FC Kansas City lead the series between the two teams. It will of course be a different match-up because Utah signed many different players this season, but it will be some suggestion of how the teams will match up.
Internationals return but injuries burn
With international tournaments finally coming to an end, all teams in the NWSL will be welcoming all of their internationals players back. Portland will be joined by Ellie Carpenter and Andressinha where as Katrina Gorry will join Utah. All three of these players will bring great strength to both teams. Although, it is unlikely the players will be play a full 90 after long tournaments they will still help out a lot.
Although they are welcoming two internationals, Portland will be in trouble as they have five players listed as out on the injury report. A notable addition to the injury report for the Thorns is goalkeeper, Adrianna Franch. Franch was announced to have a torn meniscus and will be out for about four weeks. This is a huge loss for Portland seeing how strong she has been for them lately. Britt Eckerstorm made he club debut against the Pride last week for Franch and did a solid job. She seemed to be a little nervous, which is expected seeing as she was making her debut in a stadium with 16,466 fans. It is important for Eckerstorm to handle the ball better and take more control of her box.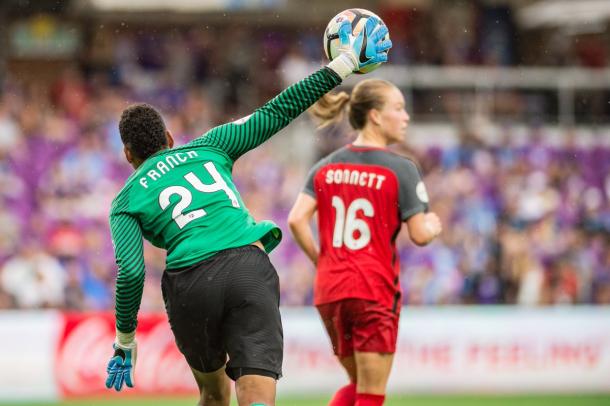 It is important for Utah to continue the offensive rhythm they found last week against North Carolina. One of the biggest things that have separated Utah between the other teams they have played is that they can't seem to get many shots off. They have a solid defense filled with tons of talent and experience but they have to get the offense moving and get more goals scored. The addition of Gorry should help get things moving for the Royals along with the return of Amy Rodriguez. It will be hard for Utah to get pass a talented Portland defense but they have to find the times they can and make sure to capitalize.
You can watch this game live on the go90 app or at nwslsoccer.com on April 28 at 9:00pm EST.