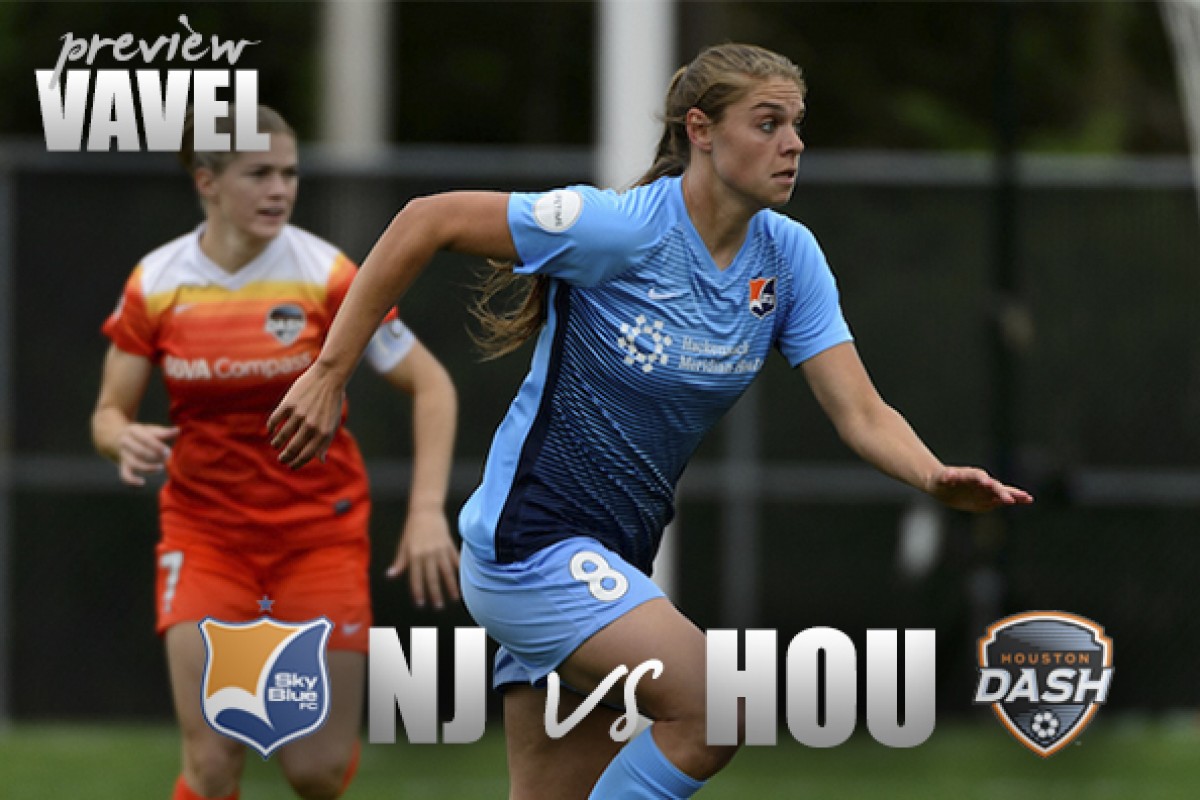 The two teams currently at the bottom of the table will battle it out on Saturday. Sky Blue FC hosts the Houston Dash as both teams still struggle to find their footing six weeks into the season. Sky Blue returns home after a bye week - their last result being a 1-1 draw against the Chicago Red Stars. Houston goes back on the road after a 2-0 loss to top of the table North Carolina Courage.
Sky Blue still figuring it out
A team possibly seen as a powerhouse last year is still in search of its first win. What people may forget is how many roster moves Sky Blue experienced in the off season, and they returned in 2018 with a younger, fresh-faced roster. Gone are the likes of Sam Kerr and Kelley O'Hara and in their places are players such as Savannah McCaskill and Carli Lloyd.
Having young goalkeeper Kailen Sheridan back for another year is an excellent sign for Sky Blue FC. The Canadian international impressed people last season in her rookie year, and having her back again provides stability for a roster that's changed things up since the last time around. Another bright spot for Sky Blue is rookie Savannah McCaskill. The No. 2 overall 2018 NWSL College Draft pick has made her mark for the club when she scored her first goal last month against the Chicago Red Stars. She shows promise as a constant threat for Sky Blue, and as the season goes on it looks like she'll be able to grow into her own with the club.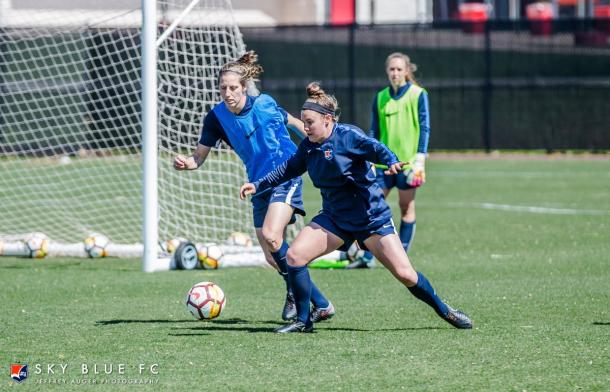 Houston being...Houston
Aside from Sky Blue, Houston is the only other team in the league yet to win a game. They also haven't scored since their first match all the way back in March, when they drew 1-1 with the Chicago Red Stars at home. It's not for the Dash's lack of trying, but things couldn't turn around faster enough for them.
Houston will be seeing a couple of familiar faces this weekend: Carli Lloyd and Janine Beckie were traded to Sky Blue in the offseason in a blockbuster trade involving Christen Press, Sam Kerr, and Nikki Stanton. Lloyd and Beckie were integral parts of the Dash in previous seasons. The Houston Dash is very fresh-faced this season, with only a handful of core players still around, and seem to still be trying to figure things out mainly on the attacking side. With the newest addition of Kyah Simon, the Dash can only hope things will start coming together soon or else this season won't look all that different from all the other seasons before.
Sky Blue FC hosts the Houston Dash on Saturday, May 5 at Yurcak Field. Kickoff is scheduled for 7 pm Eastern Time and will be streamed on go90.